Do you have any idea how many tasks an eCommerce retailer needs to complete every day? There are hundreds, if not thousands! Most of these are minor tasks that take a maximum of 5 minutes to complete. But when an individual is manually completing all these activities one by one, it takes up a LOT of your time! Plus, there's no assurance of correctness.
So, how about getting eCommerce automation tools for your store? It can automate all these minor activities and free up your time to focus on more essential things. Let us explain it with an example.
Suppose you have two tasks and you need to complete both by tomorrow.
Task 1- sending the same email to thousands of customers
Task 2 – Planning a customer retention strategy
The second task is clearly more crucial and needs some of your valuable time. Automating the first task will give you that time.
In this article, we'll help you understand the concept of eCommerce process automation in detail. So, let's get started!
What is eCommerce automation?
eCommerce automation is the method of using software that automates different minor tasks once and for all, without any manual involvement. Any eCommerce store has two types of activities in store, namely the minor ones and major ones. Evidently, if you can automate the minor tasks, you'll get time to invest in the major tasks that really require human attention.
eCommerce automation is perfect for repetitive and error-prone tasks that take up a lot of time. Here're some tasks that you can automate with an eCommerce automation system:
Sending a transactional email to all your customers
Sending the monthly newsletter to your customers
Cross-selling/up-selling relevant products to a customer when they place order for a new one
Sending personalized notifications to your customers in each stage of the shopping cycle starting from placing order to delivery
Sending a cart recovery mail to re-engage customers and persuade them to complete shopping
These were only a few examples. There are tons of manual tasks out there and you can easily automate them to improve productivity and efficiency.
How can you automate the eCommerce operations?
There are two ways to automate your eCommerce operations. First, you can develop an in-house automation system. Second, you can buy ready-made eCommerce automation software. And we recommend the second. That way you'll save costs and time.
A popular eCommerce automation tool is Shopify Flow. It is perfect for the Shopify eCommerce stores. Here's how it works:
It has ready-to-use templates that complete minor and repetitive tasks within seconds
This software follows a trigger-condition-action workflow. That means, for any task, it follows a trigger, how this trigger can affect the eCommerce store's performance, followed by the action that the software completes.
Such an eCommerce automation system can develop and deploy workflow templates promptly. You can access these whenever you need, without writing a single line of code.
The best part? This workflow integrates with tons of other eCommerce automation apps, based on the tasks on your agenda.
3 Major benefits of eCommerce automation
eCommerce automation can help you with the following benefits:
1. It is a time-saver! 
Want to master time management? Better get an eCommerce automation tool. It sets majorities of the tasks on autopilot mode. That way, you can do thousands of tasks without spending any time on them.
Here are some examples to get this better:
You can schedule your content publishing (blogs, social media etc.) in advance and chill!
You can automate your email series that includes welcome emails, onboarding emails, cart recovery emails and so on.
You send email/SMS notifications to the users upon any changes in their product shipping status
You can feature or hide product catalogues based on availability
2. eCommerce automation is nothing short of a growth hacker 
Do you think that eCommerce automation is applicable to only one area of your business? Nope! You can apply it in different areas and purposes. This would include marketing, sales, inventory management, customer service, finance, and any other field that you can possibly think of. All it does is streamline your activities to assure growth. With proper eCommerce automation strategies, you can save up to 30% of human efforts.
3. It boosts your sales and marketing activities  
The contribution of an eCommerce automation tool on sales and marketing is inexplicable! You can experience powerful growth in your eCommerce store's promotional operations with the addition of automation software. Here's how:
It helps you create personalized customer journey with real-time engagement
You can generate timely emails/notifications to keep the customers in loop
It helps you create engaging marketing campaigns to entice more potential customers
5 Best eCommerce automation tools you can use
Here are some of the best eCommerce automation tools to power up your business operations:
It includes a complete collection of different inbound marketing tools for your eCommerce store. Some of the major benefits of this tool include content management, social media management, email automation, and in-depth analytics.
Notable features
Proactive email campaigns
Engaging landing pages
Nurturing abandoned shopping carts
Running upsell/cross-sell campaigns
Pricing
Free plan is available
Starter – $50/month
Professional – $890/month
Enterprise – $3200/month
MailChimp is a popular eCommerce marketing automation software that helps you expedite your email marketing activities. It helps you automate the email series based on customers' purchase patterns and behavior. It can collect relevant data from different customer activities to personalize email marketing campaigns.
Notable features
Automates transaction emails, retargeting emails and so on.
Creates compelling pop-up forms
It can help you recover abandoned carts
Pricing
Free plan is available
Essentials – $10.39/month
Standard – $15.52/month
Premium – $310.45/month
ShippingChimp takes care of an eCommerce store's post-delivery experience. The moment a customer places an order from your store, this tool takes over. It ensures that your customers can track their shipment packages in real-time, get timely delivery notifications, and promptly resolve return queries.
Notable features
Live tracking for in-depth visibility
Branded tracking page
Timed, personalized delivery notifications
Efficient return center
Pricing
Basic – $19/month
Pro – $99/month
Premium – $199/month
Marketo is a top eCommerce automation software to retain customers and build long-term loyalty. From mapping and segmenting customers to improving your marketing outreach, Marketo can do it all. This powerful tool helps you build and nurture customer relationships, manage customers' accounts, and scale your marketing operations at large.
Notable features
Managing customers' accounts
Automating marketing initiatives
Performing individual and group-based communication
Pricing
Depends on your business size and database.
Verloop automates your customer support activities with conversational intelligence automation. It lets you engage with customers 24/7 and perform essential activities like a scheduling product demo, answering frequently asked questions, recommending relevant products, and so on. This software plays a huge role in converting a prospect into a paying customer through high-level customer interaction.
Notable features
An insightful dashboard with 24/7 availability
Live chat with customers
Multilingual support
Pricing
Plans are based on requirement
Final Words
eCommerce automation has become imperative for the newbie stores, considering the over the competitiveness of the global eCommerce industry. When you free up your space and set the repetitive tasks in the auto-pilot mode, that's when you create room for more meaningful activities.
So, choose your eCommerce automation tool wisely and grow your store!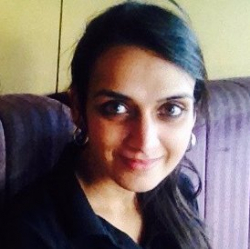 Latest posts by Revathi Karthik
(see all)