When starting an online store for the first time, many of us had a question in mind – Shopify or WooCommerce? Which platform will be better for the store! Let us be honest here. No platform is absolutely perfect. You just have to find out which one goes best with your store and its functionalities. 
If you do a WooCommerce vs. Shopify analysis, there will be multiple pros and cons for both platforms. You just have to find which of these match your requirements and then stick to it. In this article, we'll be covering an in-depth Shopify vs. WooCommerce evaluation.
So, let's get started.
What are Shopify and WooCommerce?
Shopify has transformed over 800000 eCommerce stores to date. Alternatively, WooCommerce is arguably the most popular platform for eCommerce stores. So, it is undeniably true that both these platforms are equally popular. But do you know enough about these two eCommerce platforms? Let's start from the beginning then:
Shopify
Shopify is an eCommerce platform that is hosted and creates online stores of different types. With Shopify, anyone can build a store, even though they don't have initial technical expertise. Once you sign-up for the Shopify platform, you can follow the Shopify plan to build your eCommerce store step-by-step.
These would include hosting, privacy, domain, and so on. You just have to choose the ideal Shopify package, and that's it. Building and monetizing your eCommerce store is pretty easy with Shopify.
WooCommerce
WooCommerce is another great eCommerce platform that is built for WordPress and is open-source in nature. WooCommerce follows a powerful content management system and allows you to add an extension to the store (as it is open-source). This platform is a perfect choice for those who want to do some experiments with their eCommerce stores.
What are the factors to consider while building an eCommerce store?
Before you make a decision between Shopify or WooCommerce, it is better that you focus on the essential factors. What we mean is that you should know the key factors based on which you can do a comparison between these two powerful eCommerce platforms:
Your overall budget – every eCommerce merchant has a budget. So, before making a final choice of store, make sure that it goes by your budget. Apart from the Shopify/WooCommerce subscription charges, you may need to invest in several other paid apps, APIs, and extensions. So, perform an overall calculation and see if it matches your budget or not.
Payment getaways – your eCommerce store should not restrict to a single payment mode. If you want to scale your store and reduce the cart abandonment rate, make sure that the eCommerce platform you select offers complete support in terms of PayPal, debit card, credit card, Stripe, and so on.
Integration possibilities – Integration is the biggest concerning factor while building an eCommerce store. If you can't find all the desired features in your chosen platform, it should at least give you the scope to integrate third-party apps.
Flexibility – what if you're a beginner and don't know a single line of code? In that case, it is advisable that you go for a platform that is easier to use and more flexible for beginners' use.
These are the fundamental requirements for any eCommerce store. Make sure that you look for these factors before finalizing on an eCommerce platform.
WooCommerce vs. Shopify – Pros and Cons
Before getting to the differences between Shopify and WooCommerce, let's discuss the pros and cons of both types of platforms:
WooCommerce – Pros and Cons
Here are all the WooCommerce advantages and disadvantages that you should know:
Pros
WooCommerce is an open-source platform. That's why it offers limitless customization options. With a little bit of coding expertise, you can personalize your store and its content.
WooCommerce is free to install. Also, most of the apps and extensions available on the platform are affordable for beginners. So, it can be a good value of money.
WordPress is possibly the most popular CMS platform in the world. It has vast community support. So whenever you are stuck anywhere, you can get enough support from this community to resolve the issues.
Cons
To work on WooCommerce, you need a sound knowledge of coding. Hence, for beginners and technologically challenged people, WooCommerce may not be the ideal eCommerce platform.
Shopify – Pros and Cons
Here are all the advantages and disadvantages of choosing Shopify:
Pros
Shopify has internal hosting and privacy software. You can set up your store without any knowledge of programming.
Shopify offers 24/7 support to its customers. So, whenever you face any difficulties, you'll get instant support from the Shopify team, irrespective of the time.
Shopify's powerful multi-channel integration helps you sell on different platforms including Amazon, Facebook, eBay, and so on. Social selling is the new trend and Shopify helps you with it.
Cons
Shopify enforces its own transaction fees. But you can skip it if you pay through Shopify payments.
WooCommerce vs. Shopify – What are the differences?
Here are the differences between WooCommerce and Shopify that you should know before choosing any one platform:
Factor 1: Pricing
WooCommerce
WooCommerce is an open-source platform and hence completely free for installation. However, there are some charges involved. This includes:
Domain cost – $12 a year
Hosting charges – $5 to $25 per month
Cost of themes – around $59
Different plugins and extensions – starting from $25 each
So, all these increase your monthly expenses quite a little, isn't it? But then again, if you're looking to build a simple eCommerce store, you can always let go of a few of these charges.
Shopify
Shopify's pricing approach is completely different from WooCommetrce. Shopify offers value-based pricing. Here're the different pricing packages available on Shopify:
| | | |
| --- | --- | --- |
| Basic plan | $29 | All basic eCommerce functionalities are included in this plan. |
| Shopify plan | $79 | This plan includes the fundamental as well as some of the advanced features to grow your store. |
| Advanced Shopify plan | $299 | It is a good fit for medium to large enterprises as it comes with several advanced features. |
| Shopify Plus | $2000 | For large enterprises, this plan is perfect. If you have multi-currency transactions and require all the extensive features, this should be your go-to option. |
Factor 2: Speed
WooCommerce
We referred to a study for some in-depth insights into WooCommerce's page speed. Turns out WooCommerce is rather slow. Here are the results, see for yourself:
Shopify
On the contrary, Shopify's page loading speed is faster. Here're the results:
From what you can see, Shopify clearly surpasses WooCommerce in terms of page loading speed.
Factor 3: Flexibility
WooCommerce
Unlike Shopify, WooCommerce is not a hosted platform. You have to pay separately for hosting. So, when it comes to flexibility, it may lag behind a little. Once you install WordPress for free, you have to do the following on your own:
Get a domain name
Sign-up in your hosting account
Install a WordPress theme
Find the apt WordPress plugins
Managing updates and keeping backup also needs to be done on your own
Shopify
Shopify is more intuitive and activities like setting up a store, hosting, managing, etc. are not your headache at all. Once you sign-up on Shopify and provide some basic instructions, it can be pretty flexible and build the store for you. With zero coding knowledge, anyone can set up an eCommerce store here. Unlike WooCommerce, which is exclusively for techies, Shopify is for everyone.
Factor 4: Design support
WooCommerce
WooCommerce has an extensive theme library with some compelling designs. Due to the open-source nature of WooCommerce, it allows you to pick up any WordPress theme and apply it on your store. The theme choices you'll get on WooCommerce are quite good and should be enough for any eCommerce store.
Shopify
Shopify's design support is immense. This platform has 70+ template options with each template having its own variations. So, you literally have 100+ ways to design your store when using Shopify. Each of these themes is customizable.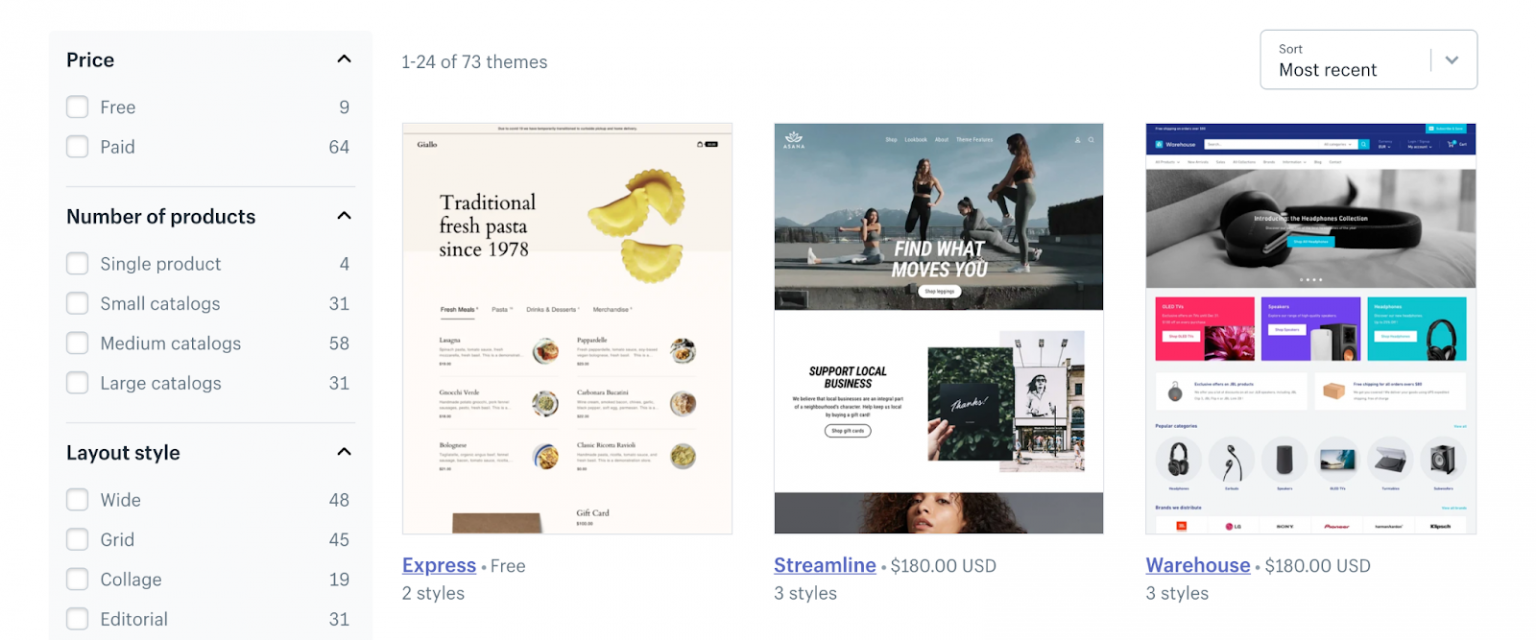 Factor 5: Content management and SEO support
WooCommerce
WordPress backs WooCommerce WooCommerce. Clearly, it has a top-notch CMS system with various innovation options. You can write, edit and design a blog as per your own choice. There are several blog templates that you can also use to make the blogs more enticing.
Another one of the WooCommerce advantages will be its powerful SEO support. WooCommerce helps with the below SEO functions:
Edit and alter body content
Customize URLs
Adding meta descriptions
Adding categories and tags for each content piece
Yoast SEO support to keep the blogs optimized
Shopify
Content and SEO are not the strongest features of Shopify. With Shopify's standard blogging layout, you can draft and publish a blog. To create landing pages, you may have to install external plugins.
SEO features of Shopify are also limited as compared to WooCommerce. For example, you cannot customize the URL with Shopify. Also, creating sub-categories is a challenge with Shopify. But then, the core SEO support with Shopify is commendable.
Factor 6: Integration
WooCommerce
WooCommerce has some cool integration options too. It helps you sync your shop with eCommerce giants like Amazon and eBay. You can also perform Facebook selling with this platform. However, WooCommerce doesn't have an internal omnichannel solution.
Shopify
Shopify is a great source if you prioritize social selling as it has a built-in omnichannel solution. With this platform, you can easily sell your products on social media platforms like Facebook and Instagram. In fact, the wiser option will be to go with Pinterest. Shopify's social selling is at its best if you sell your products with Pinterest.
Factor 7: Payment gateways
WooCommerce
WooCommerce offers four default payment gateways including Stripe, PayPal, and two other tested processors. However, if you need another gateway other than these four, WooCommerce will give you full freedom to select one.
Shopify
Shopify offers over 100 payment getaways to select from. But for any of these gateways, you need to pay a transaction fee ranging between 0.5% to 2%, based on your monthly plan. However, if you choose Shopify Payments, these transactions will become completely free.
Shopify vs. WooCommerce – which is better?
Again, it is not possible for us to tell you which one is better between WooCommerce and Shopify. Rather, choose for yourself, but remember the following aspects in mind:
Go for Shopify if…
You don't have any technical expertise and don't know the first thing about coding
You want high page loading speed and proper security
You want a 24/7 support team to help you whenever you're struggling
You need multiple payment gateways for your store
Go for WooCommerce if…
You want complete ownership of your store and have sound knowledge of programming
You want to set up your store on your own starting from hosting to designing to plugins
You need an extensive content and SEO support
That's it! Now it's your turn to make a final decision. Let us know which one you selected in the comments.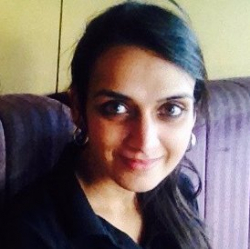 Latest posts by Revathi Karthik
(see all)