It was in 2004 when Adam Curry and Dave Wine started the first-ever online podcast. Adam once worked as a video jockey, and Dave was a software developer. Both teamed up to code a program called "iPodder," through which they could download their Internet-based radio broadcast to their iPods.
Simply put, podcasts are audio programs, which cover a wide range of topics. Like talk radio, podcasts are usually recorded beforehand and broadcast on-demand.
Initially, people used to listen to podcasts for stories, self-help, and advice. Later, many businesses began using podcasts to create an audience for engagement and generating leads.
According to the latest data, 144 million people in the US listen to podcasts, which is 51 per cent of the total population.
The convenience of listening to them anywhere and at any time makes podcasts ideal to get useful information in a wide range of fields on the go in our busy lives.
Besides, podcasts are an effective way for eCommerce businesses to remain updated about the market trends, learn new tactics, and grow their business.
No matter if you are just starting up your eCommerce business or are a seasoned professional looking for inspiration, quality podcasts can always help. In this post, we have listed some of the must-listen eCommerce podcasts.
Different Podcast Formats
Podcasts have different formats depending on the target audience and the content. Considering the current trends, there are three main formats – interview, conversational, and educational.
Interviews: These podcasts are usually direct and aim to give listeners actionable advice. Generally, the host interviews an industry expert or a prominent personality and asks questions relevant to a specific topic.
Conversational: Conversational podcasts are less formal, and often cover a wide range of subjects. These podcasts usually do not focus on giving direct information and tend to be more casual and interesting for the audience.
Educational: These podcasts are for the audience who seek specific information or a specialized topic. These tend to have multiple hosts and they aim to educate and inform listeners. Each episode usually focuses on a specific topic and the information is direct.
Top eCommerce Podcasts
1. The eCommerce Fuel Podcast
The eCommerce fuel podcast is a prominent name in the eCommerce industry. The podcast host Andrew Youderian has a proven track record in eCommerce dating back to 2007 when he started the first c-commerce store that sold CB radios.
In this podcast, Andrew covers various eCommerce topics, such as the latest market trends and brand-specific reports. There are more than 400 episodes and a total of 3 million listeners.
Besides, this podcast has also built a community for e-tailers seeking additional support. On top of it, there is a program for business development that helps eCommerce entrepreneurs get into partnerships and expand their online stores.
Overall, the eCommerce Fuel Podcast is ideal for all types of listeners. However, it is particularly useful for those having a fundamental knowledge of eCommerce.
2. Ecommerce 360 Podcast by ShippingChimp
ShippingChimp is a fast-growing cloud-based eCommerce platform that helps online retailers to sync their orders automatically and reduces operational expenses with decisions based on data.
The company also provides logistics information in one place to boost the post-purchase experience for customers to drive repeat sales.
Ecommerce 360 podcast covers a wide range of topics on building a brand, profitable marketing channels, maximizing repeat purchase rate, writing killer eCommerce copies, customer retention, and more.
This podcast is full of actionable strategies with compelling narratives that engage the audience.
3. E-Commerce Boost
E-Commerce Boost is the podcast of Sleeknote that reviews effective eCommerce marketing strategies for the relevant audience.
If your business is struggling with issues such as SEO, email marketing, or cart abandonment E-Commerce Boost can be useful for you, as you can learn about these highly focused areas in the industry.
Additionally, the podcast has no boring introductions, ads, or any nonsense that makes it easy for the audience to learn something new in around 20 minutes. You can listen to interviews of famous eCommerce gurus, such as Roland Pokornyik, Dennis Yu, Julie Joyce, and others.
This podcast is ideal for people with basic industry knowledge. Having an understanding of fundamentals will help you implement the discussed marketing strategies to your eCommerce business.
4. 2x eCommerce Podcast
The e-commerce expert Kunle Campbell hosts the 2x eCommerce podcast, which features inspiring and successful eCommerce entrepreneurs and marketers.
You can listen to this podcast if you are keen on learning from enterprising eCommerce business owners, marketers, and c-level executives, who have proved their mettle in this industry.
The guests on this podcast share their stories of growing their eCommerce business and offer great inputs on how you can implement your growth strategy in easy and actionable steps.
The podcast also has a Facebook community for people who are interested in connecting with like-minded entrepreneurs who have successfully multiplied their online retail business by generating a seven or eight-figure revenue.
2x eCommerce podcast is particularly useful for people with intermediate to advanced knowledge in eCommerce because the conversations may seem technical.
5. Ecommerce FastLane
The objective of the eCommerce FastLane podcast is to assist eCommerce store owners to speed up the growth of their online retail businesses on the Shopify platform.
Steve Hutt hosts the podcast, who is the startup founder and senior Merchant Success Manager with Shopify Plus.
In every podcast episode, Steve interviews one of the most successful eCommerce merchants on Shopify, who gives insights into their marketing strategies and advice on growing an online store.
The podcast covers a wide range of topics, including the growth of boutique eCommerce, recruiting, managing, subscriptions, and increasing sales.
6. E-Commerce Conversations by Practical E-Commerce
The E-commerce Conversations podcast is an informative resource for eCommerce business owners who want to have valuable insights into management skills, leadership, procuring products, and placement.
If you like to listen to what worked well for other brands, this podcast is ideal for you. Every week, the podcast releases an episode presented by the host Eric Bandholz, the creator and CEO of Beardbrand.
The podcast topics include how to be successful on Amazon, list-building tools, influencer marketing, and more.
It is an ideal podcast to inspire people to get started with their eCommerce business or find innovative ways to expand the existing ones.
7. Future Commerce Podcast
Ecommerce business owners need to keep pace with the latest and upcoming trends to grow their business, and the Future Commerce podcast can help them with that goal.
During the weekly podcast, eCommerce startup founders and experts join the hosts, Phillip Jackson, and Brian Lange, to talk about where the eCommerce industry is heading.
This is podcast is mainly useful for innovators and leaders who are not merely looking for conversion optimization tips or how to roll out a playbook. It is primarily for those who want to gain deeper knowledge than CRO and PPC.
The podcast comes with a vast range of current and future eCommerce integrations, automation tools, apps, eCommerce statistics, and more.
8. The Fizzle Show
The Fizzle Show is perhaps one of the longest-running podcasts in the eCommerce industry, which started back in 2013. It is now one of the top podcasts with 5 million downloads.
Ecommerce business owners, who aspire to be the future trailblazers can tune in to this podcast for actionable business tips from different industry experts.
The topics in the podcast include success stories, various tools, making headway as a solo entrepreneur, and achieving financial independence.
Although most episodes are free for the audience, you can upgrade yourself to become a Fizzle member to access a rich online community committed to helping entrepreneurs achieve their business objectives.
The Fizzle membership also includes several hours of training by Dana Shultz from Minimalist Baker and Pat Flynn from Smart Passive Income. You can also take up various courses, attend coaching sessions, and be part of a Facebook community.
9. eCommerce Lifestyle
The eCommerce Lifestyle podcast helps the audience find financial freedom through their entrepreneurial journey. The podcast mainly covers current global events and helps eCommerce entrepreneurs learn to manage specific circumstances that affect their business. 
The podcast host Anton Kraly makes it interesting for the audience by asking the guests unconventional questions, such as the worst aspect of dropshipping, things that can get you banned from Google, and more.
The podcast also offers courses on certain areas, including inbox funnels, dropshipping, Google ads for eCommerce, and Facebook.
Conclusion
The podcasts listed in this post can help you learn about the current/upcoming trends and unique strategies that you can implement in your eCommerce business, regardless of your knowledge level.
Although there are hundreds of eCommerce podcasts in the market about every imaginable topic, these podcasts will help you find out which ones are perfect for you. Enjoy listening!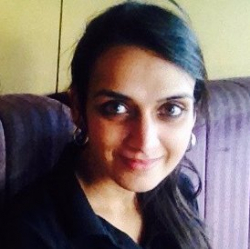 Latest posts by Revathi Karthik
(see all)