eCommerce business is no more about who has a bigger Ad budget. It is about brand differentiation, a compelling brand story, and a superior customer experience. That is why we at ShippingChimp created a Shopify App that empowers e-commerce businesses to connect with their customers at a deeper level.
How do Shopify Stores build strong customer relationship?
In order to get to "How" we need to start with the "Why". Why did you decide to quit your 9-5 job and build your store on Shopify? You wanted greater control and exercise more ownership while following your passion. But instead, somewhere along the way, you've got deeply entrenched in the battles of FB Ad bids, driving more traffic to your site and choosing the filters for your next Insta campaign.
Hit a pause and think.
Are you interacting with your customers enough? Are you receiving feedback from every shopper that buys from you? Do you have a retention strategy in place? Are your customers happy with the delivery experience – the single most important brand differentiator?
If your answer ranges from a emphatic "No" to a vague "Yes", don't worry. You aren't alone.
Most eCommerce businesses have a customer retention strategy more as an afterthought. This results in missing out on a host of opportunities to forge a relationship with customers. Not only that you lose out on:-
Cross-sell and Upselling opportunities
Increasing AOV with new product recommendations
Boost User Generated Content on social media
Collecting feedback reviews and nudging referral requests
Pitching for a premium membership.
With ShippingChimp for Shopify, you just don't send order-status alerts. Every order-status update is a marketing campaign that nurtures your audience.
With ShippingChimp for Shopify, you can now
Stay on top of order-delivery statuses
Predict delivery exceptions such as delays, failed attempted deliveries, etc
Direct customers to your branded tracking page instead of your carriers'
Share personalized branded order-delivery status emails.
Host self-serve returns and delivery dispute management portal.
With ShippingChimp, give your Shopify customers the memorable post-purchase experience they deserve. Starting at $19 for Shopify Customers. Begin your free trial now!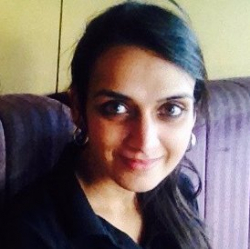 Latest posts by Revathi Karthik
(see all)