Besides various other automated messages such as thank you emails, welcome emails, or shipping-related emails, an order confirmation is a crucial tool to keep your customers updated about their order status and mitigate the buyer's anxiety.
The topics that are covered in this article:
Why and When Should an Order Confirmation Email be sent?
How Can You Send Automatic Emails Confirming Customer Orders?
The Components to Include in Your Order Confirmation Emails
Personalized Recommendations
Never let go of the opportunity to cross-sell
Additional Resources Provide Customers More Knowledge
Customer Loyalty Generates More Sales
Order Confirmation Email Examples
An order confirmation email also creates a great opportunity to develop a long-term relationship with your customers with apt personalization. It is an effective technique to make your order confirmation emails appear interactive and friendly, which eventually helps to boost the customer experience (CX). These emails are also important for optimizing the confirmation messages to boost conversion rates and generate additional revenue.
In this post, we will talk about the crucial aspects of sending order confirmation emails, along with some good examples. Here we go.
Why and When Should an Order Confirmation Email be sent?
An order confirmation email is a vital element in the customer journey. It is your opportunity to delight your customers and build a unique experience.
Marketers send order confirmation emails right after a customer places an order on the company's website or using the mobile app. With the right subject line and content, these emails have impressive open rates.
According to Omnisend (A marketing automation platform), an average confirmation email has an open rate of nearly 60 percent, which is four times higher than regular promotional emails.
Source: litmus.com
Also, a survey by Experian shows that that order confirmation emails generate almost $0.75 per email, whereas bulk emails usually generate nearly $0.13 per email, which is about six times increase in ROI.
A Buyer's Journey & the Role of Order Confirmation Emails (Source: customer.io)
Similar to any other marketing communication, order confirmation emails are an important part of a buyer's journey. The above chart shows that after the phases such as awareness, consideration, and purchase, order confirmation emails can turn buyers into loyal customers.
Your order confirmation emails should emphasize the following:
Celebrate: Express your gratitude with a sincere thank you and make them feel good about their buying decision.
Inform: Provide accurate information to customers about their orders. Informing customers helps to remove buyer's remorse and anxiety.
Personalize: Walk your customers through the next step in the buyer's journey. Send them relevant suggestions, tips, and resources to have a personalized experience.
These emails are powerful and persuasive because they comprise transactional details, including order numbers, shipping details, tracking info, and relevant product suggestions, which customers may find useful.
Example:
Source: sendpulse.com
Remember that your purpose is to subtly persuade your customers to make a repeat purchase. Order confirmation emails are the first step in that direction.
Studies say that returning customers generally spend 67 percent more than the new ones. This is why your order confirmations can work well in recommending new products to the existing customers, and encourage them to browse your online store.
Overall, you can use order confirmation emails to serve as a tool to provide important information to your customers regarding their orders and also create an avenue for future interactions with your brand. Read more about why you should notify customers.
How Can You Send Automatic Emails Confirming Customer Orders?
These days, order confirmation emails are not just about boring receipts like in the past. The current crop of customers consider these transactional emails to develop an impression about a brand.
Ideally, you can have a system in place that will trigger order confirmation emails by connecting to your store. You can send confirmation emails to your customers based on what they purchase. Typically, these emails contain the following information:
Order Confirmation: Send a receipt notification to customers soon after they buy a product from your store. If customers did not pay while ordering, send an invoice.
Invoice: This email notifies customers about their payment processing. Send these notifications if customers did not pay at the time of order. If customers made payment at time of order, send the order confirmation instead.
Craft an email by carefully organizing the order information. You can begin with the general information and then move along to the specifics. For example, you can display the product the customer purchased and closing it out with the billing details:
Subject Line: Mentions a reason for sending the email.
Order confirmation number: For referring to a specific purchase.
Name of products/services purchased: Specifies all the purchased items in a list format, along with images.
Shipping information: Mentions customers' shipping address, shipping method, and tentative timeframe for shipping.
Summary of billing: Outlines how the specific charges relate to each item purchased.
By using a ShippingChimp, you can create automated order confirmation emails. To create order notifications, follow the steps below:
First choose the type of notifications that you would like to send:
Email or SMS
Second choose the shipment transit activity for which you would like to be notified:
Order received
Dispatched
Out for delivery
Delivered
Exception
Shipment On Hold
In Transit
Picked Up
Attempted
Before crafting an order confirmation email, it would be wise to plan what you should include in your email.
The Components to Include in Your Order Confirmation Emails
It is ideal to maintain a balance between precision and a friendly approach in your emails.
The following list contains the essential transaction details that you should include in your order confirmation email.
Order number
Description of the product with image
Number of the unit purchased
Price
Billing/shipping address
Mode of payment or method
Type of shipping (e.g., standard, one-day, or two-day)
Expected date of delivery.
Besides, you can also include user-generated content (UGC) for customers encouraging them to share their experience using your product. It is an ideal way to build the brand image, and it is possible to do in various forms, such as images, reviews, videos, and more.
For example, on Amazon, customer reviews boost rankings in search results. This type of UGC can build either a positive or negative opinion by customers of your product.
Other than UGC, you can also take the opportunity to include the following content:
Personalized Recommendations
Your order confirmation email is the starting point of your brand's association with customers. Adding more value to your order confirmation emails will help encourage customers to buy more products from your store and refer their family and friends.
You can make your order confirmation emails more effective by personalizing them. Personalization is a powerful way to delight customers. You can check customers' past buying behavior or browsing history to personalize your emails. As a result, customers will feel connected to your brand.
Never let go of the opportunity to cross-sell
Order confirmation emails create an opportunity to cross-sell your new products to existing customers. It is an art of persuading customers to buy an additional product. Usually, the displayed product complements the purchased item.
Crate & Barrel applies this strategy while sending order confirmation emails by recommending new products. The brand provides customers an instant, one-click access to a range of items based on their earlier purchase, and may find those offers interesting.
Order Confirmation by Crate & Barrel (Source: x-cart.com)
Sending additional resources can help your customers gain more knowledge about your products. You can include resources in order confirmation emails, and introduce your range of products to customers right away.
In the following example, the electronics hardware company Adafruit included links to their technical support web page, YouTube videos, blogs, Twitter page, and live video show in their order confirmation email.
Additional Resource Email (Source: customer.io)
Resources like these help customers get to know more about your company and products.
Customer Loyalty Generates More Sales
You can also include information about your loyalty programs in order confirmation emails. This will give customers a quick update on potential reward points or discounts.
The following example of an order confirmation email by sweetgreen displays a loyalty bar that progresses as customers get closer to the next discount coupon. The more the bar moves, the closer a customer gets to receive a reward.
Email by Sweetgreen (Source: customer.io)
Crafting an order confirmation email is not a difficult task, particularly if you use an efficient software program. However, you still need to keep in mind the nuances and the trigger points to create responsive emails for the best outcome.
Order Confirmation Email Examples
In our first example, SportsDirect.com places a thank-you message at the end of the order confirmation email. Even though customers may not expect a personalized order confirmation email, placing the thank-you message at the end may miss out on its purpose. Usually, the same message at the beginning works well for most brands.
Sports Direct Email (Source: omnisend.com)
The order confirmation email below by Dollar Shave Club looks appealing due to its usage of color and fonts. The email is eye-catching with its product listing. It even says that the customer can add new items before the already purchased items are shipped.
The Dollar Shave Club Confirmation Email (Source: omnisend.com)
Online retailer Zalando nicely crafted its email and put all the crucial elements in one place. This email has a high open rate and engagement with customers. Find more steal-worthy order confirmation emails here.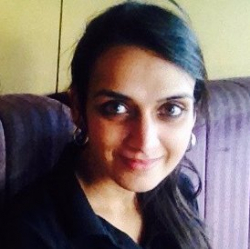 Latest posts by Revathi Karthik
(see all)