As a kid, we never saw our parents worry about parcel deliveries, right?
Why?
Because they mostly shopped from malls, pop-up street shops, and retail outlets.
But today, most people are turning to online stores for the ease and convenience of shopping. Everything can be delivered to your doorstep from chocolates, cakes to groceries, medicines, and clothing.
So, whether it is shopping for regular stuff or festivities, eCommerce stores have become people's most loved destinations.
The massive demand, especially during holidays, has encouraged the eCommerce businesses to work harder. They put their best foot forward to engage customers, promote the brand, or offer the best customer experience.
But the holiday season brings in some stress as well. It brings in the possibility of the entire customer experience getting ruined due to delays or damaged packages. It's a nightmare for businesses!
So, shipping insurance is the protection you need- to protect your packages, brand image, and customer satisfaction.
This article will walk you through everything you need to know about eCommerce shipping insurance strategy.
What is shipping insurance?
Simply stated, shipping insurance is shipping protection for manufacturers and consumers. It protects them when a package does not reach its assigned destination due to damage, loss, or theft in transit.
So, if your parcel is insured, you will receive a reimbursement for the declared value of the items in the parcel, if it gets lost or damaged.
Let's take an example to understand the declared value of the items. Suppose, you have shipped or are receiving an order containing $50 merchandise. The package gets lost in transit. Here, the insurance holder will receive the reimbursement. The buyer is generally reimbursed through a refund or a reorder without charge. On the other hand, a sender gets the reimbursement through money-back for the sold merchandise.
Some packages are always insured, depending on the carrier. In a few carriers like UPS and FedEx, all packages up to $100 are insured at no cost. Similarly, they provide different international shipping insurances too.
Factors to know for shipping insurance
When it comes to buying shipping insurance, there are certain factors that you must know about.
What does the shipping insurance cover?
Familiarize yourself with the information about the insurance coverage. In case a specific event is not covered, your claim might be denied.
Duration for filing claims
The period for filing claims differs with different courier companies. So, make sure you file the claim as soon as any parcel gets damaged or lost.
Declared value coverages and insurance is not the same
USPS offers an automatic coverage of $100USD. Other global express couriers cover shipments for a value up to $100USD against loss or damage.
These are declared value coverages. That means it is the maximum liability of the carrier in the event of loss or damage.
You must buy additional shipping insurance coverage if you want shipping protection above the declared value with the different shipping companies. Plus, as a seller, you must make a declaration if your shipment is above $100USD.
Below, we have provided a few examples of declared value by different shipping companies for a better understanding.
Differences Between Buyer and Seller Shipping Insurance
What you must know about shipping insurance is that they are different for buyers and sellers.
Generally, sellers bear the shipping insurance cost since they are responsible for the package till its delivery.
However, at times, a buyer might also get shipping insurance, especially, if the delivery location is not very secure. Besides, buyers may also opt for insurance on international shipping.
Here's a list of the differences between buyer and seller shipping insurance.
1. Get to Know the terms & conditions
'Should I get shipping insurance?'- Once you have the answer to this question, make sure you are updated with all the important information.
If the shipping insurance does not cover a specific event, your claim might be denied. For instance, UPS, FedEx insurance does not offer coverage for cash, coins, or precious stones. Also, a few couriers might not provide coverage to certain delivery locations.
Further, the insurance coverage may also be limited. In other words, you get reimbursement up to a certain value even if the value of the lost parcel is higher.
2. Filing Claims for Lost or Damaged Package
Once you get the confirmation about a parcel gone missing or damaged, file the claim as soon as possible. Make sure you are aware of the courier company's cut-off time for filing claims.
For instance, the period is 15-60 days in the case of USPS Insured Mail. With FedEx, you get 60 days to file the claim from the purchase date if the parcel is not delivered.
3. Processing of Claims and Reimbursement
There's always a time gap between filing a claim and receiving the reimbursement. So, expect to wait for a little before you can receive your reimbursement.
Processing the claim takes around 7-10 business days as the search for the parcel is carried out. If the package is not found, an authorization letter with a few support documents needs to be sent. Once the documents are received, it takes around 3-5 business days to resolve the case.
For faster claim processing, you can opt for third-party shipping insurance companies. Plus, these third-party parcel insurance companies provide insurance at discounted rates too.
What are the types of shipping insurance?
Online shipping insurance is available in different types. So, once you decide to get insurance for shipping goods, choose from the three different types of shipping insurance.
1. Self-Insurance
If you are sending parcels through carriers, self-insurance might be the best shipping insurance for you.
Self-insurance covers the packages that are sent via carriers. You can opt for it by paying an additional charge at checkout.
By opting for self-insurance, you affirm that you will handle the claims instead of any third party if the package gets lost in transit.
2. Insurance from Carriers
The shipping company provides carrier insurances. You may opt for domestic or international shipping insurance.
The charges for shipping protection might vary. It is either included in the delivery quote or as extra charges.
3. Insurance from a Third-Party
In third-party shipping insurance, it is the shipper who assumes responsibility for the package sent. The shipper also ensures covering the expenses related to refunds and replacements.
The claim processing time is reduced with third-party parcel insurance. However, in the end, the out-of-the-pocket costs might be high.
So, know what is the shipping insurance for and then select the best-suited type of shipping insurance.
Improve shipping process with ShippingChimp
Shipping is a critical activity and eCommerce stores should do it right to ensure an unmatched customer experience. If required, they can also take assistance from an app called ShippingChimp.
This app ensures painless shipping and an improved post-delivery experience through:
Real-time tracking of products with a branded product tracking page
Timely delivery notifications to communicate with customers
Efficient return center with possibilities of repurchase
A flexible delivery dispute portal
Want more clarity? Start your free trial now!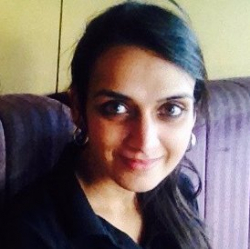 Latest posts by Revathi Karthik
(see all)