Sorting out your shipment logistics can be a stressful job. Shipping costs can make up for a significant portion of your costs, impacting the profit margin for your business. As such, you have to look for the most cost-effective ways of shipping.
Many major carrier services offer discounts on their services. Contrary to popular belief, you don't have to ship in bulk to be eligible for these concessions. All you have to know is how to look for it and negotiate it the right way.
Don't know how to look for a discount or negotiate for one? We are here to make the job easy for you. Keep on reading to find out how to get discounted shipping rates from the top carrier services.
UPS Shipping Discounts
UPS or United Parcel Service has their own set of UPS shipping discounts. If you are a small business, you can save up to 40% by simply registering for UPS Small Business Account program. This discount will be applied for the first 8 weeks after you register. They also allow you to retain some of the discounts for future use.
Their new small business accounts initiative lets you have additional discounts on UPS Ground and international shipping. You can also get special offers to save up to 60% on shipping, while some offers are permanent.
You can cash on many offers if you are a small business. Get your promo codes here to save up to 30% off offline print products and 15% off packaging products. UPS has a reputation for charging high, but with the combination of discounts available, you can easily ship in a much more cost-effective way.
FedEx Shipping Discounts
Most carrier services have special benefits and discounts to support small businesses, and FedEx is no exception. You can get attractive discounts by creating an account and registering as a small business in their Small Business Resource Centre program.
You can get –
Up to 30% off on FedEx Express, FedEx Ground and FedEx Freight Services,
Up to 15% off on FedEx Ground
Up to 26% on FedEx Express International
FedEx Express free supplies
Up to 70% off on FedEx Freight less than truckload services.
If you use an Americal Express Card, you can get additional discounts and 10% back on both freight and parcel shipping.
These are just a few of the discounts you can avail of from FedEx. To know more about FedEx shipping discounts, you can create a free account here and start using their services.
USPS Shipping Discounts
USPS or United States Postal Service has been one of the largest carrier services in the States delivering since 1971. USPS is generally known to have modest shipping rates, but you can also save some extra cash with their discounting policies.
Two popular USPS discounting solutions let you print your own labels at home with several perks and offers for consumers, including free priority mail pick up and postal supplies. The two savings programs are Click-N-Ship and PC Postage.
To be eligible for additional discounts like the commercial base or commercial plus prices, all you need to do is register online services that let you purchase postage online. This is how you can do it with a few easy options:
Paypal
Being an E-commerce merchant, you must already have a PayPal account. But has it ever occurred that you can purchase online postage easily and print them conveniently at home?
Well, the option is not out there for direct visibility, so here is a link for you to PayPal shipping.
The option is pretty convenient as you can purchase the postage online, and print them through your home computers. It is a hassle-free system for getting labels. All you need is just a free account on PayPal to get going.
USPS Click-N-Ship
Standing out in the queue just to get your labels takes up a lot of time and energy. By signing up and creating a free account for the USPS Click-N-Ship program, you will be eligible for a lot of benefits. By signing up, you can purchase labels online, requests pick-ups, print custom forms online and more.
There is also a USPS Loyalty program that lets you earn $40 in credit for every $500 spent using ,Click-N-S by signing uphip. If you ship in volumes, you can make use of the program. The more you ship the more credits you get.
DHL Shipping Discounts
You will not find DHL's list of online shipping discounts coherently on their site. Unlike other counterparts, they rely more on negotiations and relationship building with their consumers. You can create your free account here to create shipments and get quotes.
However, with their policy, you can get up to 40% on all shipping and 30% off if you use a credit card for payment. You don't even need to have an account to use the perks of having a credit card.
You can sign up for a DHL Express Business Account to get up to 30% off on international shipments. But not all business accounts can get the perks, it will depend on the type of business profile and the volume of the shipment.
Final Words
Finding the right shipment services which are both efficient and cost-effective is not as easy as it sounds. You have to make careful calculations and compare the policies of the different carrier services to gauge the suitability for your business.
Some carrier services may have excellent discount shipping policies, that may not be extremely suitable for you. So you want to find the one that is compatible with your shipment requirements and is pocket friendly. Apart from relying on discounts, you can also start discussing on the negotiation table to get the best shipping rates.
There might be certain hidden costs or surcharges that may not apply to your business. It is essential for you to read the offer documents carefully and understand the various costs. You can also try to switch between different carrier services to choose out the most suitable one for your business.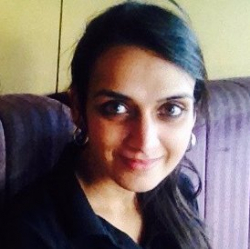 Latest posts by Revathi Karthik
(see all)