Valentine's Day 2020 witnessed whopping spending of $27.4 billion on gifts for soulmates.
32% of the US Valentine's Day shoppers bought their gifts online in 2020, which increased to 38% in 2021.
Interestingly, in 2022, the NRF (National Retail Federation) expects 41% of online shoppers on Valentine's Day.
Sounds like good news?
Well, it is, if you are ready to fulfill the last-minute valentine's gifts orders.
So, make February 14th your day with same-day gifts delivery!
Here's a list of benefits for same-day valentines delivery gifts.
1. Stand-out in the Crowd
Not every online store offers same-day shipping services. And not everyone remembers to send a Valentine's Day gift!
So, if you help your customers with last-minute valentine's gifts to send to their partners, you are sure to win hearts. You will achieve higher customer satisfaction and loyalty.
2. Create a Trustworthy Connection
Happy customers, happier brands!
Same-day shipping services can help you create a trustworthy bond with your customers. It promotes your professionalism and boosts your reliability and dependability.
Express delivery communicates that customer and their time are your priority. Hence, your brand becomes more trustworthy. Customers recommend you to their friends, and ultimately, you gain more customers.
So, it seems like online valentine's gifts' same-day delivery can expand your customer base, No?
3. Reduced Inventory Costs
With same-day delivery services, your Valentine's Day items can quickly exit the warehouse. Hence, the cost of storing the inventories gets reduced.
Moreover, the overall efficiency of the stock process is enhanced. You can design systems for automatic sorting with additional order volumes. These automated systems can lower your inventory charges in the long run.
4. Boost Efficiency
Improved efficiency will result in higher profits and a better brand image. With same-day shipping services, you can speed up shipment delivery, allowing customers to send anything within hours.
So, you can also include fresh and fragrant flowers in your same-day delivery gifts for Valentine's Day.
5. Achieve Higher Customer Satisfaction
For customers who couldn't make it to the store to buy gifts for their Valentine's, same-day shipping services are precious.
So, offering last-minute valentine's delivery gifts can genuinely level up your customer experience.
6. Reduced Friction in Purchase Decisions
Customers never back out from purchasing on Valentine's Day if you offer them the best same-day delivery gifts.
So, you can expect immediate purchase decisions. Plus, you might witness reduced cart abandonment rates as an added benefit.
We guess this Valentine's Day, one-day delivery gifts sales might be on the rise!
7. Get a Competitive Edge
You can maintain a competitive edge over other small businesses with same-day shipping.
Along with same-day deliveries, you can also add more Valentine's Day gifts that can be delivered the same day.
For instance, you can stock some fresh flower arrangements, cakes, and even hampers containing cupcakes, flowers, chocolates, etc.
8. Fulfil Customer Expectations
Customers expect a lot from brands. They love the brands that can fulfill all their evolving expectations.
Same-day deliveries can be impressive, especially when the situation is different, like Valentine's and birthday on the same day. Here, customers can easily order gifts plus cakes for the double celebration and deliver them on the same day.
9. Reduced Shipping Expenses
Shipping expenses are rising, making it difficult for businesses to maintain their budgets.
Big courier companies charge higher, and the post office increases postage charges annually.
So, working with local couriers that have no additional charges for the fast shipping of Valentine's Day gifts can help you reduce overhead costs. As a result, expect larger profits for the company.
10. Boost Conversion Rates
There have been times when we abandoned stuff in our carts after reading the project delivery date.
On Valentine's Day, long delivery periods can make customers switch to other brands for a quicker delivery. So, offer a same-day delivery option to attract customers.
Final Words
Now that you know the benefits of same-day shipping for Valentine's Day, what's stopping you? Make this Valentine's Day extra special for your eCommerce store with the right shipping strategies.
Get started now!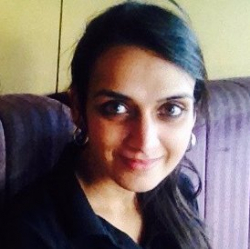 Latest posts by Revathi Karthik
(see all)