If you are an eCommerce business owner and just started doing cross-border shipping, it could be confusing due to various regulations.
Particularly, in the Southeast Asia region, eCommerce shipping and order fulfillment pose their own set of challenges, including payable import duties.
When you ship products cross-border, you need to be familiar with the terms such as DDP and DDU. These two are statuses for international shipments that specify the parties responsible for paying import duties.
DDP vs. DDU: What are the differences?
The term DDP stands for "delivered duty paid." It means the seller will be responsible for paying all customs duties, clearance, and taxes for shipping an order into another country.
If your business is associated with shipping carriers such as FedEx, UPS, or DHL, they usually take care of customs and duties and bill you the amount before importing a package.
Different fees the seller will pay for DDP are:
Transport of products;
Goods and Services Tax (GST) and Value-Added Tax (VAT);
Fees for customs clearance and customs declarations;
Costs of importing products;
Documentation;
Handling charges;
Local shipping.
Conversely, the expanded form of DDU is "delivered duty unpaid." It means your buyers need to pay for any customs clearance, taxes, and duties associated with the purchase.
A customs broker will contact your buyers to notify them about this, and they have to pay duties on delivery. Another term for DDU is "Duties at Place."
Buyers usually bear the following costs:
The cost of obtaining licenses for importing products;
Costs relating to taxes, duties, and inspection;
Potential fees for customs brokerage;
Package transport fees from customs to the buyer's address.
Both buyers and sellers should know the differences between DDP and DDU to figure out the most economical shipping service.
Ecommerce businesses can choose a shipping service based on their specific business model. For example, DDU shipments could be relatively cheaper for international shipping as it does not have any processing fee to be payable as a part of the import duty.
At the same time, it is the seller's responsibility to notify the buyer about applicable duties and taxes when the shipment arrives.
DDP shipments are a little expensive because the seller bears the responsibility of paying the import and transportation cost on the buyer's behalf. The positive side is it will lower the possibility of losing the shipment in customs.
Overall, Delivered Duty Paid (DDP) seems a little expensive but ensures a seamless international shipping experience.
Advantages and Disadvantages of DDP
Advantages
Lowers the risk of package abandonment, customer complaints, negative product reviews, and package return/shipping fee refund.
Keeps financial transactions transparent.
DDP makes sure your shipment clears customs bottlenecks and reaches your buyer with a positive customer experience.
Disadvantages
Shipping carriers can take care of customs clearance on your behalf, for a fee. It can be expensive or be considered as a percentage of the product price.
The sellers bear relatively higher risk when clearance is delayed, product storage is required, or items are damaged during transit.
Advantages and Disadvantages of DDU
Advantages
DDU is more economical for the seller;
Does not involve legal complexities;
Complete supply chain visibility;
Easier for sellers to calculate costs.
Disadvantages
Customers may find customs fees shockingly high;
The process of DDU may result in additional delays;
The buyers may find customs brokerage fees quite expensive.
DDU vs. DDP: Which One is better?
Shipping through DDU may seem inexpensive at checkout since no processing fees are added to the duty payable.
Often customers are unaware that they need to pay the duties. When they receive a call from customs for the payment, it feels like an unwelcome surprise. It may have a negative impact on your customer experience.
Customs often forward the package to an independent broker to collect these duties, and the added costs of storage, brokerage, and late payment fees can make things quite expensive.
Conversely, DDP shipments have more upfront expenses because express carriers will process the payment to customs for your, but they will charge an additional fee.
These fees are usually fixed and could be several times cheaper than DDU brokerage fees. In some cases, there will also be "disbursement fees", which is a portion of the amount of duty your carrier pays on your behalf.
Your carrier pays these fees upfront to ensure your shipment clears customs and gets delivered timely.
DDP shipments also reduce the possibilities of package abandonment by customers in customs, which could make things worse for you because besides losing the product and the profit, you also have to pay additional fees to get back the shipment.
Considering all these aspects, DDP seems to be a better option because no one will be hit bearing additional costs, ensuring a smooth delivery experience.
The Relevance of DDP and DDU for Your eCommerce Business
During cross-border shipping, many countries may impose a duty or tax on a shipment. As an eCommerce business owner, you have to decide whether you will bear the duty or pass the cost along to your customers.
The requirement of duty will depend on various factors, such as shipping origin, order value, shipping destination, or shipment purpose. Since different countries have different regulations, payable import taxes can make things complicated.
Regardless of whether your business sends shipments DDP or DDU terms, it is ideal to communicate to your customers through the website about what to expect.
On your website, explain the required handling of taxes and duties:
On your product pages;
At the payment checkout point;
Through email;
In your shipping policy;
On your website's FAQ page.
All in all, DDP is better for your retail business and customers as it ensures a seamless and hassle-free delivery process.
Closing Words
If you are associated with a reputable shipping partner, it may offer DDP as a value-added service with an additional fee. Choose your shipping partner carefully. What may appear like an inexpensive option may pile up more costs due to hidden fees and surprise charges.
Look for a shipping partner that will go the extra mile for your business. Find an eCommerce logistics partner that has a strong network in the market and will prove cost-effective in the long run. ShippingChimp can boost your eCommerce business by suggesting excellent shipping options and guiding you on customs clearance.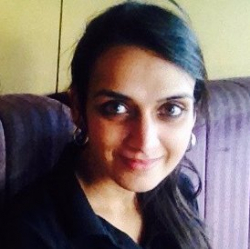 Latest posts by Revathi Karthik
(see all)