Shipments don't always reach their destinations intact. There are plenty of situations where shipping goods face inherent risks and reach customers in a damaged state. Majorities of customers are comfortable with purchasing high-value items through eCommerce stores these days.
How would a buyer feel if they receive damaged items on their doorsteps, despite paying a whopping amount? Dissatisfied, of course! In fact, they may never buy from your store again after such an unpleasant experience.
To avoid all these, the concept of shipping protection comes into the picture. Shipping assurance reimburses you the cost of an item that has been damaged or lost by the courier. It is an alternative that every eCommerce store should evaluate.
We're all set to discuss everything about shipping insurance in this blog. Without further ado, let's get started!
What is shipping insurance?
Let's explain this with a quick example. Suppose you have dispatched an item from your eCommerce store and you're confident that it will reach your customers within stipulated time and in proper condition. Accordingly, you pay the courier company and wait for the order confirmation notification.
However, things don't really turn out as per expectations, do they? Courier companies are delivering millions of packages every day and it is very common for them to misplace, lose or damage an item. So, if what does this leave you with?
An angry and frustrated customer 
The shipping cost you paid is not going to be recovered 
The best way to handle this situation is to get a shipping protection policy. By investing in insured package delivery, you'll get a complete reimbursement in case your shipping package is damaged, lost, or misplaced. The cost of goods delivery insurance depends on the value of goods.
Know About Shipping Insurance – What does Shipping Protection cover?
Majorities of couriers cover both international and domestic shipping expenses. The covered value is up to $1000 in case of any damage or default. However, the shipping protection coverage value varies based on brands and the items in your package.
Another common mistake e-retailers make while estimating insurance for shipping goods is that, they consider shipping assurance and declared value for a package as the same. However, the concept of the declared value is completely different. It is basically the maximum liability value in the event of damaged product loss.
If you want shipping protection over and above this value, you'll need to invest in national or international shipping insurance coverage.
Here's what to expect from the popular couriers in terms of shipping assurance:
1. USPS
Source: Easyship
You can see that USPS has a value-based shipping protection policy. Depending on the value of the items in a package, they have also varied the insurance costs.
2. FedEx
Source: Easyship
FedEx also follows a similar approach to shipping insurance but the insurance cost is lesser than USPS.
3. DHL
Source: Easyship
DHL's shipping protection policy is also based on item value.
Shipping Insurance – Buyer vs. Seller
The concept of shipping insurance is completely different for buyers and sellers. Wondering how does shipping insurance work for buyers and sellers? Let's find out!
Buying the shipping protection
A seller purchases shipping assurance because they're responsible for a product until it is delivered safely to the customers.
Buyers can also purchase shipping insurances. Mostly in situations where a buyer lives in a remote or relatively unsafe area, the ordered package may be at risk.
The terms and conditions
Sellers must be well aware of the terms and conditions before opting for shipping coverage. Here're a few points worth noting down:
Your shipping claims may not always be accepted. In fact, courier companies can very well deny your shipping claims if they do not cover any particular event. For instance, USPS does not offer shipping coverage for stones and coins.
Sellers often feel that they'll get full insurance coverage for high-value items. However, in reality, there's no such certainty. Did you know that FedEx offers shipping assurance coverage of up to $1000 for Plasma TVs? If the price of a Plasma TV is beyond that, you'll not get any shipping protection coverage.
Packaging of goods also matters. Sometimes sellers miss out on their shipping claims because the packaging is done poorly and courier companies don't accept the responsibility for damaged products.
Shipping claims and plans
When a seller finds out that the shipped package is broken, lost, or damaged, they need to take action immediately. You should also be aware of the courier company's cut-off time to make your shipping assurance claim. For instance, if you're collaborating with USPS, the typical time frame to file a shipping assurance claim is within 15 to 60 days.
Above all, both buyers and sellers need to stay patient and make all the necessary formalities to opt for their shipping claim.
Benefits of Shipping Protection – Key Points you Need to Know
Is the question "should I add shipping insurance?" still bothering you? Well, let's clear out your doubts by stating the benefits of shipping protection for your company. Here's what you'll gain by adding shipping protection coverage to your eCommerce store:
1. Zero replacement costs
When you don't opt for insurance for shipping goods and the package gets misplaced, who do you think will cover the replacement cost? Yes, it will be you, the seller. On the contrary, if you do apply for shipping protection coverage, you won't have to bear the replacement cost. You can take a sigh of relief as protecting the shipment then becomes the responsibility of the insurer.
2. No more stress and frustration
When you're just starting out your eCommerce journey and you have a tight budget, what should be your top priority? To ensure that the end-users receive their packages safely and they keep purchasing from you in the future. But does that happen every time? Not really.
There are many uncertain scenarios where damaged packages reach your customers and they immediately opt for a return. This can be stressful for new sellers considering the financial restrictions they face. If you have insurance for shipping goods in place, you can worry less about your shipment packages. Even if there's a mishap, you'll get a reimbursement.
3. Unmatched customer service
One of the major purchase decision-making factors for online shoppers is the delivery experience. 84% of shoppers never buy from the same brand after a poor delivery experience. Hence, if you want to boost customer satisfaction rates with a hassle-free delivery experience for your buyers, getting shipping insurance is an imperative choice. Shipping protection will reimburse all the replacement costs for a misplaced order. That way you can attract the buyers with your credibility, even after a poor shopping experience.
4. No paperwork involved
If you collaborate with a centralized insurance provider, you don't have to involve in manual activities and paperwork. Such insurance providers automate the whole process and set you free from calculating landed costs and coverage independently. Isn't that an advantage?
The Types of Shipping Insurance Values you should Know
There are two types of shipping insurance values that you can opt for:
1. Declared value
Declared value is the value an eCommerce store declares for a particular shipment package. Many courier companies consider this declared value as the base of shipping protection policies. However, note that, in case of any mishap, you'll have to prove the value of the shipment package.
In fact, the insurer will pay you the smaller value between the declared value and the item's actual worth. Also, you'll get the coverage only if you can prove that the mishap has happened due to the courier company's negligence and the package was in their possession at that time.
2. Items covered within the insurance
You can also expect free shipping assurance coverage up to a certain amount. Most courier companies offer this benefit to the sellers. But here's the catch. This type of shipping protection policy works only for an entire package. So, if you're delivering multiple items within the same package and the package's overall value is on the higher side, you need to go for supplemental shipping protection to receive a full recovery.
Want to offer a great shipping experience:
Do you want to offer a top-notch shipping experience to your customers? Get started with ShippingChimp. Our delivery dispute portal makes the delivery experience frictionless for the customers with:
Live tracking and notifications
Systematic shipment process
Real-time insights
Want to explore more? Start your free trial today!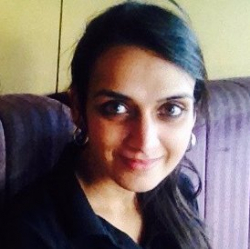 Latest posts by Revathi Karthik
(see all)