One of the fastest ways to ship in Canada in 2022 is to compare the shipping services, choose the best rates and then generate labels. The most common shipping carriers in Canada are FedEx, UPS, and Canada Post. To make the maximum out of shipping and logistics, one needs to move beyond these and dive deeper into local and regional carriers. This can be taken a notch higher by choosing an easy and affordable order tracking software.
A few years ago, this process of shipping was overly complicated and expensive. There were only a few key players like FedEx, UPS, and Canada Post who would rule the day but today, we have more local players who understand the market and the customers far better than global players. Now let's see what are the ways involving these local, regional and global carriers together with technology, that help ship faster in Canada in 2022.
Let's dive in.
1. Same Day Shipping
Many companies like UPS and FedEx provide same-day shipping services in Canada. This is the fastest way to ship in Canada. There are two factors that determine the availability of this option – technology (automated routing facilities, best flights) and proximity (within a particular province or a particular locality). If you want to ship your orders fast, we recommend choosing a reliable provider or choosing an intelligent solution that has tie-ups with these players. As a business owner running an eCommerce store in 2022, you need to provide same-day shipping to your customers in order to give them maximum leverage when it comes to how their orders should be delivered. It is no more just about urgent freight needs or time-sensitive documents. All this makes same-day delivery one of the best ways and is a no-brainer these days.
Shipping Companies that provide same-day shipping in Canada:
| | |
| --- | --- |
| Company | Service type |
| FedEx | FedEx Express |
| UPS | UPS Express Early |
| Shipping Chimp | AI selects the best rates and carrier |
Top Toronto carriers same day shipping:
Purolator – It is a Canadian courier that is 91% owned by Canada Post. It has 176 operations facilities and 104 shipping centres.
Gofrcourier – It is an app-based same-day courier service operating across Toronto and the GTA. It also provides contactless package pickups.
Courier Service Ontario – It is a courier service across GTA and throughout Ontario. For same-day delivery, they don't charge any fuel surcharge fees.
Top Montreal carriers same day shipping:
CSA Transportation – They are a trucking company that offers services throughout Canada and the US. They have around 13 full-service regional distribution centres.
Same Day Express – They are a Montreal-based local delivery service provider. From a regular envelope to a full load truck, they will get everything delivered.
VS Courrier – They are a Montreal-based courier company that offers a full range of same-day services. These can include documents, parcel pallets and more.
Top Vancouver carriers for same-day shipping:
Zipcourrier – It is a locally owned courier company in Vancouver. It has a wide range of services in same-day services like local same-day delivery, hot delivery, direct delivery or rush delivery.
Number 8 Freight – This company is a subsidiary of Mullen Group. They provide delivery to all points in Greater Vancouver and the Fraser Valley.
Phantom Couriers – They provide local and international shipping options. From same-day courier to express shipping, they got everything.
Local Delivery
As someone who is just starting out, you don't know what your audience needs. Moreover, when starting, the majority of your audience is local. In such cases, local delivery becomes the fastest option. Local players who don't charge the world and deliver your orders on time are your best bet when starting out. Here again, Shipping Chimp picks out the best local delivery options based on your volume, destination, and time and makes the job easy.
Regional Delivery
Regional delivery means focussing on a particular geographical area and letting your business offer a faster shipping solution. These companies operate in local areas and offer reliable solutions.

2. Expedited Shipping in Canada
If you can't go for same-day delivery, the next best option is expedited shipping. Expedited shipping is nothing but shipping that is faster than standard shipping. This option gives you a bigger window of time and it can anywhere between same-day to three days. There are many players who provide this service. However, today, the AI chosen way is the most desirable as the carrier which has the most affordable rates might not be the most reliable, or the carrier with the most reliable track record, might have a lot of surcharges and can be very expensive when the order volume is less. With AI, you let the system choose the best carrier based on a variety of parameters. Get the best carrier for your business here.
Shipping Companies that provide expedited shipping:
| | |
| --- | --- |
| Company | Service type |
| FedEx | FedEx 2Day |
| Canada Post | Canada Post Xpresspost |
Top Toronto carriers expedited shipping:
Service Freight – They ship perishable items. They mainly cater to food companies and offer time-sensitive deliveries.
TOlindo – They are a Toronto-based technology and transportation company. They offer expedited delivery in sectors like Groceries, Pharmacy, Food, and Bazaar.
Speedy – Started as a local, same-day parcel pick-up and delivery service, Speedy now offer scheduled LTL service on overnight and second-day basis. They also have a range of additional services.
Top Montreal carriers same expedited shipping
Ship Canada – They offer expedited hot-shot service. They also move freight to and from all points in Canada and the U.S.
SKN Expedite – They are a Montreal-asset based carrier that offers same-day, next-day and expedited deliveries. They are located close to the Montreal International Airport making them an ideal choice for international shipments.
3. Shipping solutions for small parcels
We know what you are thinking, 'I can't choose multi-carrier shipping as a small business owner, I'll lose the discounted rates that FedEx and UPS offer'. We beg to differ. You are actually losing more money than saving.
Below are the best solution for shipping small parcels throughout Canada.
Canada Post – They are a great option for small shippers as they provide fast, easy and affordable options with maximum discounts. If you take Toronto's example – they charge $8.97 as compared to UPS's $12.86. They will even send you a Free Priority mail started kit.
FedEx – FedEx lets you earn rewards as you ship. Being a global carrier it has credibility and when used with a local carrier, it will take your business to new heights.
4. Shipping solution for large parcels
As someone who ships more than 100 orders daily, you need a stronger shipping system in place that is able to handle the order fulfilment. You might also need to frequently ship your orders internationally. Fulfilment by Amazon is a good example as the product are stored, picked, packed and shipped by Amazon.
For bulk shipping (>150 lbs), you should consider freight shipping. Here you will get options like Full Truck Load, Partial Truck Load, Less-than-Truckload shipments etc. You can use flat-rate shipping options for smaller, heavier options.
5. International shipping from Canada
Canada to US shipping costs
Most companies born in Canada, ship to the United States. When delivering across the border, you must make sure that you are getting the best cross-border shipping rates. The US is Canada's biggest trade partner and together these two make the most powerful eCommerce markets today.
For a detailed read. Use this.
Rate Optimiser
In order to get the best rates and offers when it comes to cross-border shipping, you need to dig a little deeper. In such cases, use our 'Quick way to generate and print label' to let the system pick out the best rate for your order. A shipping calculator allows you to discover new possibilities while making sure you don't waste days on finding a reliable and fast carrier.
Only after going through all the different options will you be able to choose the best one for your business. If you still have a few questions lingering in the back of your mind, schedule a call.
6. Multi-Carrier Solution
A multi-carrier solution is one where you have a mix of carriers for your deliveries. As they say, don't put all your eggs in one basket, we recommend not putting all your delivery needs in the hands and trucks on a single carrier. When more people are involved, you get better rates, better timelines, and can deal with shipping emergencies better. In this solution, you are giving an opportunity to your carriers to compete with each other for your deals. Although it might seem a tab complicated to maintain all the orders from different carriers, it is actually very simple using a single dashboard and is more flexible and more efficient. A solution like Shipping Chimp needs a one-click installation and five minutes for account set-up. It then brings all your orders to a single dashboard and lets you track and monitor your orders without doing any extra effort.
Now, you might have come across many lucrative deals as an owner of a large business. But what about people who at the start of their entrepreneurial journey and have a minimal volume of orders? The next section is for them.
Shipping Chimp
Shipping Chimp is a solution that helps both small business owners and enterprises to provide the ultimate delivery experience. Shipping to remote areas in Canada cost the shipping companies significantly more. This is why many carriers add a "delivery area surcharge" for those locations. With Shipping Chimp's AI, you get the cheapest deals on shipping costs. From delivery tracking to finding the best rates for you, we simplify the process and let the AI save you time and effort. Having served notable Canadian brands like Sleepcountry, Homedics and more, Shipping Chimp provides one of the cheapest ways of shipping in Canada.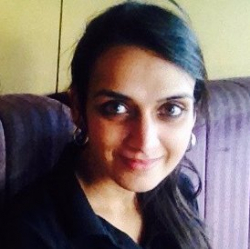 Latest posts by Revathi Karthik
(see all)