If you are running a small retail business in Canada and sending packages to domestic and international destinations, it could be an uphill task to reduce shipping costs.
On top of it, your business may have to compete with eCommerce giants such as Amazon, Walmart, Target, and others that offer fast and free shipping.
The Canadian retail market is growing at a rapid pace (18.32 percent in 2022), and customers' demand for faster and cheaper shipping is increasingly posing challenges to small businesses.
Here are some crucial statistics:
Nearly 33% of consumers in Canada agree that delivery times could reasonably vary based on the type of the product.
19% of Canadians expect to receive their orders in 2 days or less.
25.5% of Canadian customers are okay with paying up to $10 for shipping.
53.2% of consumers expect free shipping in Canada.
68% of Canadians think free shipping is a key reason when choosing a retail website. Still, 69 percent of them are ready to pay for faster delivery.
55% of shoppers in Canada abandoned shopping carts because the retailers were not offering free delivery.
It is clear from the stats that small businesses in Canada are under pressure to provide free or discounted shipping. However, they also have to cover the shipping cost keeping the profit margin.
You can increase your product prices to a limit only. It means you need effective ways to reduce shipping costs. Let's discuss how.
Fundamentals of Shipping for Your Business
Managing shipping costs can be a formidable task for small businesses in Canada. Considering the stiff competition and customers' expectations for free or cheap shipping, you have to find ways to keep shipping costs under control.
But how?
As soon as you hand over the packages to a shipping carrier, they are out of your control. The shipping company will then be responsible for delivering your orders on time and in perfect condition.
Also, carriers are increasing shipping costs frequently. So, it all boils down to shipping fundamentals where you need to take proactive actions to minimize shipping costs.
Carriers decide shipping rates based on the items and the following elements:
Shipping containers/boxes, packaging, tape, and labels
Labor for loading and sending packages
Carrier costs for picking up and delivering packages
Import/export fees when shipping overseas.
As a retailer, you should ideally disclose shipping costs on your website to be transparent. Remember that the most common questions eCommerce stores receive are about shipping.
To deal with this, you should create a clear shipping policy, setting customer expectations about costs and delivery timelines.
Although you can't do anything about the local sales tax on your products, there are still ways you can lower shipping costs.
Besides, ensure the carrier you choose provides a free tracking facility so that customers get to know about the status of their orders.
5 Ways to Reduce Shipping Costs for Your Small Business in Canada
Use Lightweight Packaging
When shipping packages to customers, costs will vary based on the package weight. The larger and bulkier the actual weight or dimensional (DIM) weight, the more it is going to cost.
Although it may only be a few cents higher per package, think about adding up those few cents for a high volume of parcels. Due to this, lightweight boxes are ideal for reducing shipping costs and increasing profit margins.
Some of the ways to reduce package weight are below:
Use lightweight material for packaging: You can pick from various types of packaging material available instead of heavier ones.
Some of the lightweight options could be packing paper, air pillows, foam inserts, bubble wrap, Versa Pak wadding rolls, and excelsior. The purpose is to make the shipping containers tight and reduce their weight.
Use corrugated boxes to pack items: You can use corrugated boxes, which are sturdier and lighter in packaging than standard cardboard boxes. These boxes come with rows and little air-filled grooves between the layers.
Here is an example of light packaging by Benny Gold, a well-known streetwear label:
Benny Gold Packaging (Source)
Lightweight packaging can save you several ounces during each shipment. Over a period, this could add up to sizable profit margins and make a good return on your invested time and resources.
Choose the Right Packaging Size
While trying to reduce shipping costs, another crucial thing to consider is to pick the right packaging size or customize one.
Your shipping cost will depend on the size and weight of the package. Cardboard is heavy, and anywhere you can trim down weight will help you save costs.
If you can customize your shipping package closer to the shape and size of your products, the less packing material you need. It will lead to lower costs.
Shipping Boxes of Different Sizes (Source)
Also, some good research can save you shipping costs. Several carriers provide free packaging.
For example, major carriers such as FedEx, UPS, USPS, and DHL Express offer packaging of different sizes and give it away for free when you pay shipping costs while sending parcels under specific mail classes.
Whether you are getting free packaging facility or doing custom packaging, knowing the types and sizes of shipping boxes you use frequently can also save you money.
Measure all your products and estimate how many packages you typically send at once. It will help you understand which package sizes are most appropriate for the orders you ship more often. If you send individual shipments at a time against high volume, review your order history to identify which items would fit in a specific box.
Use Flat-rate Shipping if Possible
The dimension of shipping boxes and their pricing is frequently changing, which is not ideal for your company's bottom line. It is hard to keep up with these changes.
In 2021:
FedEx increased its shipping rates from $0.10 to $0.35
UPS increased shipping prices by 4.9 percent on average, with higher rates for larger and heavier packages.
The United States Postal Service (USPS) increased shipping rates ranging from 2 to 4.95 percent or more, depending on the package size.
Due to these price increases, online retail brands can try flat-rate shipping to reduce shipping costs. These rates remain the same regardless of the high value of the shipped items.
As the term suggests, flat-rate shipping refers to the single-rate shipping cost, regardless of the weight, size, or shape of a package.
The major takeaway from flat-rate shipping is the conversion of variable costs into fixed costs. It means if you ship 15 items within a specific weight range, you will know their shipping costs in advance.
You can set the shipping rates when customers reach the checkout stage on your website. You can also create flat shipping rates for packages within a shipping zone.
For example, for different shipping zones within the US, you can set a flat rate of $6, and for another one, a rate of $4 for orders above $60. This way, you can control the shipping charges customers pay at checkout.
Choose Carriers that Offer Affordable Shipping
Both domestic and international shipping rates vary from carrier to carrier depending on factors, such as the types of packages you ship and the destination.
As a retailer, you may aim to offer affordable shipping prices to your customers and have enough profit margins by saving on shipping costs.
There is a direct correlation between customers' delivery expectations and shipping costs. Most shoppers in Canada think if you offer free shipping, the delivery speed will be much slower.
Conversely, if you offer faster shipping options with higher rates, they need to be fast so customers will be ready to pay for them.
Also, before the peak holiday season, post a notice like "Last day to order to receive them before December 25." It will make customers aware when they have to pay high shipping costs for faster shipping to receive orders before Christmas.
Use ShippingChimp to Cut Down on Carrier Costs
By partnering with ShippingChimp, fulfilling orders will be easier and faster for your retail business. You can print multiple shipping labels at once and dispatch orders quickly.
On this platform, you can save up to 53 percent on eCommerce for shipping within Canada and to the US.
ShippingChimp will get you discounted shipping rates with carriers such as:
FedEx
UPS
USPS
DHL Express
Canada Post
You can manage your shipping from your dashboard by importing orders from leading platforms, including Shopify, WooCommerce, Magneto, and others.
On ShippingChimp, you can monitor all your shipment statuses in real-time. Always stay updated about your order fulfillment process and ensure customer satisfaction every time.
Before We Go
There are many shipping carriers in Canada to send your packages to domestic and international destinations. However, only a handful of them is affordable.
Plenty of Canada-based small retail businesses mainly ship items to the US. However, if your customers are scattered across Canada and in countries like Australia and the UK, you will need more affordable shipping solutions.
You can use ShippingChimp to compare shipping rates and choose the best possible rate. It will save you the time and effort of getting quotes and comparing rates from different carriers.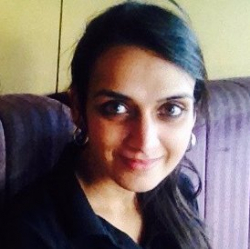 Latest posts by Revathi Karthik
(see all)