If you are running a thriving eCommerce business in Canada and ship products both within Canada and across the border to the US, have you planned for the 2022 holiday season?
If you had used Canada Post in the past, the huge backlogs in the pre-and post-pandemic era might have already got you worried. This time around you might look for other affordable shipping companies to fill the gap for your retail business.
If you are seeking cheaper and alternative shipping to send packages within Canada or to other countries, luckily, you have several options. Canada has some of the leading shipping carriers, which offer domestic and international shipping at reasonable rates.
How Shipping Carriers in Canada are Preparing for the 2022 Peak Season Volume?
The holiday season is just a couple of months away. It has always been the busiest and most profitable time for eCommerce businesses across the world, and Canada is no exception.
Studies show that:
41 percent of total spending during holidays in Canada accounts for gift items.
77 percent of consumers in Canada shop for Christmas presents because it is more convenient.
Keeping an eye on the upcoming holiday season, you have probably started working on your promotional campaigns and creating pop-up advertisements.
Besides, you might already be stocking up your inventory to ensure fulfilling a high volume of orders that will begin rolling in.
Despite all your efforts, your biggest concern is to deliver all the orders to customers before Christmas so they can cherish the most wonderful time of the year.
Considering the overwhelming volume of orders that shipping carriers receive during the peak season, it seems to be a daunting task to deliver each of them on time.
This is why carriers must prepare to deal with the possible peak season blue in 2022.
To manage and deliver a large number of orders on time, the carriers set a cut-off date. It is the last day of shipping eCommerce orders, and after that date, the carriers will no longer accept any orders.
Besides the cut-off date, the success of order fulfillment also depends on establishing strong carrier relationships.
If you have only a transactional relationship with your shipping partner, you might have to find another way like choosing the multi-carrier option.
It is because your transactional carrier will probably prioritize the shipping of their contractual partners instead of yours. Partnering with some reputable regional and niche carriers will give you the flexibility to fulfill the orders.
Conversely, if your relationship with your carrier is contractual, you can be upfront and persistent with them about peak season shipping priorities. It means clearly communicating with your carrier what your peak season volumes will look like.
Is Canada Post the Cheapest Shipping Option?
Canada Post is the national post courier with a widespread network across Canada and offers low-cost shipping.
The courier provides mail and parcel shipping services to nearly all addresses in the country. The vast network of Canada Post includes 6,200 post office locations, which is economical and convenient for retail businesses.
Besides providing different domestic shipping services, Canada Post also ships internationally to over 190 countries.
Here are the most popular domestic services of Canada Post:
Delivery of regular parcels takes 2-9 business days;
The priority shipping service comes with the guarantee of next-day delivery;
Xpresspost service delivers packages in 2 business days or less;
The delivery timeline of the flat-rate service is between 1 and 7 business days.
The most prominent Canada Post international shipping services are below:
Priority Worldwide service guarantees delivery in 2-3 business days;
Xpresspost International delivers packages in 4-7 business days;
Xpresspost USA guarantees delivery between 2 and 3 business days;
Tracked Packet USA delivers packages between 4 and 7 business days.
The Summary of Canada Post Shipping Rates
Domestic Shipping Rates:
| | | | |
| --- | --- | --- | --- |
| Shipping Services | Weight | Delivery Time | Price |
| Canada Post Regular Parcel | Up to 30kg | 2 to 9 business days | Begins from $9.67 |
| Canada Post Expedited Shipping | Up to 30kg | 2 to 8 business days | — |
| Canada Post XpressPost | Up to 30kg | 2 to 8 business days | Begins from $10.61 |
| Canada Post Priority Shipping | Up to 30kg | Next day | Begins from $22.01 |
International Shipping Rates:
| | | | |
| --- | --- | --- | --- |
| Shipping Services | Weight | Delivery Time | Price |
| Canada Post Regular Parcel | 2kg | 2 to 3 business days | Begins from $147.64 |
| Canada Post XpressPost | 2kg | 4 to 7 business days | Begins from $59.65 |
| Canada Post Priority Shipping | 2kg | 4 to 7 business days | Begins from $49.36 |
Best Shipping Alternatives to Canada Post
CanadaPost has proved to be the cheapest shipping carrier for eCommerce businesses. However, there have also been issues like a backlog of orders during the peak season and delays in order delivery, resulting in frustrated customers.
Due to these issues, you might consider opting for other leading shipping carriers that operate in Canada.
Leading shipping carriers, such as FedEx, UPS, and DHL, control more than 80 percent of the parcel shipping industry in North America. These carriers provide fast, reliable, and consistent domestic and international shipping services from Canada.
The key advantages of using the services of alternative shipping carriers are their capacity to manage a high volume of parcels and their vast network worldwide.
Although, the flipsides of having such a vast network are higher shipping costs, lack of flexibility, routing issues, and sloppy customer support.
Smaller retail businesses in Canada, especially the ones using Shopify, WooCommerce, Bigcommerce, eBay, and other eCommerce platforms, can get many options and discounted shipping rates to deliver their orders within Canada or to international destinations.
Here are the best alternative shipping companies in Canada other than Canada Post:
Headquartered in the US, FedEx also ships all across Canada. The carrier offers shipping services in the country through FedEx Ground and FedEx Express/FedEx Air. 
FedEx delivers packages to all the key provinces and cities in Canada, the US, and other countries with a turnaround time (TAT) from one day to a couple of weeks for economy shipping.
FedEx offers full online tracking for all its shipping services. Besides, FedEx is the only leading shipping carrier with the feature of delivery signature confirmation.
FedEx International Ground is a low-cost option ideal for sending larger parcels overseas. You can use this shipping for countries where Express Priority is not available.
Another shipping option, FedEx International Priority, takes up to 9 business days to deliver packages and costs over $216. For parcels that weigh more than 68 kg, you can use FedEx Express® International Freight Services.
The carrier undoubtedly has one of the most reliable shipping services worldwide and is a good option instead of using Canada Post. However, its shipping services are not cheaper than Canada Post.
UPS is one of the biggest express parcel shipping services in the world. Similar to FedEx, UPS is known for its fast and reliable delivery. UPS Canada ships all across Canada.
You can send parcels using UPS Ground for reasonable costs or UPS Overnight for guaranteed expedited shipping in 1-2 days. If you aim to deliver packages faster to customers, UPS is a wise choice, although it is not the cheapest option.
For overseas shipping, UPS Worldwide provides a cost-effective option. Sending packages to new customers in foreign countries is easier with UPS.
UPS Worldwide is particularly useful for shipping regular priority packages to international destinations. It takes between 2 and 5 business days for the shipments to reach their recipients.
The shipping cost that you need to incur for using UPS Worldwide depends on the package weight, dimensions, and destination.
Instead of using a specific carrier, it could get the benefits of a multi-carrier shipping service at the lowest possible price by partnering with a shipping platform like ShippingChimp. ShippingChimp is a cloud-based eCommerce platform popular among many reputable Canadian companies.
By partnering with ShippingChimp, you can save as much as 53 percent on your eCommerce shipping to any destination across Canada.
The advantages of using ShippingChimp are below:
To ensure a seamless shipping process, you can generate labels for successful delivery on ShippingChimp.
You will get custom notifications regarding the shipping status. You can pass on the same information to your customers to ensure they have an excellent post-purchase experience.
Your chosen carrier will help your retail store to provide reliable shipping service to customers through the order tracking feature. Customers get all the updates from pickup to delivery timeline via email or SMS alerts.
You can use the dashboard on ShippingChimp to monitor the orders status in real-time and forecast delays. It will lower the instances of support tickets with customers' questions regarding their order status.
By using ShippingChimp, you will get cheaper shipping options than Canada Post through the best pre-discounted shipping rates from reputable carriers without any unwanted negotiation.
DHL is another leading carrier that offers efficient domestic and international shipping services in Canada.
A unique trait of DHL is the carrier even ships parcels to several banned countries, such as Iran and Cuba offering a cheaper rate than FedEx and UPS.
Although the network of DHL is not as vast in North America as FedEx and UPS, it offers quality shipping services. DHL also provides one of the quickest shipping services between Canada and the US.
DHL offers a wide range of shipping features, including free tracking, shipping insurance, delivery confirmation, Saturday delivery, and more.
Canpar is the second-largest carrier in Canada and operates through 62 delivery hubs spread across the country.
The areas of specialization of Canpar are domestic ground shipping and expedited service between major Canadian cities such as Toronto, Montreal, and Vancouver to the US.
Hiring the services of Canpar will be particularly useful for your business if you ship packages regularly to the US. Besides the US, Canpar ships packages in more than 200 countries.
The popular shipping services by Canpar are below:
Canpar Ground: Delivers packages between 1 and 4 business days;
Canpar Overnight: Delivers packages between 1 and 6 business days;
Canpar Letter Select: Delivers packages between 2 and 10 business days;
Canpar International: Delivers packages between 2 and 10 business days.
Purolator is a prominent local shipping carrier in Canada that provides fast domestic and international shipping services. The company ships parcels to nearly 99 percent of addresses in Canada through its vast network and offers economy, same-day, or next-day shipping.
The carrier offers international shipping service by partnering with UPS and transports shipments from the Canadian border to overseas destinations. The smooth shipping efforts of Purolator meet the delivery turnaround time consistently.
The carrier offers the following domestic shipping services:
Purolator Ground: Delivers packages between 2 and 4 business days.
Purolator Express: Delivers packages between 1 and 2 business days.
DTDC Canada is one of the oldest operating (25 years) shipping carriers in Canada, and it delivers packages to over 10,000 locations in the country. The carrier offers shipping services to more than 240 countries.
You can get customized services at reasonable rates from DTDC Canada for shipping and warehouse fulfillment.
DTDC has rolled out automation to lower unnecessary operating costs. Also, the company's warehouses have the facility for temperature control and round-the-clock security management to ensure package safety.
Chit Chats is a relatively new shipping carrier in Canada. The company has already earned a reputation for providing excellent shipping solutions to eCommerce businesses.
You can think of Chit Chats as a low-cost intermediary to the leading shipping carriers. The company has a simple one that you can use for affordable postage. Chit Chats provides shipping services within Canada, the US, and other international destinations.
The company delivers packages within Canada between 2 and 8 business days. The carrier also offers insurance and a tracking facility. On average, you can save 44 percent for shipping within Canada.
Packages to the US take between 2 and 4 business days, and you could save 74 percent of shipping costs compared to other carriers.
Shipping to other international destinations takes between 5 and 22 business days, depending on the distance. For overseas shipping, you can save 80 percent of costs compared to other carriers.
The Benefits of Using a Multi-Carrier Shipping System
If you partner with a shipping platform like ShippingChimp, you can compare shipping costs across multiple carriers. With access to all the leading shipping companies, you will get all the options, including pre-discounted rates and delivery timelines. The most crucial benefit you get from your alliance with ShippingChimp is saving shipping costs by up to 53 percent for sending packages within Canada and to the US. It will make your shipping rates cheaper than Canada Post. For more details, contact us.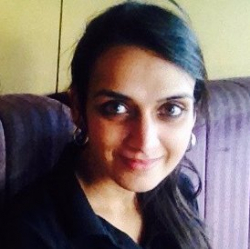 Latest posts by Revathi Karthik
(see all)