Running an eCommerce shop is not easy! You need to look into multiple aspects, including marketing, sales, shipping, customer service, etc. How about taking care of all these aspects with some helpful Shopify apps? We bet you can't say no to that!
In this article, we'll be listing some of the best Shopify apps to ease your eCommerce journey. There are both free and paid apps and you can select the ones that fit your budget and requirements. So, let's get started.
Best Shopify Apps to Increase Sales
Boosting sales is one of the major priorities for any eCommerce store. So, we will start with the must-have Shopify apps to boost your sales.
Standing in 2021, if you're missing out on social selling, you're making a big mistake. Social selling has 45% higher sales opportunities and the eCommerce stores should harness social platforms as much as possible. Facebook Channel is one of the top Shopify apps that helps you to bring the products to Facebook and Instagram users.
Notable Features
Easy to set up and connects your store quickly with your Facebook account
There are both free and paid marketing tools for Facebook and Instagram
Promote your products with free and paid ads
Price
Free installation is available
Wishlist Plus is another helpful Shopify app that lets customers save their favorite products. Hence, adding these products to the cart and continuing checkout becomes a lot easier. It is one of the best Shopify plugins that can increase conversion rates and persuade users to purchase more from your Shopify store.
Notable Features
It can easily sync with customers' wishlists and enables sharing options through email and social media platforms
It can help Shopify store winners with contextual and personalized email campaigns
It is one of the best paid Shopify apps that can assist with third-party integrations like MailChimp, Facebook, Instagram, Zapier, and so on.
Price
Free plan is available
Are you looking for Shopify apps that increase sales? Well, you should give Bold Discounts a shot! This excellent app helps you with scheduled sales, flash sales, storewide sales, and insane discounts. Did you know that 41% of people shop online because of the coupons and discounts? This is a useful Shopify app that can help you impose crazy discounts to increase sales volume.
Notable Features
Create discounts on specific brands, products, collections, etc.
Schedule sales discounts in advance to avoid delay
Use sales clocks and countdown timers to nudge FOMO
Add cool sales icons
Price
A 14-day free trial followed by $19.99/month
Are you keeping track of your customers' pricing? This is a smart strategy to increase sales. Monitoring customers' prices would help you plan your future discount coupons. PriSync is a dynamic pricing Shopify app that helps you with unlimited price monitoring and email alerts to expedite your sales.
Notable Features
Save time and costs with the cutting-edge price scraping technology
Track competitors' prices and product variants
Boost sales with dynamic pricing and reprising
Price
A 14-day free trial followed by $129/month
ShippingChimp is one of the best Shopify apps to increase sales. This app can help you drive repeated sales with personalized order tracking page. This app offers several cross-sell and up-sell options to grow your sales opportunities.
Notable Features
Real-time order tracking with a branded tracking page
Top-notch customer service with Zoho, Klaviyo, Omnisend, and other integrations
Regular shipping analytics and automated delivery notifications
360-degree visibility into individual shipments
Helps with an easy return center and assists in converting returns into repurchase
A dedicated delivery dispute portal to create a frictionless delivery experience
Real-time delivery notifications to improve customer loyalty and drive sales
Price
Free plan is available
Planning to build a loyal customer base? You need a Shopify app called Smile.io to attract new leads and retain existing customers. This Shopify app can help you create interactive loyalty programs with various rewards and referral bonus options. Hence, boosting new sales and retaining customers will become easier than ever.
Notable Features
Arrange exciting loyalty point programs to engage your customers
Strengthen your social proof with strategic referral programs
Access to a responsive UI with no-coding requirements
24/7 online support to
Price
Free plan is available
Wanna reduce returns? You need an app to let customers choose the right size. The biggest reason for returns is due to the "sizing issue". Kiwi sizing lets your customers choose the right size with a customizable size chart and size recommender. This allows your customer to stay in the know of all ranges of size options before making the purchase.
Notable features
Customized size chart finder and unit conversion tool
Fit finder based on machine learning
Size recommender that can be used for any product
Native integration with Shopify
Price
Free plan is available
Best Shopify Email Marketing Apps
Shopify stores need to send different kinds of emails to the customers like order confirmation, abandoned cart recovery, feedback, etc. Here is a list of some of the most used Shopify apps to master your email marketing. Get started with these:
One of the most trusted Shopify apps for email marketing is OptinMonster. It is the go-to email pop-up builder Shopify plugin for 1 million+ eCommerce stores. Are you looking for an email marketing plugin that helps you expedite your sales and customer service? Well, OptinMonster can be a highly useful Shopify app for sure. With this email marketing Shopify plugin, growing your email list and capturing and converting more leads can become painless.  
Notable Features
OptinMonster helps Shopify stores with excellent exit popups and email popups to re-engage customers
Make the most of A/B testing and improve conversions for your Shopify store
Use optinMonster's powerful display rule engine to boost your conversions
Use exit-intent popups to reduce cart abandonment rate for your store
This Shopify app can be integrated with Mailchimp, HubSpot, ConvertKit, etc.
Price
A 30-day free trial followed by $49/month
Sumo is one of the free Shopify apps for growing your email list and boost conversion. Over 30000 eCommerce stores are using this Shopify plugin to grow their email list, convert more leads increase average order value. If you're looking for one of the best Shopify apps to handle the email communication of your eCommerce store, using Sumo can be a great alternative. The transparency and powerful customer support are what most people like about Sumo.
Notable Features
Sumo can reduce your cart abandonment rate to a large extent through timed incentives and pop-up messages
This Shopify app helps you with unique discount codes to convert window shoppers into customers
It is extremely easy to get started with Sumo and to grow more customers with attractive opt-ins
This email marketing Shopify plugin integrates seamlessly with MailChimp, Campaign Monitor, HubSpot, and so on.
Price
A feature-packed free plan is available
The pro plan costs $49/month
Another one of the useful Shopify apps on our list is Klaviyo. This app promises to grow your eCommerce store with email and SMS automation. Hence, if you're looking to drive more sales and improve customer experience, Klaviyo should be one of the top Shopify apps that you can trust. Over 50000 stores have trusted this Shopify plugin to upscale their email marketing operations.
Notable Features
Built-in integration with 100+ tools including Facebook, Smile, etc.
Klaviyo can help you with personalization at its best through dynamic content
With powerful automation, Klaviyo can help you reduce the abandoned cart rate
Klaviyo offers several dynamic forms to make A/B testing easier
Price
Free plan is available
One of the useful Shopify apps for email marketing is Omnisend. With email marketing and SMS automation, it helps online stores to optimize sales. This Shopify plugin is extremely easy to install and can drive more sales for your Shopify store in autopilot mode. Over 50000 eCommerce stores are already using this Shopify app to grow their ROI.
Notable Features
Turn on the autopilot mode and reduce cart abandonment and churn rates for your store
Send beautifully designed newsletters to speed up the lead generation process
Build a strong email and SMS list and segment your target users
Get a complete overview of your campaigns with an advanced dashboard
Price
Free installation is available
Best Shopify Apps for Conversion Optimization
Is conversion optimization stuck in your mind? Well, then the following useful Shopify apps can help you out:
One of the top Shopify apps for push notifications is PushEngage. It lets you send customized notifications to increase sales and boost conversion. PushEngage helps you with abandoned cart recovery and re-engaging of customers for your Shopify store. Driving higher traffic on your store is much easier with this Shopify app.
Notable Features
Send alerts to visitors for discounts, new product launches, abandoned cart recovery, etc.
Notify the users in their native language to personalize communication
Create a series of automated push notifications to inform the customers about your products
Price
Free plan is available
How about using a quiz-building app for your Shopify store? Wondering how on earth a quiz building app can optimize your conversion? Well, that's because quizzes can engage your audiences. Also, quizzes help you collect personalized data from your customers that you can later use to drive more sales. One of the best Shopify apps for quiz building is Jebbit. It helps you grow your email list, drive more traffic and increase conversions on your Shopify store.
Notable Features
Create personalized quizzes and engage users to drive higher conversion
Jebbit offers attractive templates and creative tools to create awesome quizzes that represent your brand image
It is an omnichannel tool that offers on-site, email, social, text, and other forms of experiences
Jebbit can create product quizzes, personality quizzes, and surveys for your target users
Price
Free plan is available
You need a good upsell/cross-sell app to maximize your conversion if you have your own Shopify store. One of the best paid Shopify apps for upselling and cross-selling is Candy Rack. It helps you create discounted cross-sell and upsell offers to attract customers' attention. In fact, it also helps you create free gifts, product bundles, etc. offers.
Notable Features
Set up auto-upsell features from your product recommendations
Easy integration with ReCharge, CartHook, Shogun, etc.
Create discounted cross-sell/up-sell offers to keep the customers hooked
Price
A 14-day free trial followed by $29.99/month
Best Shopify Customer Service Apps
One of the imperative aspects for any Shopify store is to provide top-notch customer service. Customers expect instant support from eCommerce stores. So, if you want to retain customers for a long time, you should get a helpdesk app called Gorgias. This is a live chat Shopify app that integrates all customer service channels in one place.
Notable Features
Gorgias can automate 40% of your support initiative to reduce customer response time
With Gorgias, you can provide customer support across different channels like emails, social media, live chats, etc.
Customers can get multiple store support from one single platform
Price
A 7-day free trial followed by $60/month
Final Words
This was our list of the best Shopify apps for 2021. We have covered three main aspects of a Shopify store i.e. sales optimization, conversion optimization, and email marketing. In fact, some of these apps in our list also offer top-notch customer service like ShippingChimp.
Want to add to the list? Let us know about the best Shopify apps that you have used. Drop a comment.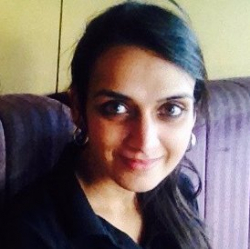 Latest posts by Revathi Karthik
(see all)