In the thriving e-commerce industry, one major aspect for businesses to have a competitive edge is timely delivery. From the customers' perspective, receiving packages on time influences brand loyalty and delivery delays result in frustration.
In this article we cover the following topics:
What is the Meaning of the 'Exception' Status?
What are the Types of FedEx Delivery Exceptions?
Error in Address and Damaged Label
Customs Delays
Accidents
Holidays
How to Manage FedEx Delivery Exceptions
Stay on top of FedEx shipment
Get notified of any delivery issues
Don't punish your customers for FedEx's mistakes
Be the first to inform your customer
E-commerce businesses should be aware of delivery exceptions if they are associated with a shipping carrier like FedEx. Learning about these exceptions will help e-commerce businesses help customers get a solution and save their reputation.
Delivery exceptions happen when shipments come across unexpected events, which may change the date of delivery.
Regardless of how much effort you put in to make your shipping process seamless, shipping carriers can make delivery exceptions, which cause delivery delays. Let us check out for potential delivery exceptions for FedEx in 2021.
What is the Meaning of the 'Exception' Status?
E-commerce customers often wonder, "What delivery exception means?" If you have an e-commerce business and come across delivery exceptions often, learn about them to update your customers.
In simple words, a delivery exception happens when the shipment of a package encounters an unexpected event that may change the delivery date. Even a major shipping carrier that uses modern technology and processes, unexpected events can happen during the transit.
A few examples of delivery exceptions are:
Customs delay
Holidays
No recipient is available to accept delivery of a package
Missing documentation.
Although unintentional, it is often difficult to prevent delivery exceptions, which result in late deliveries and unhappy customers. Sometimes, despite delivery challenges, FedEx manages to deliver packages on time. When the exceptions happen, customers receive alerts or notifications that their package has come across an issue during transit.
What are the Types of FedEx Delivery Exceptions?
There are various types of delivery exceptions, which FedEx has identified.
Error in Address and Damaged Label
Incorrect addresses or damaged labels may lead to delivery exceptions. E-commerce businesses need to check and verify a customer's address before sending a package to avoid such a delay. Even one misplaced number in the apartment number or zip code can create delivery issues. FedEx often returns parcels with an incorrect address to the dispatch station or the sender.
Customs Delays
If you send international shipments, you may come across delivery exceptions due to customs delays often. Customs may hold packages at the airport for longer than expected, which leads to a delivery delay. To avoid such situations, you need to have the proper harmonized codes and documents to ensure seamless shipping.
Accidents
Despite all the safety measures FedEx takes, accidents might happen. In those situations, the carrier often holds the shipment instead of going ahead with the delivery. If a package damages due to an accident, the carrier returns it to the dispatch station attaching a note. Similar to damages, even shipment losses can happen occasionally. If the shipping carrier finds out that a shipment is missing and it is not possible to deliver, the customer receives a loss exception.
Holidays
Holiday exceptions are common instances during major holiday seasons like Christmas or New Year. Holiday seasons often lead to disruptions in shipping services. On top of it, if a package has something missing, such as information on weight, dimensions, labels, and pick-up times, it may cause further delivery delays.
How to Manage FedEx Delivery Exceptions
Stay on top of FedEx shipment
The first step in managing FedEx delivery exceptions is keeping track of all shipments. At any given point in time, your logistics team must know precisely what the status of each shipment is. As and when "where is my order calls" start pouring in, your support team can handle them with ease.
Get notified of any delivery issues
One of the most crucial part of managing delivery exceptions is knowing the instant they occur. Staying in the know of evry delivery delay or damage helps you quickly salvage a crisis and keep customers happy.
Don't punish your customers for FedEx's mistakes
Delivery delays are inevitable. But your customer should not have to suffer. The best way to make sure your customers don't abandon your business dues to shoddy delivery experience is to keep them informed. It is important to keep the communication open with your customers even after they checkout. 
Be the first to inform your customer
Who should inform your customer about your order-delivery? You! Not your shipping partner. Customers will always hold you responsible for any issue from checking out to delivery issues. Shirking that responsibility will only taint your brand. Instead, every time data points to potential delivery delay, inform your customer. Your customer will appreciate you for giving them a heads up.
Managing FedEx delivery exceptions is easy with ShippingChimp. A real-time order tracking platform with an automated email notification feature. Simplify your post-purchase support with ShippingChimp.
You can do the following things:
1. Contact FedEx on behalf of the customer
As soon as there is a delivery exception, immediately contact FedEx to find out where the shipment is stuck. Ask the carrier about the issue and how to solve it.
2. Update the customer about the status
If a delivery exception happens, notify the customer about the issue. If the delivery exception happens due to a wrong address, verify it with the customer to fix the error. Besides, speaking to the customer and apologizing for the delay will pacify the matter.
3. Re-send the parcel or refund money
If due to a delivery exception, a package does not reach the recipient, re-send the parcel or issue a refund. You can cover the expenses of refunds with shipping insurance that will compensate for packages damaged during transit.
Closing Words
Receiving delivery exception notifications from FedEx can disrupt the scheduled delivery time of your packages. However, learning about them as fast as possible can help you do the damage control.
If you need to contact FedEx for delivery exceptions, you need to do that right away. Such a proactive approach is likely to improve your service efficiency to your customers.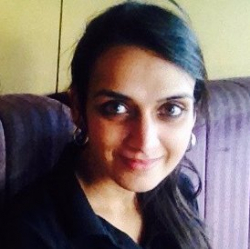 Latest posts by Revathi Karthik
(see all)