Shopify is a popular eCommerce platform, and it has built over 1,700,000 eCommerce stores worldwide. If you run a Shopify eCommerce store or plan to build one, make sure that you use the apt Shopify email marketing software. With consistent email marketing, eCommerce stores can achieve immeasurable growth. 
This article will discuss A to Z about the importance of email marketing and the best email marketing software for Shopify. So, let's begin.
Why is email marketing important?
Wondering why email marketing is at all important? Well, let's see what these facts tell you:
For every $1 you spend on email marketing, the return potential is up to $44.  
The global email user base is around 3.9 billion. With strategic email marketing tactics, you can consider this huge user base as your potential customer. 
eCommerce shoppers invest 138% more on online shopping when you use email marketing. 
With so many potentials associated with email marketing, why not leverage it for your Shopify store? It is a great way to communicate with customers, engage them with the latest deals and recover abandoned carts. So, now do you understand the significance of Shopify email marketing?
5 Must-have features of email marketing apps
Looking for the best email marketing tool for Shopify? Here are the five must-have features you must know of:
Compelling, customizable templates that are mobile-optimized and ready-for-use
Seamless customer segmentation and enough scope of personalization
A fast and automated email delivery system
Easy tracking and reporting of your email marketing campaigns
A flexible tool that supports A/B testing for your campaigns
Did you find a tool that offers all these features in one go? Grab it now!
7 Best email marketing services for Shopify
Here's a list of the best email marketing services that we recommend for your Shopify store:
MailChimp is the best email marketing platform, offering an easy-to-use, engaging and automated Shopify email marketing solution. This email marketing software streamlines your online business by ensuring that you're reaching the right set of audiences with automated email marketing.
Notable Features
Automate your email marketing campaigns and remove any manual interferences from the workflow
Add more pop-ups and enjoy page-level targeting
Send unlimited discount coupons and deals with emails
Leverage in-depth analytics to track your email marketing campaigns and build your strategy accordingly
Price
Free – $0
Essentials – $14.99/month
Standard – $24.99/month
Klaviyo is one of the best Shopify email marketing apps to help you build strong business relationships based on a large volume of consumer data. Klaviyo will help you unlock a new world of personalized email marketing with advanced segmentation and high-quality automation.
Notable Features
High-level integration makes Kalviyo a major choice
Klaviyo comes with several types of personalization options, making email marketing easier to comprehend
Klaviyo offers you actionable insights and automated reports to make your email marketing campaigns stronger
Price
$20 for up to 500 contacts
$60 for up to 2000 contacts
The next name on our list of best Shopify email marketing apps is Active Campaign. It helps you send the right emails to the right audiences and build an email list full of potential customers. Active Campaign lets you send triggered, targeted, scheduled, broadcast, and autoresponder emails.
Notable Features
Advanced segmentation to grow your email list
Prompt abandoned cart emails to retarget the users
Smooth email marketing automation to run your campaigns faster
Pricing
Lite – $15/month
Plus – $70/month
Professional – $159/month
Enterprise – $279/month
Drip is a popular Shopify email marketing integration tool that helps you automate your email marketing campaigns with zero-coding expertise. Creating multi-channel campaigns is easier than ever with Drip.
Notable Features
Perform behavior-based automation to make the most of your email campaigns
Identify the campaign growth metrics through in-depth reports and build your email marketing plans accordingly
Perform easy workflow split-testing
Send product recommendation emails and discount codes with greater efficiency
Pricing
$19/month for 500 contacts
$49/month for 3000 contacts
$699/month for 50000 contacts
For above 100000 contacts, you need to take a direct quote from the sales team
If you're looking for a Shopify email marketing app that can help you send personalized, easy-to-use, mobile-optimized emails, Campaign Monitor can be a great choice. This email marketing software is a must for Shopify stores, from creating unlimited, compelling email templates to taking customization to a new level.
Notable Features
Create engaging, attractive email templates to create a high impact on end-users
Maximize your ROI with highly segmented email lists
Create a personalized journey for your customers with customized email templates
Compose better and more engaging transaction emails
Pricing
Basic – $9/month
Unlimited – $29/month
Premier – $149/month
Sendinblue is a popular name among the best email marketing software for Shopify. It is known for a function-rich email marketing platform and high-performance A/B testing tools.
Notable Features
Send unlimited transaction emails, newsletters, promotional emails with best-in-class automation
Perform A/B testing seamlessly and improve your email marketing campaigns
Use prompt sign-up forms to grow your email list
Track your campaigns and measure essential KPIs to drive actionable insights
Pricing
Free plan – $0
$25/month for 10000 emails
The final name on our list of Shopify email marketing tools is Omnisend. It can create compelling, customized email campaigns without any technical expertise. It comes with several robust email marketing features for the immense growth of your business.
Notable Features
Create beautiful email templates to run professional email campaigns
Send transactional emails with discounts to increase your email open rates
Learn what's working well for your brand through in-depth insights
Pricing
Free plan – $0/month
Up to 500 contacts – $16/month
Improve your eCommerce journey with ShippingChimp
Are you planning to grow your eCommerce journey? Well, you should focus on improving your shipping journey too. An improved shipping journey can help you build an unmatched post-delivery experience. That means higher customer retention for your store.
Looking for a Shopify app that can help you smooth shipping? ShippingChimp is the solution. Here are the notable features of this Shopify app:
Live tracking page with brand features
Personalized and timely notifications
An efficient returns center to convert returns into repurchases
A flexible delivery dispute portal at your service
Start the free trial to know more!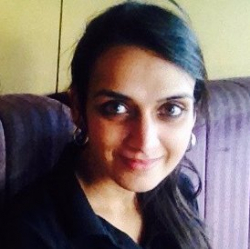 Latest posts by Revathi Karthik
(see all)