After customers click the "Buy" button when shopping online, the subsequent experience is likely to determine the fate of an eCommerce brand.
If your eCommerce business falls short on optimizing that post-purchase experience, most probably you are missing out on significant revenue through repeat purchases.
When it comes to post-purchase experience, you can follow the footsteps of the eCommerce giant Amazon.
Here is the TL;DR version:
Personalized Post-purchase messages
Shipping Notification
Packaging inserts
Branded Order-Tracking Page
Easy Return Policy
Lost and Damage Management
Upselling with improved product experience
Provide customers with a self-help system
Ask for customer feedback
Provide excellent customer service
Since 1994, Amazon has been ruling the eCommerce sphere not only with its incredible range of products, but also with the ease of transactions, shipping, and of course impactful post-purchase experience.
What makes Amazon a leader in the eCommerce landscape is its constantly-evolving post-purchase and customer retention strategies to building long-term relations with them. Due to this, most Amazon customers stick around with the brand.
10 Hacks to Enhance Customers' Post-purchase Experience
Now, to go the Amazon way, you need to have effective strategies and implement them at the right time. Check out the following 10 hacks to create an Amazon-like post-purchase experience.
1. Personalized Post-purchase messages
Usually, customers are quite receptive to post-purchase messages after shopping online. This is why a retail powerhouse like Amazon would never let this opportunity slip away once their customers complete the checkout process. However, many eCommerce businesses still overlook this crucial part of the customer's journey.
The first thing you can do is thank a customer who just placed an order in your store. Use a nice and short message that will carry sincerity and positivity. It makes a lot of difference.
According to the leading email-based customer support platform, Help Scout, nearly 70 percent of the overall purchase experience depends on how customers feel about your brand. Also, almost 90 percent of people are willing to buy from a business that provides superior service.
Make sure that your post-purchase emails are not too pushy. Customers may not be ready for a repeat purchase just yet. Instead, keep them engaged by sending the following messages:
Ask your customers for a product review. Positive customer reviews improve SEO ranking and increase the impact of social proof.
Email a discount code that customers can use for their next purchase.
Suggest customers browse new products, which they may like.
Invite them to your loyalty program.
Send an invitation to subscribe to your email newsletter for special offers and tips.
The bottom line is personalized post-purchase communications can ensure customer delight so they keep coming back to your store.
2. Shipping Notification
An effective shipping strategy is one of the most crucial steps to make your eCommerce business successful. Remember that besides a fast shipping process, you need to keep customers up-to-date on their order status with consistent shipping notification.
In the dynamic world of eCommerce where a company like Amazon has reduced shipping and delivery to 1-2 days, customers are reluctant to wait 7–10 days. A recent survey has revealed that only 3 percent of customers said that they could not wait more than 7 days for their order.
Most eCommerce brands take the usual approach to shipping like offering free shipping or showing FedEx or UPS updates. However, the leading retail brands use strategic shipping to stand-out from their competitors by providing real-time updates.
Nearly 11 percent of all shipments come across some kind of delivery distress or exceptions, and a bulk of them happens due to shipping delays. Besides, 7 percent of issues crop up because of incorrect or incomplete addresses.
A poor shipping experience may have an irreversible impact on customers. Almost 84 percent of consumers expressed that they won't come back to a brand even after one bad delivery experience.
Despite the instances of shipping delays due to unavoidable circumstances, you can still retain your customers by updating them with the accurate shipping notification.
You need to make sure to notify your customer by email, SMS, or phone the following steps:
Fulfillment of order;
Order shipping;
In-transit and the current location of the order;
Shipping delays or exceptions;
Out for delivery and delivered.
The following chart will sum up the importance of shipping notification:
Always ensure that your customer has complete access to all the information on their order. Without a transparent shipping notification process, customers will feel anxious and may have a negative perception of your brand. Check out how big brands customise their shipping notification.
3. Packaging inserts
If you want to create a great post-purchase experience for your customers, using packaging inserts can be an effective way. A packaging or packing insert is an extra item you can put into the packages before sending them to customers.
Usually, packaging inserts are like unexpected gifts for customers to develop goodwill with them after their purchase.
Here are a few packaging inserts that can work well:
Product samples can add great value to your packages. Depending on the type of products you sell, you may often receive samples from vendors for free and can pass them on to customers. These samples can also be effective to cross-sell new products.
Discount coupons are one of the most widely used package inserts (E.g., Free shipping or 15 percent discount on the next order). Although you can offer discount codes by email, inserting them in the packaging makes sure that your customers receive the offer personally instead of into their spam folder. Besides, a physical coupon provides a tangible reminder and leaves a lasting impression.
Similar to samples, small gifts can delight and surprise customers without making them feel that you are forced-selling other products. The gift does not have to be expensive. Still, it will be a pleasant surprise to the customer since he/she will not expect it.
Overall, packaging inserts provide a great opportunity to impress customers and minimize the chances of having a poor post-purchase experience.
4. Branded Order-Tracking Page
After customers buy a product, provide them updates on their order with an excellent branded order-tracking page to improve their post-purchase experience.
A nicely designed branded order-tracking page containing real-time data can provide your customers the latest status of their package. This way, they do not have to navigate the tracking pages of shipping carriers to search around for relevant information.
Customers want an easily accessible and user-friendly experience as soon as they land on your eCommerce store, place an order, and receive their package at the doorsteps.
Customers look for simple navigation.
Customers want a short checkout process.
Customers expect fast and low-cost (or free) shipping.
Customers want easy tracking for their orders.
A branded order-tracking page should ideally contain the following features:
A tracking page with all the order information
Provide all the order details such as product details, order ID, name, and phone number on the tracking page. Check out all the templates here.
Inform your customers when their order is on the move. Give them access to every detail.
Provide your customers an estimated delivery date to receive their order.
Send updates through emails & SMS
You can use an API-integrated system to update your customers by sending emails and SMS about their orders.
While-label is a new GPS tracking system with various features that your customers will find useful.
An excellent branded order-tracking page creates a unified and consistent experience for your customers, from the product browsing stage to the moment of order arrival. It also enables you to provide a great post-purchase experience for customers and bring them back to your store.
5. Easy Return Policy
It would be interesting to know that the average rate of return for online purchases is between 15 and 40 percent! Although this rate varies widely from one product type to another, fashion retail witnesses the highest return rates of nearly 63 percent.
Nearly 81 percent of online customers say that they are willing to shop again with a company that offers an easy and convenient return process.
Keep your return policy simple and upfront. At any point, customers should not feel that your return clauses are a way to trick them. Being transparent about your policy in these aspects will make sure that customers find your brand trustworthy.
Source: metrilo.com
Almost 50 percent of online shoppers have an opinion that eCommerce returns can be easier. A survey by ComScore shows that customers want the following things the most from the return process:
52 percent of customers want a return shipping label in the box.
86 percent of customers want the retailer to provide a return shipping label. 
79 percent of customers expect free return shipping when buying.
12 percent of customers want faster refunds or store credit against returns.
If you have a fully transparent approach, particularly regarding your products, services, and returns management, nearly 97 percent of customers say that they are more likely to buy from your store again.
6. Lost and Damage Management
When you are in the eCommerce business, you know how many areas are involved starting from shipping an item from the warehouse to deliver it to the customer's doorstep. An order is in transit most of the time, from vendors to inventory, and fulfillment.
The transit process is one of the most unpredictable phases in the entire supply chain because something unexpected may occur at any time such as breakdowns, bad weather, inaccessible roads, etc.
If something untoward happens during the shipping, including delays, loss, or damage, 94 percent of customers blame the retailer, and 98 percent expect to work it out with the retailer for a solution. And if you cannot provide a resolution, this negative experience will make 84 percent of customers abandon your brand.
Due to inadequate loss and damage management, customers' post-purchase experience can end up in one of the following ways:
Negative feedback from customers can ruin your reputation, and eventually, your business.
Return claims will allow you to make your customer service better, improve customer retention, and transform the way of doing business.
In the cases of unexpected delays, losses, or damaged packages, embrace the following strategies to improve the post-purchase experience:
The latest updates: If a package is likely to reach a customer beyond its estimated window, send live updates specifying the delivery issue to help adjust customer expectations and provide assurance.
Robust packaging: Make sure the packaging of the order is durable enough to withstand an inadvertent fall or some other untoward incident. Studies show that nearly 50 percent of customers shop with an online brand that uses discreet packaging as it makes them feel more secured against damages or theft.
Package protection: Inexpensive package protection can instill confidence in customers by saving their money and hassle from filing a claim on a lost/damaged package.
Simple claim process. If customers contact your support center with a claim for a lost or damaged item, make things easier by providing a simple claim process. It will allow customers to file their claims conveniently online. Consider reducing the steps or simplify the instruction while submitting a claim.
7. Up selling with improved product experience
Offering a consistent and great product experience even after customers make a purchase is important for an eCommerce business. For example, here are the three crucial elements that Amazon applies for upselling and better product experience:
Easy navigation and searchability: Amazon integrates great navigation and searchability just like Google so that customers can browse product listing without getting confused. Besides, with each brand, Amazon provides price, availability, customer ratings, and suggestions for similar products. These elements help customers to make an informed decision.
Educating customers on products: To help customers decide on a product, Amazon educates customers with detailed information on how the product fulfills their needs. Besides product descriptions, Amazon provides access to customers to go through reviews and ratings to find out more about a specific product's performance compared to others.
Using Artificial Intelligence (AI): The primary mission of Amazon to make life easier for customers. In that effort, the retailer has gone beyond browser-based recommendation systems, to AI-based systems like Alexa, which they introduced in November 2014.
Other than shopping, Alexa can assist users in playing music, news updates, and controlling other smart devices with voice control. Similar to Amazon's eCommerce offers, the goal of Alexa is to help make consumers' daily tasks easier.
8. Provide customers with a self-help system
If your eCommerce business has a large customer base, it will not be possible for customer support agents to take up every question.
Customers often ask the same types of questions, and you can solve them with comprehensive FAQs.
Creating and integrating a knowledge base into the process is a good idea. With a knowledge base, you can help customers receive instant answers.
In the customer service section on your website, Amazon has created major categories such as "Your Orders," "Returns & Refunds," "Manage Addresses," "Payment Settings," and more. If customers want to sort out basic issues related to these categories, they can do that with the self-help system.
Additionally, you can provide "help topics" for customers to browse and find solutions.
Overall, a publicly-accessible and interactive self-help system can save time and you can use it for rolling out more developmental processes for your business.
9. Ask for customer feedback
Learning from customers what they think about your product or service will help you bolster, improve, and grow your business. However, remember that you need to ask customers for feedback at the right time just like Amazon.
It is better to ask customers how convenient did they found a transaction or rate the customer support resolution immediately after the interaction. For this, you can send a survey form to your website like the one below.
You can send customers a short survey like the image by using Getsitecontrol pop-up surveys.
Subsequently, you can follow up with customers via emails, along with their order information. This is ideal timing to ask for customer reviews and ratings. You can also ask customers if they need help with the steps to use the product.
Another way is sending an email to customers linking to a customer feedback form. You can easily create a feedback form by using a website like Typeform.
Here is an example of a feedback form:
When asking for feedback from customers after their purchase, make sure to include the phone numbers of your customer service helpline. By proactively asking for customer feedback, you can give your company the best possible chance to have positive reviews.
10. Provide excellent customer service
In today's fast-paced digital world, customers expect fast responses to their questions. By providing prompt and effective resolution to customers, you can significantly boost their post-purchase experience.
A research survey by HubSpot shows that 90 percent of consumers seek instant responses from the customer support team, and 72 percent expect "instant" resolution as quickly as within 30 minutes.
Source: HubSpot Research
To improve your customer service, you need to keep in mind every touchpoint you have with your customers, starting from emails, phone, live chat, to social media interactions.
Equip your customer support team with the resources and processes to provide a holistic experience for customers by solving their issues. A few effective tactics to improve your customer support include:
Mention the contact information of your support team on every page of your website.
Minimize the waiting or "on-hold" time since it will likely annoy customers immensely.
Integrate a Chabot or customer chat agent to resolve customers' issues in real-time.
Engage customers on your social media platforms such as Facebook, Twitter, Instagram, WhatsApp, etc.
Taking practical and effective steps to resolve customer questions promptly will boost the post-purchase experience. It will depict your eCommerce business as responsible and reliable to customers, and they will likely be back again.

Closing Words
By implementing the listed strategies, your e-commerce business can drive customer loyalty from their first visit to your website. Collecting customers' feedback and using that information to improve your product can also boost customers' post-purchase experience.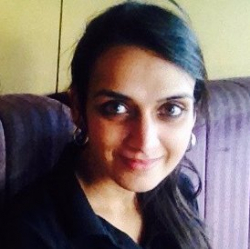 Latest posts by Revathi Karthik
(see all)