How do you stand out from a crowd of eCommerce stores? With a variety of products and great packaging. When you offer custom packaging to your customers, you give them an experience instead of just the products. Later on, when they think of your brand, there is a brand recall with packaging. 
Why custom packaging?
Custom packaging is your brand's identity. If you are an eco-friendly brand, by choosing a thoughtful packaging option, you help your customers in trusting you and the brand's vision and mission even more. Here are some advantages of custom packaging:
Unboxing experience – Your job as an eCom brand owner does not end with your customers buying your product. It is completed when they turn into repeat customers. If the aim is to give your customers an unforgettable experience, custom packaging can get you there. Now, some would argue that this is target audience specific but it really is not. This option also helps with customer loyalty. 
Protection – If you are selling a variety of products, you should make sure that your products are safe and sound. You can use custom packaging to add extra inlays to your packaging. If your packages have a long journey ahead of them, custom packaging helps.
Brand Recall – Sometimes, even if your customers can't think of your brand's name, if your packaging is customised, they would remember your brand's identity. Unique packaging that stands out creates a lasting impression.
Free UGC – If you keep your customers happy, they would tell the world about it. Custom packaging helps you with free user-generated content. Sounds great right? It sure is.
Common types of custom packaging
Custom packaging comes in many shapes and forms. Let's know some of them:
Paperboard – These boxes are made of recycled lightweight sheets. You can get various designs out of these.
Plastic Mailers – Made of polyethylene, these are eco-friendly options for lightweight items.
Jute – Jute is an environment-friendly and durable option.
Cotton – Cotton bags are royal and simple at the same time. If you are a vegan or eco-friendly brand, your customers would love their orders in cotton bags. It's also used for premium products.
Poly bags – Poly bags have a smooth finish. They are lightweight and waterproof. Although they aren't a good fit for fragile options, poly bags are perfect for shipping everyday items.
Envelope and Bubble Mailers –
Who doesn't love popping those bubbles when they get a new package? They can accommodate a lot of products and are cost-efficient too. They work very well with fragile items.
Video credits – Oceans ASMR
Foil-sealed – Shipping perishable items? Go for foil-sealed packaging. They can be of many types, some of which can be – Recyclable BioPE Vacuum Bag, Compostable Stand Up Pouch, Compostable Vacuum Pouch and Recyclable BioPE Stand Up Pouch.
Rigid – If you are looking to offer excellent product protection, choose these. Most high-end brands use these kinds of boxes and add layers inside them to give a premium feel.
Corrugated – These are the types of boxes used worldwide because they are sturdy. You might come across these every day. They give a smooth finish and can also be easily used for heavy items.
Bottle & Cap – As the name suggests, this one's is for shipping those delicious drinks and sauces you make.
Okay, gimme the numbers
If you are just starting, choosing custom packaging will seem like splurging. At the very beginning, it kind of is. But as your brand grows and gets revenue, it is a great investment and a small price to pay to keep your customers happy. Based on your average order size and profit margins you can choose what options are financially feasible. Roughly estimating, a minimum order of 500+ can cost around $5–$25 per box.
Additionally, if you choose to include items like tissue papers, fillers, cards, stickers etc to give a branded packaging feel, that will cost extra.
Ten brands we love
There are some brands that we love who have nailed the packaging part of their business. One look at their boxes and you'll know exactly who they are. These brands are:
MIU MIU – MIU MIU's uber cute packaging is an extension of what they represent. The colour, the delicate paper, everything is in sync with what the brand wants to make you feel – cared for.
Credit – MIU MIU
2. Cartier – Cartier sells precious things. People mostly buy gifts for their loved ones or themselves. Cartier's packaging is luxurious. The red leather boxes are beyond beautiful.
Credit – Cartier
3. Tiffany & Co – One of the most loved brands for diamonds is Tiffany & Co. Everyone dreams of having something from this magical place someday. Their packaging is refreshing and adds hints of royalty with a delicate ribbon.
Credit – Tiffany & Co
4. Vessi – Vessi makes 100% waterproof shoes and they have a solid custom packaging game. 
Credit – Vessi
5. Elf Cosmetics – Elf Cosmetics has the best products! Their packaging is elite and colourful. 
Credit – Elf Cosmetics
6. Califia Farms – Califia Farms sell the most refreshing drinks. Their packaging is as delicious as their drinks. 
Credit – Califia Farms
7. Letterfolk – This is an amazing and unique brand. They have the most adorable tile mats and the packaging is just perfect for that.
Credit – Letterfolk
8. Vans – Sneaker-enthusiasts love Vans. Their original packaging is as good as their special editions.
Credit – Vans
9. Shiseido – Shiseido is a gorgeous brand with gorgeous products. With vivid colours and a simple design, their packaging is inspiring.
Credit – Shiseido
10. Sephora Collections – Sephora is heaven for people who love beauty and makeup but they have managed to capture the essence and pack it up for those ordering online. 
Credit – Sephora Collections
How to create custom packaging easily
Before you get all excited and give a call to your logistics partner, here are some things you should ask yourselves.
What's the product – Custom packaging is not just the box type. It depends heavily on the kind of product you are selling. After all, if you are selling diamonds, you can not wrap them in paper boxes no matter how quirky and cool you think they are.
What your audience loves – If you are selling model rockets for little kids, the best way will not be to have a large box. Kids would love seeing the item even before they open the box. So, keeping in mind what your audience loves gives you an edge.
What makes you different – It can be colours, freebies you give with packaging, a handwritten note or just the fact that you want your customers to use the box to grow a plant later – decide things early on so that when you are selecting your packaging style, you get to add your unique touch to it.
A good packaging solution provider – It all comes down to this. Having a vendor who caters to your specific needs is a godsend. You don't want to spend all your money on shipping costs and not focus on packaging at all. 
Choosing custom packaging is going the extra mile to make your customers happy. It is worth it.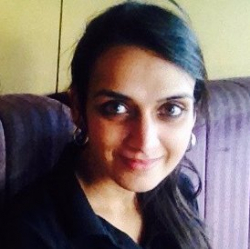 Latest posts by Revathi Karthik
(see all)