The global eCommerce industry has been changing consistently over the years. The pandemic has been an important driving factor for eCommerce merchants. It has forced them to adapt to various latest eCommerce trends to keep up with the changing demands of online shoppers.
This article has pinpointed ten major eCommerce trends of 2021 that every online store owner should be aware of.
So, let's begin.
10 Must-know eCommerce Trends in 2021
Here are some of the trends in the eCommerce industry that every online shopper must keep track of:
1. Voice search is getting immense popularity 
More and more online shoppers are inclining toward voice search in 2021. According to a recent survey, 75% of US households will have a smart speaker by 2025. What does this tell you? It means more and more online shoppers are likely to complete their online purchases using voice search. It is one of the current trends in eCommerce that you should know of.
Newbie eCommerce stores should take voice search seriously as it raises a lot of opportunities for them in terms of keyword optimization and content creation.
2. Creating a personalized shopping experience is a must! 
Majorities of buyers are now concerned about a personalized shopping experience. They don't mind their personal data with you in exchange for a tailor-made shopping experience. So, one of the biggest eCommerce trends of 2021 is to make the most of Artificial Intelligence (AI) to collect data from different sources and make useful predictions based on these datasets. That way, eCommerce stores can send personalized emails, notifications, offer relevant product recommendations to their customers, and so on.
It's time that eCommerce stores leverage more on the available data. The more you utilize these datasets, the better are your chances to create an incredible shopping experience.
3. Chatbots have become a major communication driver 
When you enter a brick-and-mortar store and don't find your desired products, what is the first thing you will do? Well, you'll ask one of the sales executives to help you in the search. Chatbots do exactly that for an eCommerce store. It is one of those digital eCommerce trends that make online shopping much more simple for the customers.
Chatbots can answer FAQs and make sure that the common customer queries are resolved promptly. Chatbots help eCommerce stores to empower their customers by enabling self-service. In fact, with each passing day and due to the addition of AI, chatbots are now becoming more intuitive than ever. Apart from answering customers' queries, a chatbot can also note previous customers' responses to recommend the new products they're more likely to purchase.
4. Leveraging Augmented Reality (AR) to create a bigger and better shopping experience 
The next eCommerce trend on our list is AR and its unmatched contributions toward the eCommerce sector. The addition of AR with online stores has made online shopping way easier for the customers. Especially for certain industries like fashion, lifestyle, home decor, etc. AR has been a game-changer. It offers the customers a bigger and better shopping experience with an in-store feel.
5. Social media and online shopping go hand in hand 
Social media has been a major sales driver for eCommerce stores. With Facebook introducing the "Buy" button and Instagram adding the "checkout" feature, social media has become more than important for online shopping.
To make the most of this latest eCommerce trend, online stores should start planning how to position their stores on social media platforms. They can create their unique social media persona and take help from influencers to ensure proper positioning.
The social media platforms act as major communication channels for your eCommerce store. They help eCommerce merchants with actionable insights into who is scrolling through their feeds, geo locations, age, likings, etc. Leveraging these datasets will bring more success to the eCommerce stores. Hence, it is a must for the eCommerce stores to build a sales strategy that's largely social media focused.
6. Shoppers and influencers are becoming sustainability-focused 
Another one of the biggest eCommerce trends is environment and sustainability-focused purchase. eCommerce stores should give prime importance to sustainability. They should only feature products that don't affect the environment in any form. In fact, eCommerce stores should also come up with a sustainable packaging strategy for their products.
A survey has highlighted that 50% of customers expect sustainable fashion products while 75% of customers expect less packaging. So, if you can adopt an eco-friendly approach and adopt recycling to your eCommerce strategy, you can attract more customers to your eCommerce store.
7. Diversified payment options are making online shopping easier 
The next eCommerce trend we want to discuss is diversified payment options. eCommerce stores should note that a single payment option doesn't really work for today's millennials. They prefer trying new things and it is a smart choice to offer them various payment options including digital wallets, credit cards, debit cards, PayPal, and even cash.
Now the payment modes may differ from country to country based on availability. But what remains constant is that the next few years will see a lot of eCommerce transactions happening. So, it is ideal to simplify these transactions through multiple payment options. Did you know that checkout option optimization can increase your conversion rate by 35%? And payment modes are a major part of checkout optimization.
8. Blockchain is evolving the eCommerce sector 
When we're discussing online shopping trends, it is a must that we talk about blockchain technology. It may still be early, but you can't ignore the huge potential associated with this technology. In the coming years, it will be more famous and an integral part of online shopping.
That day is not very far when eCommerce stores will keep the transaction through cryptocurrencies open. That would mean more transparency and greater reliability. Blockchain transactions can create transparency, freedom, and authenticity of eCommerce transactions every time a shopper buys something from an eCommerce store.
9. Post-purchase experience matters 
Post-purchase experience is getting immense popularity. eCommerce stores have realized that they need to create an end-to-end experience for the customers to drive more sales. That involves ensuring that the product has been delivered within time and if required, the customer can return the product without facing any issues. A great way to create an exceptional post-purchase experience is by partnering with an app like ShippingChimp.
It will help you improve the post-purchase experience by sending personalized notifications, creating a live tracking page, building a responsive return center, and ensuring that all delivery disputes are sorted easily. If you can associate with such an app, it will definitely ease the whole process and ensure a long-term bond with customers.
10. Mobile eCommerce is creating all the buzz 
Mobile eCommerce is the next eCommerce trend on our list. As of 2021, 79% of online purchases happened through smartphones. In fact, with each year, the number of mobile transactions is only increasing. So, this establishes that eCommerce stores should ensure that their sites are thoroughly mobile-optimized.
Final Words
The global eCommerce trends are changing at a fast pace. The current eCommerce trends may become completely extinct and a new set of shopping trends dominate the coming years. As an eCommerce store owner, your prime focus should be to stay adaptive and keep up with all the latest trends. Remember, that's the best way to drive browsers to your store and convert them into customers.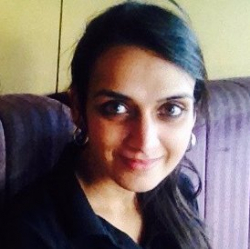 Latest posts by Revathi Karthik
(see all)