On average, how much are you spending for your FedEx or UPS shipping?
If you are already offering or planning to roll out free shipping and faster package delivery to customers, you need to ensure you are not leaking money.
Shipping can be costly and often a major pain area for an eCommerce business. Starting from the shortage of raw material, and uncleared inventory to shipping delays by carriers, shipping can add up all kinds of costs.
It means you need to be strategic about charging customers for your line items. Figuring out how much you charge customers and calculating shipping costs can be complicated.
The 2022 edition of the State of Ecommerce Fulfillment Data Report shows the shipping strategy of various brands:
25 percent of brands always offer free shipping across all product categories for domestic orders.
24 percent of brands never offer free shipping.
35 percent of brands make customers shop for a minimum of $50 to get free shipping.
15 percent of retail stores make customers shop for a minimum of $80 to get free shipping.
28 percent of retailers charge a flat-rate fee.
13 percent of businesses charge a real-time rate.
When it comes to calculating shipping costs, there are various factors that businesses consider ranging from free shipping offer to matching up shipping charges what the carrier charges the company.
Other crucial factors are of course the dimensions and weight of the product, the shipping zone or destination, and other components.
How to Calculate Shipping Costs for Your eCommerce Business?
When calculating the eCommerce shipping costs, it is important to figure out various cost components while shipping.
Shipping costs can vary drastically depending on different factors, including the nature of the item, weight, measurements of the package, shipping distance, destination, and more. A carrier will give you the final figure after calculating these variables.
Major carriers often revise their shipping costs to keep up with their increasing expenses. The carriers also provide a list with the breakdown of shipping costs.
Such information gives eCommerce stores a clear idea about the different packages or box sizes, which makes calculating shipping costs less complicated.
Here are the key components of eCommerce shipping costs:
| | |
| --- | --- |
| Costs | Description |
| Cost of carrier | How much does the carrier charge for labeling or postage to move the package to its destination? |
| Cost of Packaging | The costs regarding keeping the shipped item(s) safe, include boxes, tape, poly mailers, and others. |
| Cost of Fulfillment | The labor cost to pick, package, and ship the order. |
| Misc. costs, including insurance, signature, etc. | The additional costs you may bear considering the type of item you are shipping and specific requirements to fulfill. |
| Various overhead costs, managing shipping/warehouse software, employee wages, equipment use, warehouse lease, printers, ink, etc. | Often there are fixed costs involved for fulfilling and shipping eCommerce orders yourself. |
The following factors are crucial for calculating the shipping costs of your eCommerce store:
The Dimensional (DIM) Weight
The dimensional (DIM) weight method is the factor that all major shipping carriers apply to calculate shipping costs. DIM weight is about the size of a package to figure out the shipping cost.
The DIM weight is about managing space. Because of less space in the shipping truck, carriers use the DIM weight method to figure out the package density and shipping costs. It means a carrier applies the DIM method even when you ship a lightweight package.
Calculating the dimensional weight requires multiplying the package length, height, and width, considering the longest points of the sides. Subsequently, the carrier takes into account the parcel's cubic size (inches) to calculate the DIM weight (pounds).
The process of calculating the DIM weight is below:
A shipping carrier considers the package dimensions with the longest point on the sides. For the package measurement, they will also check the misalignment in the parcels. These issues may cost you a higher shipping cost.
A shipping company generally takes up the closest whole number while calculating the DIM weight.
Calculating the DIM Weight (Source: LinkedIn.com)
Then the shipping company calculates the cubic size of the parcel by multiplying the dimensions.
After that, the carrier divides the package cubic size with a DIM divisor.
Both FedEx and UPS use 139 cubic inches/pound as the DIM divisor for domestic and international shipping.
To boost the profit margin, shipping companies weigh a parcel considering its dimensions (length x width x height) instead of the actual weight.
Parcel Weight
The parcel weight is about the heaviness of the shipped product. For this, no DIM divisor or calculation is required.
If the parcel weight is more than the DIM weight, the carrier will consider it to figure out shipping costs. The bigger and heavier the parcel the higher the shipping cost.
Packaging Cost
With the rapid growth of the eCommerce industry, customer expectations have also skyrocketed regarding shipping speed and cost. 
Earlier, packaging and shipping were just ways to receive an item purchased online. Still, increasing numbers of customers are expecting packaging, shipping, and presentation as part of their overall eCommerce experience.
To meet these expectations means other than selling products, eCommerce businesses need to go the extra mile to impress customers and exceed their expectations by providing a memorable experience.
Shipping Zone and Destination
During shipping cost calculation, carriers consider the shipping zones and shipping destination. Shipping zones comprise the distance between the point of origin and the destination of the package.
For example, shipping giant FedEx has 8 shipping zones in the US for FedEx Ground and Home Delivery. Similarly, UPS also has 8 shipping zones.
The shipping cost will go up depending on the distance of the shipping zones.
Shipped Item Value
While shipping items with high value, it is a good idea to buy insurance for your shipments. If any untoward incident happens and your shipment goes missing or lost, the insurance company will reimburse you. Although buying insurance is crucial, it can significantly increase your shipping cost.
Shipment Tracking
Depending on the products you sell and their value, shipment tracking is a great feature.
For most shipping companies, tracking is relatively inexpensive and it gives you an opportunity for remedial measures if one or multiple packages get damaged or go missing. Accordingly, you can notify customers with the status update.
Expected Delivery Time
In this digital era, customers always expect fast shipping whenever they buy something online. The introduction of 1-day and 2-day shipping by Amazon has increased the expectation. However, if you ship parcels from one location only, offering premium shipping will be more expensive.
Unexpected events
No matter how streamlined your shipping process is, an unexpected turn of events may occur at any time, such as a hailstorm, earthquake, roadblocks, strike, etc.
These events may cause delays in transportation, or even lead to lost/damaged items. Although such events are unpredictable, ensure you have a contingency plan. Also, you can set aside some extra shipping budget to deal with these emergencies.
Ecommerce Shipping Cost Example
The table below contains a breakdown of eCommerce shipping costs with a 50 percent profit margin:
| | |
| --- | --- |
| Cost of per item | $40.00 |
| Cost of Carrier (Shipping) | $4.50 |
| Cost of Packaging | $0.75 |
| Processing Charge – Credit card | $2.00 |
| Total Cost | $47.25 |
| Profit margin | 50% |
| Selling Price: | $70.87 |
Shipping Cost Calculators
Most shipping carriers, including global giants FedEx and UPS, take into account the factors discussed in an earlier section and offer their shipping cost calculators.
FedEx uses the DIM weight while calculating shipping costs. The carrier offers various shipping speeds, such as same-day, overnight, and ground.
FedEx runs a Small Business program for start-ups or small businesses that seek affordable shipping options. Additionally, by signing up with the FedEx Small Business program, businesses receive as much as a 16 percent discount on certain shipments.
Here is the FedEx Rate Finder tool to calculate shipping costs.
Another major shipping giant UPS also applies the DIM weight method when calculating shipping costs. The UPS shipping costs vary depending on various shipping options, such as UPS 2nd Day Air, UPS Ground, or 3-Day Select.
Similar to FedEx, UPS too, runs a Connect program that offers discounted shipping options to small businesses depending on which type of shipping they choose. UPS offers these businesses a 20 percent discount for air/international shipping and a 10 percent for ground shipping.
You can check the UPS shipping calculator to figure out the actual shipping costs.
ShippingChimp: Cost Calculator
One of the best ways to get fast and affordable shipping rates for your eCommerce is partnering with an integrated cloud-based eCommerce platform like ShippingChimp that will help you get maximum discounts on shipping.
If you associate your eCommerce business with ShippingChimp, you never have to pay full shipping prices.
ShippingChimp works in the following ways:
The platform imports your orders from various eCommerce platforms, such as Shopify, Magento, Woocommerce, and others with only one click. 
The integrated AI-backed rate optimizer will get you the best shipping rate.
Print labels in one click, including bulk printing labels.
Track shipment and send a notification to customers. 
Third-party shipping companies that are associated with ShippingChimp already include shipping discounts in their final price.
Here is the ShippingChimp shipping calculator.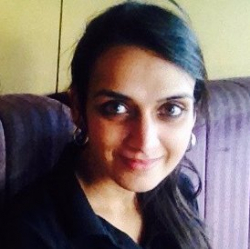 Latest posts by Revathi Karthik
(see all)