If you are an eCommerce business owner, you may have already observed the changes in this industry globally due to the effect of COVID-19, and Canada is no exception.
Online marketplaces have grown bigger than ever during the past couple of years due to the digital transformation and heavy reliance of consumers on eCommerce.
Even in Canada, average people turned to online stores for shopping for essential items after the lockdown. This scenario has changed the course of consumers' buying behavior and intensified panic buying in online retail stores.
Canada has one of the largest numbers of internet users in the world. A Statista report shows that as of 2022, nearly 99.1 percent of Canadians have accessed the Internet.
The percentage of users is likely to reach 99.5 percent by 2027 at a compound annual growth rate (CAGR) of 14.50 percent.
An interesting trend is despite the increased online shopping by consumers in Canada due to the pandemic, Canadian businesses have been relatively slow to shift toward eCommerce.
As a result, most top US-founded marketplaces in Canada have capitalized on this opportunity by providing local customers the shopping convenience they are seeking.
Luckily, Canadian retail businesses have been quick to realize it and did course corrections. Now, the local eCommerce businesses are picking up, and bricks-and-mortar retail stores are investing to improve their digital presence and compete with the existing retail giants.
Key Market Trends
The eCommerce market in Canada is similar to the US market, and has nearly the same trends as mentioned below:
Click & Collect, hybrid purchases, and ordering/collecting products through omnichannel seem to be the trends in the Canadian eCommerce market.
The eCommerce businesses usually market through social media since the return on investment from the social platforms is increasing. More retailers are spending their marketing budget on social media ads.
The mobile payments technologies like mobile Point-Of-Sale or mPOS through Google Pay, Apple Pay, and Android Pay are becoming popular in Canada. On top of it, the rollout of 5G technology across the country is also expanding mobile commerce.
Canada has various methods for online shopping to collect payments and the most common ones are credit card-based methods, such as MasterPass, Interac Online, and PayPal. Besides, many vendors also provide the option of using prepaid cards or vouchers.
When it comes to consumer preferences, people in the younger age group are more willing to transact using smartphones and they are more comfortable with mobile advertisements, including video ads.
In the advertising space, digital advertising is grossing more revenues than TV advertising and will likely be the preferred advertising medium in Canada in the future.
Top Online Marketplaces in Canada
Amazon Canada (www.amazon.ca)
Amazon is the oldest and the largest eCommerce brand in the world. It is hardly surprising that Amazon Canada is a leading marketplace in the country.
The store gets nearly 160.45 million visitors in a month. In 2021, Amazon Canada's revenue was $8.3 billion.
Amazon Canada also sells AmazonBasics products at more affordable prices than other items on the site. The primary reason for Amazon Canada's popularity is the availability of a diverse range of products. 
If you look at the site, you will see it has nearly all the essential product categories consumers need every day. The retail store has included all these categories because its customers belong to diverse age groups comprising children to older people.
Other than the items for daily use, electronics, and computer-related products have come on top compared to the rest of the categories. As Amazon Canada identified the demand in this category and sells affordable yet high-quality electronic items, the sales have peaked in recent years.
The primary reason why most Canadians prefer Amazon Canada is due to its diversity. Amazon lists many products from different sellers in various price ranges and consistently offers discounts that attract more customers.
To keep up with consumer demands and fast growth, Amazon Canada opened a robotics facility with the most advanced technological supply chain in May 2022. The company also announced its plan to open three more facilities in Ontario by 2023.
Walmart Canada (www.walmart.ca)
Walmart is one of the largest retail corporations in the world, and this global brand has strong roots in Canada.
The Walmart Canada site gets nearly 33 million monthly visitors and generates revenue of $4.3 billion. The brand has around 400 online and physical stores in Canada.
Like in the US, Walmart has established itself as one of the most sought-after retail brands in Canada, and many customers depend on its products for their day-to-day requirements.
The product categories on Walmart Canada include a wide range of items, starting from baby products, clothing, electronics, appliances, home equipment, video games, furniture, groceries, food, and many more.
Also, due to the availability of attractive deals, the store attracts a broad range of customers looking for different items. The most popular product categories are shopping, gardening, and home.
Besides, as part of the brand's latest initiative in May 2022, Walmart Canada joined the Stingray Retail Media Network, a prominent name in the music, technology, and media industry.
Stingray will exclusively represent Walmart Canada for all in-store digital audio ad campaigns, collaborating with the Walmart Connect sales team.
Kijiji (www.kijiji.ca)
Kijiji is a Canada-based popular website that runs classified ads in every province for buying and selling a diverse range of items. It is the number one classifieds website in Canada and also the 8th largest in the world.
One of the key features of Kijiji is the advanced search engine containing categories where users can filter listings by their search queries or location. The website also includes photographs of the items listed for sale by sellers.
The audience of Kijiji is diverse, and it gets nearly 55.81 million online visitors every month looking to buy or sell new/used items. Categories on this website include furniture, cars, real estate, pet products, vacation rentals, jobs, services, and more.
The website has a simple interface that is easy for users to navigate and buy/sell products without any hassle.
eBay Canada (www.ebay.ca)
EBay has been one of the oldest and leading eCommerce marketplaces for a long time. Whenever people think of buying or selling anything, they consider eBay.
EBay Canada came into effect in the 2000s, and quickly became one of the most popular eCommerce markets in the country. This eCommerce giant gets almost 28.22 million visitors every month.
The customers of eBay get to choose from a wide of product categories for buying and selling, including fashion, motors, sporting goods, toys, home & garden, collectibles, cell phones & accessories, computers/tablets, digital cameras, games, and many more.
Best Buy Canada (www.bestbuy.ca)
Best Buy is another retail giant with a worldwide reputation for selling branded consumer electronics and home appliances at an affordable price range.
Best Buy began operating in Canada in 2002, and the website currently gets nearly 31.96 million online visitors in a month.
Over the years, the company has become popular in the US and Canada and the preferred choice of consumers when they think of buying electronics items.
Besides consumer electronics, Best buy has many other product categories, such as appliances, health & fitness, furniture, baby products, movies & music, travel, sports, and others.
Canadian Tire (www.canadiantire.ca)
Canadian Tire is a domestic company and has been a great success story. The company owns more than 500 retail stores across the country, and its website gets around 25.50 million monthly visitors.
The company lists diverse product categories, including automotive, tools & hardware, home & pet products, sports & recreation, and outdoor living products, offering significant discounts.
The Canadian Tire website also features "Hot Sale" and "Clearance," where consumers can get attractive deals on kitchen products, tools, automotive, sports, outdoor living, and many more items.
Costco Canada (www.costco.ca)
Costco Canada is an extension of the famous US-based multinational corporation Costco. In 2021, Costco generated $141.4 as revenue in the US alone.
The Canadian version of Costco has monthly visitors of around 22.67 million and has been immensely popular in the country.
The retail giant sells a wide range of consumer products, including automotive, appliances, clothing & luggage, baby products, computers, electronics, furniture, grocery & household items, health/beauty, home & kitchen, and many more items.
Costco offers all these products at highly discounted rates with doorstep delivery, which make this brand more attractive to consumers.
Hudson's Bay (www.thebay.com)
Hudson's Bay is a reputable retail company in Canada with a chain of department stores located across the country. Its website gets almost 15 million visitors every month.
In Canada, the company is popularly called "The Bay" and has been a successful eCommerce brand specializing in selling designer items, women's products, shoes, baby products, men's products, and gift items.
Consumers can buy high-quality products at discounted prices. The company also has a membership plan, where members frequently receive additional discounts as rewards.
Besides, the company makes consumers' life easier by offering free shipping on orders over $49 and no minimum order with Hudson's Bay MasterCard.
Customers get the option of curbside pickup if they want. There are also same-day and next-day deliveries on select items.
Home Depot Canada (www.homedepot.ca)
Home Depot is another US-based retail giant and the largest home improvement supply company in North America. The Home Depot Canada website gets nearly 11.67 million monthly visitors.
By offering household items, the company caters to all types of customers. The listed products include appliances, bathroom, kitchen, building materials, furniture, cleaning, doors & windows, electrical, hardware, heating & cooling products, and others.
Newegg Canada (www.newegg.ca)
Newegg is also a US-based company that has got success in Canada. This online retail store sells computer systems, computer hardware, software, electronics, gaming, networking products, office supplies, automotive tools & equipment, home items, toys, and more.
Newegg Canada began its operations in Canada in 2009 and has grown in size and popularity over the years. Currently, the website gets 3.07 million visitors in a month. The store provides free shipping on select items.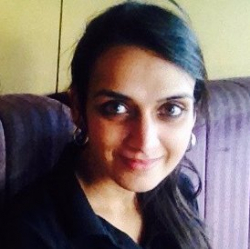 Latest posts by Revathi Karthik
(see all)