Looking to improve the open rate of your email campaigns?
Subject lines are as important as anything here, as 33% of email recipients open messages based on them alone. Attention-grabbing, engaging, and relevant subject lines can do wonders for your email marketing: increase open rates, click-through rates, and drive traffic and conversions.
In this article, we're going to be sharing tips and examples of such subject lines. If you're someone who's looking to improve the performance of eCommerce email campaigns, you'll know how to make more effective subject lines.
We will focus on these points:
Best practices of ecommerce email subject lines
Examples of engaging email subject lines for ecommerce
Sounds good? Let's begin.
9 Best Practices of Ecommerce Email Subject Lines
There are as many ways to write email subject lines as stars in the Milky Way. Since we have numerous types of emails, writing subject lines according to one template isn't reasonable. Yet, there are some features that great eCommerce email subject lines share.
These features show us the best practices for engaging shoppers and turn them into repeat customers. Let's go over these practices now—take a note, as you'll see how brands follow them later, in the examples section.
Best practices for writing subject lines:
Personalize
Subject lines containing the name of the recipient can increase the open rate by as much as 20%. That's why Shopify email marketing apps include personalization features to allow adding names.
Use humor
This practice is appropriate in case you're sure that the audience will appreciate some humor. While it doesn't mean you should make every subject line funny, this practice can increase open rates in many cases
Add numbers
They are a good way to save space and make the message more specific. For example, the subject line "Shop 1,000 products with 50% off" might sound more engaging than "Massive sale for thousands of products" to many recipients.
Prioritize clarity
Be clear about the content of the email. For example, instead of "Want to buy at lower prices?" write "Sale: up to 60% off." Being more specific increases clarity and helps recipients understand the purpose of the message.
Add a call to action
Many effective email subject lines include statements that encourage recipients to open the messages. Although it's kind of obvious, even a simple call to action like "Open!" could be enough to motivate if placed appropriately
Create a sense of urgency
This marketing tactic helps increase open rates by having recipients feel that they might miss a good deal. Promoting a sense of urgency is simple: add info about your deals expiring by a specific deadline, e.g. "24-hour sale."
Lose spam-triggering words
"Buy now," "You won," "Upgrade," "Confirm," (unless it's an order confirmation email) and other words and phrases often make recipients mark emails as spam. That's why avoiding such salesy and pushy words instead of more customer-focused ones is a great strategy.
Write no more than 90 characters
Going above this limit results in subject lines being cut off. Since we want our subject lines to be fully displayed even on small mobile screens, writing 90 or fewer characters is the best practice.
Use segmentation to increase the relevance
Customer segmentation helps to define the content and promotional deals that customers might respond to better. Use your email app's segmentation option to divide recipient groups and write relevant subject lines.
This list of the email best practices for eCommerce subject lines is far from being exhaustive. Still, following them will be more than enough to create attention-grabbing and engaging subject lines.
Now, let's see how eCommerce businesses are using these practices.
Examples of Ecommerce Subject Lines
Let's go over some great email subject lines from established eCommerce brands. We'll talk about the best practices followed by each example and give you some more useful writing tips.
1. LAST CHANCE | 15% off sitewide
From: Sodashi
Sodashi, a natural skincare brand, uses this subject line to let recipients know about the website sale that ends the same day.
Author's screenshot
What's great about this example is that it's simple, short, and to the point. Anybody reading this subject line can make good guesses about its content, which means that it's done its job.
Note that the first part is written in all caps, which is a practice that needs to be used rarely. In this case, however, it works, as the brand is trying to give the final reminder about a great sale that's about to end. That's why many online stores—especially print on demand apps to sell—use uppercase to engage more potential customers.
Another good thing about this subject line is that Sodashi decided to lose the word "sale." The line is pretty clear, so there was no need to add one more word. That's a great example of focusing clarity and conciseness in eCommerce subject lines.
2. $70 off exclusive red wines? Yes please.
From: Bright Cellars
This subject line advertises the latest promotional deal from Bright Cellars, a wine company. It's another example of how a brand makes the line super clear without actually telling that they're having a sale.
Author's screenshot
Instead of the traditional way to announce that sale, Bright Cellars tried to approach the situation from the viewpoint of their customers. That's why they made the subject line sound like a question that a customer could have.
Also, note that the subject line uses details. The price ($70 off) and the products (the red wine) are mentioned, which makes the content super informative for potential customers. Anybody scrolling down their email inbox would get the idea without even opening the message.
3. 👀 Don't wait. You'll miss up to $500 off!
From: Leesa
Leesa, the seller of mattresses, uses this email subject line to encourage taking advantage of the July the 4th sale. Instead of writing a generic line like "July 4th Sale," the brand is trying to use FOMO (fear of missing out) to engage customers.
Author's screenshot
Accordingly, customers can lose an opportunity to buy a mattress and save up to $500 if they don't buy on that day. This is a pretty reasonable deal, especially for those dreaming about getting a new mattress.
Note that this example of a subject line also has a call to action: "Don't wait." It's a good idea to encourage opening the email, and the discount supports it even further. Even a simple "Check out now" can be a call to action, so consider adding some in your emails, too.
4. JUST LAUNCHED: (2) New Flavors 😋
From: Wandering Bear Coffee
This subject line is used by Wandering Bear Coffee, a coffee seller, to announce the arrival of two new products. The email is intended for coffee lovers, so this news should definitely get the attention of many of the brand's subscribers.
Author's screenshot
As with many other examples of subject lines we've seen here, there are two parts to this one. The first part is the announcement, which tries to attract our attention with the words written in uppercase. The second one is the news—note how the brand is using "flavors" instead of something generic like "products."
The emoji, in the end, might also help this email stand out in an inbox. Perhaps, Wandering Bear Coffee discovered that its email subscribers respond well to those, so the brand adds them for a little creativity.
5. Your Favorite Colors Are Back. But Not For Long….
From: Allbirds
This email subject line from Allbirds, a shoe seller, demonstrates how well the brand knows its customers. Its purpose is to let the email list know that the shoes they were browsing earlier are back in stock, in the exact colors they wanted.
That's why the email opens with Déjà Shoe, a creative referral to the previous "meeting" the recipient had with the products.
Author's screenshot
What's great about this email subject line is that it has both an announcement and a FOMO-inducing sentence. First, the recipient learns that something they liked is back, which can be intriguing, considering that the line doesn't specify which items it refers to. This part is also an example of how brands use personalization to improve email marketing results.
The second part tries to create FOMO by saying that the products might sell out soon. This claim might persuade many recipients to check out the message, even if they're not ready to buy right away.
Ecommerce Email Subject Lines: Summary
Here you go, the best practices and examples of eCommerce email subject lines. If you're having a hard time getting your emails opened, consider using these tips. They might work very well for you because they are customer-oriented and make emails more eye-catching.
So, try using these, do some experimenting, and see what works for you best. You might achieve some impressive open rates soon—but only if email content matches those great subject lines. Good luck!
This is a guest blog contributed by Firepush. Firepush is an all-in-one remarketing app covering three channels: email, SMS, and push notifications. Their goal is to help Shopify merchants build lists of subscribers and speed up growth through automated campaigns.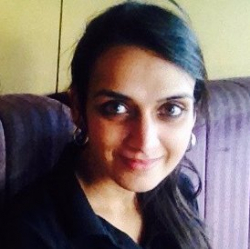 Latest posts by Revathi Karthik
(see all)