Clicking the "Buy" button surely gives a thrill to e-commerce customers, despite the checkout process; several trust badges, and the uncertainty of the Internet crashing at crucial times.
Often there are mixed feelings for some customers after an order. Some may feel post-purchase excitement, and others may feel uneasiness. This is where an order confirmation email plays its role.
In this article we discuss the following topics in detail:
Defining an Order Confirmation Email
The Main Elements of Order Confirmation Emails
5 order confirmation email templates that we are crushing on
Studies show that order confirmation emails generate the most open and click-through rates for e-commerce.
Here are some statistics:
Transactional emails have eight times more open rates than ongoing promotional emails.
Order confirmation emails have as high as 70 percent open rate, an average click rate of 17 percent, and a 3.77 percent average order rate.
All this data shows that the potential of order confirmations is immense. It requires carefully thought-out strategies for e-commerce companies to tap into these potentials.
While optimizing their email marketing, often many companies tend to ignore order confirmation emails, the ones that customers expect and wait.
In this post, we have delved into the significance of order confirmation emails and listed five steal-worthy email templates.
Defining an Order Confirmation Email
Order confirmation emails carry crucial transaction details, such as items purchased, the amount paid, delivery address, and others. However, with the right strategy, an order confirmation email is more valuable than just a receipt.
Such emails are the first step towards turning one-time buyers into repeat customers, and those customers into brand advocates.
The following couple of statistics highlights the significance of order confirmation emails from customers' point-of-view:
On average, customers spend 14 seconds going through order confirmation emails.
As much as 64 percent of recipients perceive confirmation emails as the most valuable among other emails.
A quality order confirmation email captures the buyer's thrill, removes confusion, and paves the way for a long-term association with your customers.
The Main Elements of Order Confirmation Emails
The main elements of order confirmation emails are below:
Confirmation on placing an order.
The price paid for the product.
The estimated delivery time.
Customer's address to ship the package.
However, the elements mentioned are mere foundations. The real power is in the detail.
Examples of those details are below:
A strong thank-you message at the beginning of the email.
A limited-time discount offer to encourage the next purchase.
A list of products for cross-selling and upselling.
Attaching various promotions: loyalty program, partner program, mobile app, etc.
An invitation to join the social media page.
Requesting for a review.
Generally, e-commerce marketers include these elements in their promotional emails. However, if you can hit the sweet spot between essential and engaging information, you can crack the success code.
5 order confirmation email templates that we are crushing on
Template 1- The Plain Jane Email:
This content is direct and does nothing to nudge the customer to act. It simply informs the customer of the order-purchase status along with the details of the order. Depending on your target audience, this is a great start to branded order-confirmation emails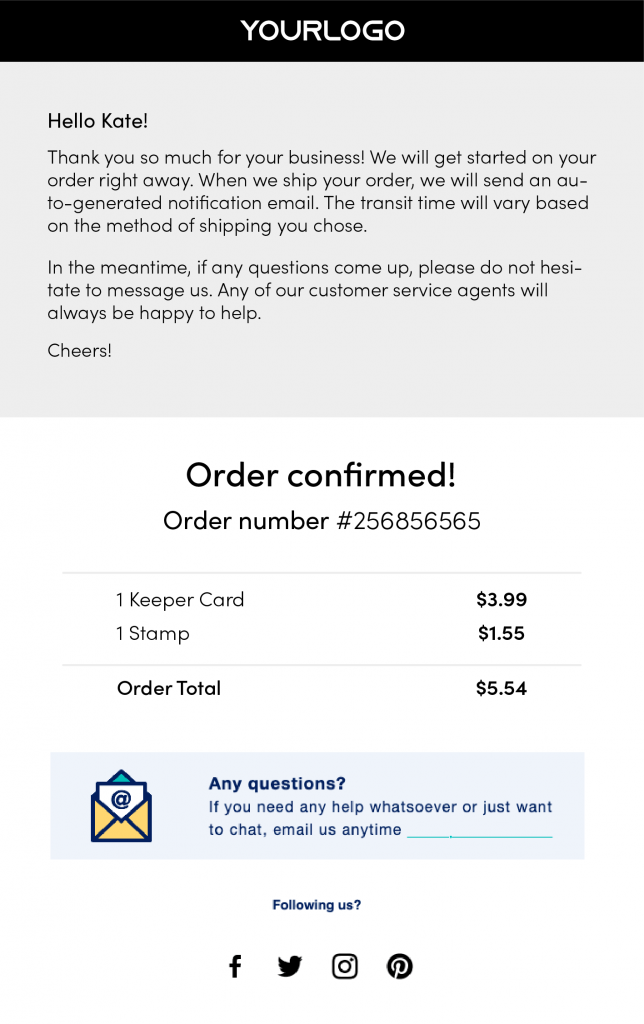 Template 2: "You're awesome! Let's connect" Email
Order confirmation email is the first time you are reaching out to your customer after their purchase. So why not extend an invitation to connect? This email subtly compliments the shoppers' taste. After which the copy nudges the shopper to join the tribe.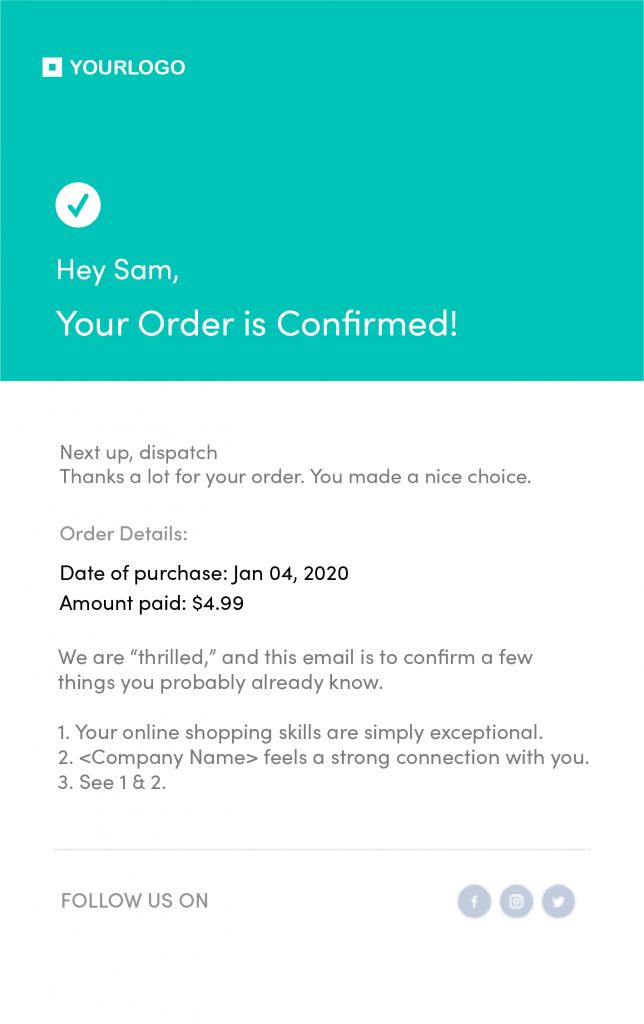 Template 3: "Eyes on the prize" Email
This email taps into the anxiety shoppers frequently fee once the order is placed. The content is focused on assuring the order-fulfillment status along with a link to track the order. If your customer support is flooded with "Where is my order calls/tickets?", this should be your go-to email.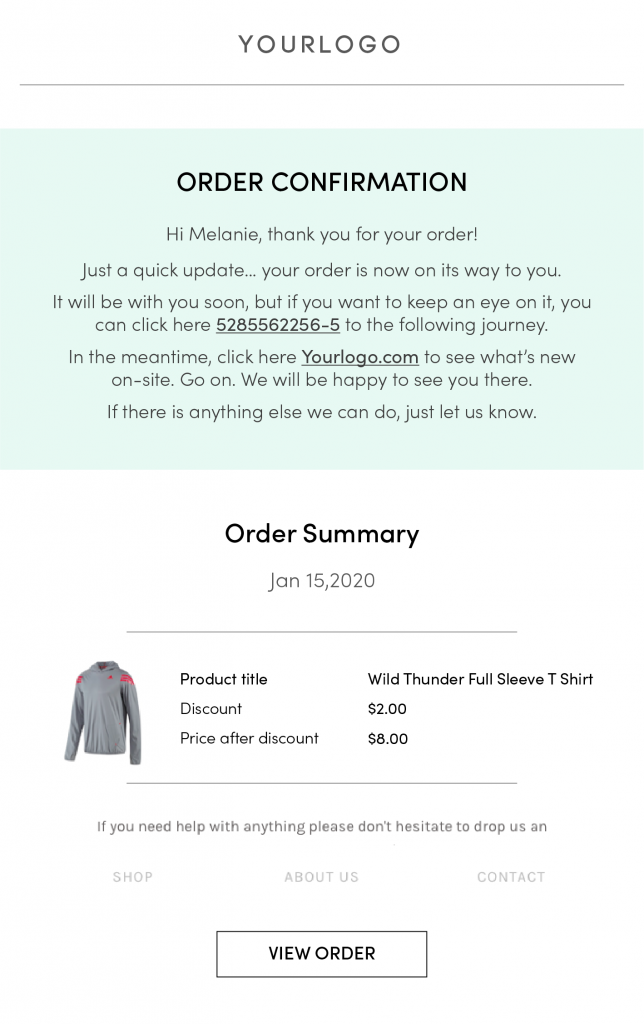 Template 4: "Refer! Pretty Please" Email
Step aside influencers, customers incoming! Customers can be your biggest brand advocate. And the way to your customer's heart ( or network) is referral discounts. This email plays into nudges your customer to spread the word about your brand. Cleverly this email entices the shoppers to spill their beauty secrets.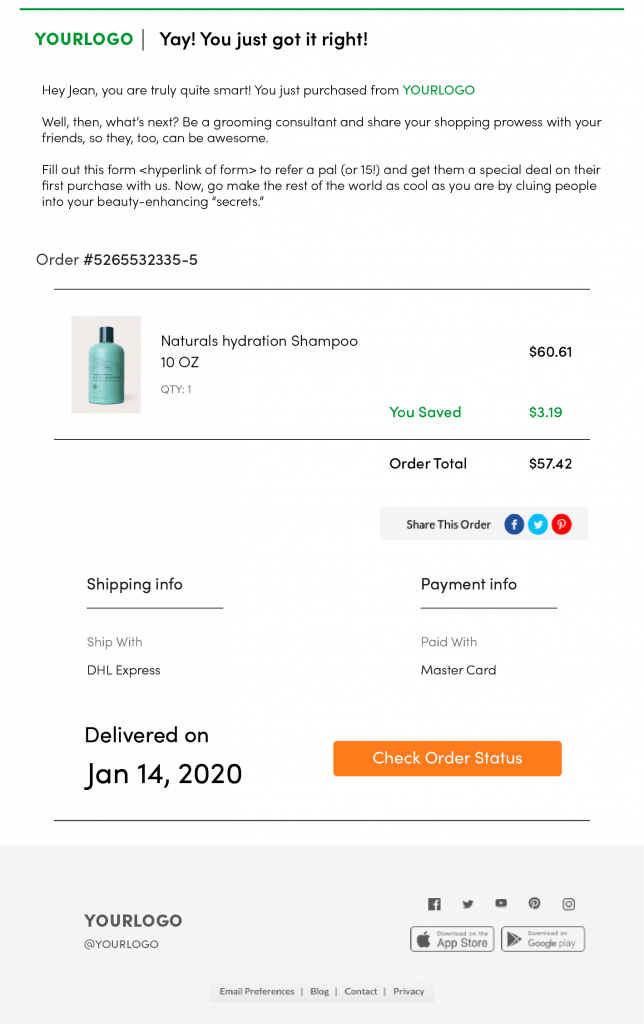 Template 4: "Let's take it from the top" Email
This email combines various elements to serve the best to the shoppers.
Where is my order? Check
Order/tracking information? Check
Building trust? Check
Reassuring the purchasing decision? Check
Including social media handles? Check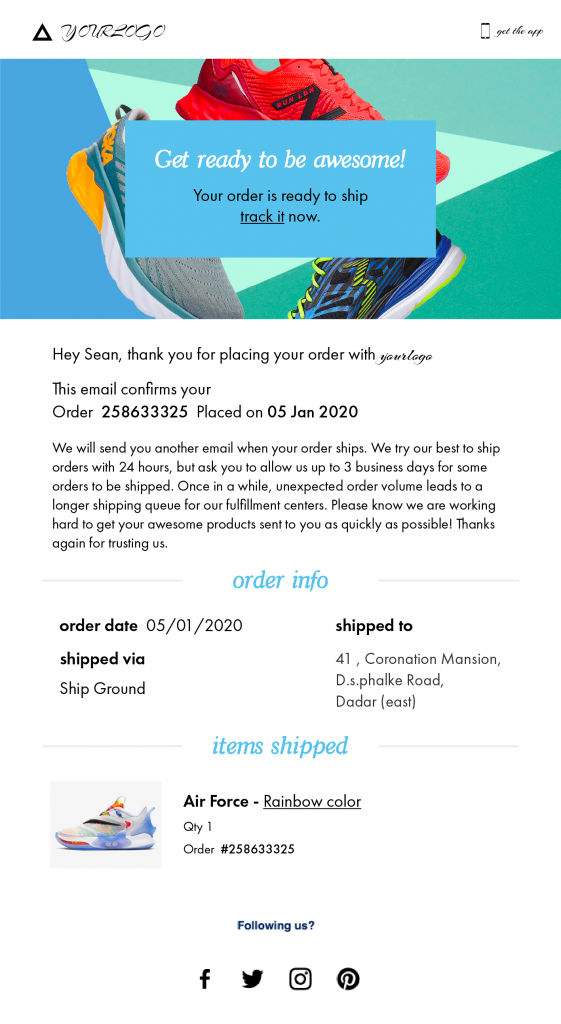 These templates mirror nearly everything – they are simple, funny, often quirky, and clever. Most importantly, they can calm the nerves of customers about receiving their orders.
Besides, you can also encourage your customers to share your company's product images when their order finally arrives. Also, ask for feedback, reviews, and be part of your social media page.
Such efforts on community engagement will result in genuine and engaging content.
Track FedEx, UPS or USPS orders in real-time using ShippingChimp's real-time tracker.
Closing Words
It is crucial to keep in mind that an order confirmation email should talk to your customers carrying the same brand voice as other forms of communication. It should be well-optimized and provide a smooth shopping experience. ShippingChimp allows eCommerce businesses to curate a branded email notification so as to build a long-lasting connection with their customers.
The order confirmation process has a crucial role in the overall shopping experience for customers. You can do interesting experiments in your emails by modifying various promotional elements, and get excellent results. In fact, these emails generate four times more orders than promotional newsletters.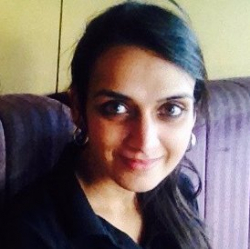 Latest posts by Revathi Karthik
(see all)