As an eCommerce marketer, you wage an uphill battle every day to drive new customers to your website. So much so that you lose track of the long term goals. New customers are at the forefront of many small businesses where they focus on the acquisition rate and transactional shop term relationships.
But building long term relationships has a much grander impact.
In this article we are covering the following topics:
Why must brands prioritize customer retention?
How do you build your brand advocates? 
Make your top paying customers feel special with loyalty programs
Pay attention to shipping cost, speed, and on-time delivery
Engage with customers through post-purchase communication
Broadcast your vision on social media
Simplify returns process and lost or damage management
Why must brands prioritise customer retention?
A one-time shopping experience can be achieved by PPC advertising, which is more transactional in nature. Increasing your customer base is the fastest way to grow your business. But it costs 5 times to acquire a new customer than to retain an existing one. A study from Forbes has shown that when a business invests more in retention than acquisition, it looks at a higher year-on-year growth in the market share.
Customer loyalty is hard, but it has a greater payoff. It also is a sign of how reliable your business is. A proper brand strategy needs to be embedded in your marketing to gain visibility. Your brand advocates will continue to love and support your brand as you grow and will also promote your brand to prospects.
Brand advocates spend twice more than the average consumer on their favorite brand. Your customers want authentic interactions with your brand.
Customers value the opinions of real people more than celebrity endorsements. Advocacy is all about harnessing the goodwill, Advocates can be incentivized but their main motivation is the connection they feel towards your brand.
For example, Ikea with their #JoyOfStorage campaign invited people to post pictures of Ikea products in their home. This user-generated content turned into a small advertising campaign and made it fun for the customers while simultaneously making them feel valued.
An advocacy program, without a doubt, will be beneficial to your brand.
How do you build your brand advocates?
Make your top paying customers feel special with loyalty programs
Loyalty programs have been around for a long time, they are usually to inspire a return visit. Inspiring loyalty requires a different approach than collecting points or discount codes. It can be an enriching experience through engaging content, meaningful interactions, and top-notch support. About 3/4th of loyalty programs fail within their two years after they're launched. Since it a very lucrative segment, the loyalists have high expectations and they want to be known for their contribution to the brand. So, there must be a highly personalized data-driven loyalty program in place.
Pay attention to Shipping cost, speed, and on-time delivery
Providing the best customer service to your customer helps build loyalty, drive repeat purchases, and refer your business to their friends. It can lower your acquisition costs too. Multiple touchpoints can factor into great customer experience, one of which is the Order Fulfilment process. With a streamlined fulfillment process, you can ensure the customers are getting their products on time. 53% of consumers say they've abandoned an online purchase because of slow delivery times.
Shipping speed is a key factor in a customer's decision to shop with an eCommerce brand. 86% of the customers are willing to pay for a better experience. Optimizing shipping speed and cost is important in improving the customer experience
Engage with customers through Post-purchase communication
Most marketers focus on cart abandonment rates but after the customer buys from you, they tend to skip parts of the sales funnel when they come back to your website. Since you already have the data about them, it is perfect to develop a connection with them. Focussing on the post-purchase stage can help with retention, increase revenue, improve user behavior, and thereby, in the development of more advocates. There are several strategies to be implemented in a post-purchase program. Read all about it in our blog here.
Broadcast your vision on Social media
Your advocates can act as your cheerleaders to promote you through their social media. By doing so, it will help you extend your reach and have greater brand equity. This is an extension of word of mouth marketing. Research has shown that 9 out of 10 customers trust the recommendations from friends and family.
Peer-to-peer recommendations are one of the most effective tools in the digital age when compared to influencer programs. Letting some of your best advocates take over your social media for a while, like posting user-generated content and getting your employees involved have also been very effective in the past.
Simplify returns process and lost or damage management
Many of the innovative businesses have a customer-centric return policy in place. It is important for a first-time customer to check the return and exchange policy before clicking the buy button. Brands advertise free and easy returns to increase conversion rates. Although a return policy is expensive to implement in the first purchase, it will give the customer a better experience and will drive up the retention rates, and improve the long term relationship.
Having an air-tight return policy by being explicit and being clear and transparent about it will improve customer interaction and will avoid fraudulent claims. Read more about how to write a good return policy here.
Final Thoughts
When you treat customers like a transaction, your relationship with them will also remain transactional. Each purchase is an opportunity to provide long term value to your customers. Understanding their needs and solving their pain points will make the customer want to stay loyal to you. By following some of the tactics mentioned above you can grow advocates who will champion your brand.
ShippingChimp' AI-powered post-purchase technology transforms your last-mile delivery events into a memorable customer experience effortlessly. Unleash the power of personalization and customer delivery satisfaction as you scale your eCommerce business with ShippingChimp.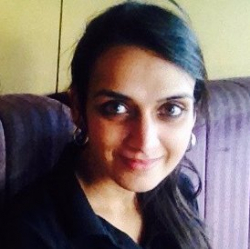 Latest posts by Revathi Karthik
(see all)