Except for raging public health threats and health concerns, brands across the globe are worried about the numerous ways coronavirus will impact eCommerce as a whole.
B2B, B2C, eCommerce, and brick and mortar brands alike are all bracing for the impact that the coronavirus will have on their business.
However, there are many eCommerce brands that are absolutely crushing it with their top-notch marketing strategies even during the ongoing crisis.
Nike is definitely striking the right tone with its response to COVID-19 — creating a new campaign that highlights its brand purpose which is inspiring people through the power of sports. Nike has managed to successfully create a campaign that aims to unite us in the new normal.
The "Play for the world" campaign, created by Wieden + Kennedy reinforced the message that we should all do our bit for the world by staying inside. Nike's 'Living Room Cup' — a digital workout series where users can take part in the challenges set by the athletes at home is another such initiative . Nike has also been encouraging users to exercise at home by streaming free workout sessions on YouTube hosted by a Nike Master Trainer.
Loreal has been early adopters of advanced technology — Augmented or VR. Loreal has a virtual make up trial technology called ModiFace which allows shoppers to try on makeup from their mobile phones without having to go to stores. This trend fits in perfectly with the current sentiment and a society that is not too keen on physical touch.
In the wake of the crisis , Loreal have formed a high-level global crisis committee that is responsible for the formulation of the coronavirus response strategy.
The pandemic has definitely triggered and provided the impetus for overt familiarity with digital as a medium and eCommerce as a channel. Loreal thus is planning to leverage the huge possibility of penetration that leads to growth. They are also giving consumers the opportunity to consult their hair color experts before purchasing.
Chipotle 's Brian Niccol came on board as the CEO. Since then the chain has been very keen on ramping up its digital prowess. This is a fortuitous effort in retrospect. As the ongoing crisis is forcing businesses to shift to a digitally-enabled off-premise channel.
Digital ordering, delivery, and drive-through are table stakes in this landscape, and Chipotle has mastered all these channels. The company has implemented installment of pickup shelves which allow customers to pick up their orders contact-free. The chain also has comprehensive food safety protocols in place — including the creation of an independent Food Safety Advisory Council .
It has trained nurses available to evaluate employees and added wellness checks before every shift.
The brand has seen at least a 500% increase in demand during the ongoing pandemic with employees working around the clock, barely fitting in a meal or two. It's definitely been a very busy day at the bleach and disinfecting wipe maker.. Clorox has however endured through insane levels of demand. Factories are cranking at full speed and Clorox is rapidly investing in new capacity. They have increased their production by simplifying their lineup which permits their lines to run faster, turning out 40% more products during the last quarter.
When looking at only Clorox's cleaning division which accounts for disinfectant wipes and bleaches the sales growth for the last quarter at 32%. Beyond this, there is also broad-based growth across four segments. The company has been selling out more products in a week due to surges in demand more than it used to in a month.
Peleton, an at-home high tech fitness pioneer amidst the ongoing crisis is experiencing a radical boom. Subscribers of the app are increasing and the globally connected fitness subscriber base is seeing significant growth which was aided by increased demand for their products. Peleton bikes have a built-in WiFi-enabled screen that live-streams workouts with on-demand popular instructors.
They reported a 66% increase in sales and ended the quarter with over 866,100 fitness subscribers in total (people who have purchased a treadmill or a bike). Social distancing norms will probably keep gym and fitness enthusiasts at home for a long time. Peleton is well-positioned to deal with any and every curveball as consumers will continue to look for safer in-house alternative ways to stay fit and healthy.
The Way Forward
Clearly not all eCommerce companies are reeling from the disastrous outbreak. Some are seeing their products sell out faster in the last few months than in a whole quarter. Marketers definitely need a compassionate, considerate playbook. At all cost must steer clear of aggressive messaging — the buy now call to action narrative which will only serve to alienate your consumers.
Consumers want to see brands being more considerate with human-centric messages and purpose-driven actions. The momentum of rampant digital adoption among consumers is unlikely to reverse. Even more reasons for marketers to adopt empathy-based branding to meet consumer expectations in the new environment — the new normal.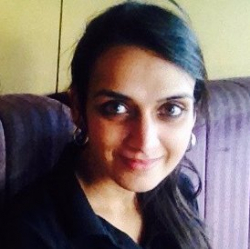 Latest posts by Revathi Karthik
(see all)