Are you an eCommerce business owner? Remember that for any eCommerce store, focusing on the physical aspects is very important. That's the only way to build trust for your target audiences. And shipping for online retailers is that trust factor.
Now, we know that e-retailers already have a lot on their plate. They can hardly take charge of shipping. And when you're a newbie, this can become even more complicated. So, what you need is to select an eCommerce shipping provider that is trustworthy, affordable, and suitable for a long-term collaboration.
But, the question is how to choose the best shipping carrier for your store? Don't worry! We're here with a detailed guide.
So, let's get started.
4 Best Shipping Carriers for Online Businesses
Here are some of the most trusted global shipping carriers that you can consider collaborating with for your online business:
FedEx is one of the best shipping carriers for online businesses. They have a strong delivery network with operations in 220 countries worldwide. They ship 12 million packages on a daily basis across various national and international locations. The best thing about FedEx is their one-day delivery service. But there are additional charges to avail of this service. Also, note that FedEx charges your packages based on their weight (dimensional or actual).
One of the best shipping options for online stores is USPS. This shipping carrier has a strong network across the US and 189 other countries. Hence, be it domestic or international shipping, USPS has got your back. Small businesses can particularly find this shipping carrier useful because it is cheap and offers various postage discounts. You can opt for this shipping carrier if minimizing shipping costs without compromising on shipping experience is your primary expectation.
If you're looking for an affordable shipping carrier for your online store, DHL can be a good choice. But the deal with DHL is that it doesn't offer domestic shipping within the US.
Do your shipping requirements involve delivering heavier packages? Then UPS can be a good option. This brand is particularly known for charging competitive prices on shipping packages heavier than 150 pounds. In fact, shipping small items through UPS may not be the best option. Since they're mostly into delivering large packages, the chances of cruising small packages are there.
5 Key Factors to Consider before Selecting a Shipping Carrier
Shipping plays a major role in your eCommerce business. Make sure that you perform a detailed evaluation before freezing on a particular shipping carrier. Here're some key aspects that you should take into consideration:
1. Price
Price has to be the number one determining factor when you're collaborating with a supplier. You should ensure that the eCommerce shipping rates for a carrier are within your budget. Now, most shipping carriers form their pricing strategies based on the following factors:
The speed of delivery
Size or weight of your shipment packages
Location (national or international)
Naturally, if you're trying to deliver a heavy shipment package overnight to an international location, the shipping charges are going to be very high. Then again, if your customers are okay with paying shipping charges, you can cover some percentage of costs.
So, to get a clearer picture of this, you need to find the answers to the following questions:
Are your customers willing to pay shipping charges on each ordered item?
Does the shipping carrier charge additional fuel charges?
Is your business model flexible enough to associate with an expensive shipping brand if you're a new eCommerce store?
Find out the answers to these questions and then negotiate with your suppliers about the price factor.
2. Expected delivery time
After price, the next thing you should look for in a delivery carrier is the expected delivery time. Honestly, delivery time is related to the destination. Say you engage in a monthly retainer model with a shipping carrier where shipping takes place following a predictable routine.
In that case, you don't have to take the pressure of scheduling shipping in advance. Since you follow the same shipping strategy, you can go with the just-in-time approach.
But, what if you're competing with the likes of Amazon? Amazon has its own shipping service and it follows a prompt shipping process. So, to keep up with an eCommerce giant like Amazon, you need to go for the speedier delivery option.
3. Tracking
Customers expect live tracking for their orders. They want to get real-time visibility on the movement of a shipment. In fact, for an eCommerce store too, real-time tracking is imperative. If you don't get notification on the movement of your shipment, how can you plan your actions?
If your shipping carrier doesn't offer the live tracking feature, you can always use ShippingChimp. Also, with ShippingChimp you can create a branded tracking page for your eCommerce store where your customers can catch all the latest updates on the movement of the package. It can keep you informed about any potential shipping delays so that you can plan accordingly and communicate the same with your customers.
4. Destinations
The destination is another decision-making factor when you're planning to select the best shipping carrier. For example, if you're shipping to both domestic and international customers, you have to select a carrier that supports both types of deliveries.
Find answers to these questions to make any decision:
Does the shipping carrier deliver to your target locations?
Are they equally speedy for both national and international shipping?
Do they charge additional fees based on destinations?
Don't hesitate to ask these questions to a shipping carrier before making any final decisions.
5. Product types
The type of product you deliver can also influence your decision to a large extent. Different carriers have their individual size and weight restrictions. So, make sure that your needs match their services. Sometimes country-specific restrictions can also influence a shipping carrier's ability to deliver products. So, collect as much information about this as possible.
Are you looking for a high-performance tool that eases the shipping experience for your customers? You should know about ShippingChimp. This cutting edge tool can help you with:
Live tracking of shipments
Instant delivery notifications
A personalized tracking page aligned with your brand
A powerful return center to convert returns into repurchase
Want to explore further? Start your Free Trial today!
Shipping Carrier FAQs
What's the Difference Between a Shipping Courier and a Shipping Carrier?
A shipping courier delivers packages directly to the customer/receiver. A shipping carrier on the other hand uses different logistic channels like air, railways, etc. to complete a delivery.
What is the difference between a shipping carrier and a shipping line?
A shipping line company carries the shipping containers and cargo from load port to discharge port. Alternatively, a shipping carrier uses various logistic channels like air, railways, etc. to complete delivery for the end-user.
What is a Shipping Carrier?
A shipping carrier picks up packages from the store location and drops off those packages to the delivery location.
What is the difference between a shipper and a carrier?
An individual who is the owner of a particular commodity is the shipper. On the other hand, a carrier is someone who delivers goods from the store to customers and takes responsibility for any loss or damage to the product.
What is the difference between a private carrier and a common carrier?
A common carrier is anyone who is ready to deliver goods and services to a particular location based on agreed-upon charges. Alternatively, private carriers don't work with anyone and everyone. They only serve the parent companies.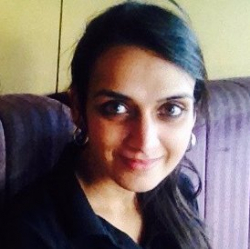 Latest posts by Revathi Karthik
(see all)