Finding the best-discounted shipping rates for your e-commerce can give you a huge relaxation in managing costs. Many courier services offer discounted shipping services. You just have to know how to look for it.  Shipping costs can make up a large part of your e-commerce delivery costs if you do not know the proper strategies and ways to find cost-effective shipping ways.
Top couriers like Canada Post, FedEx, UPS have their discounting policies. If you think that you need to ship in large volumes to get a discount, you have a misconception. In this article, we will learn how to negotiate on shipping costs and get discounted rates in each of the mentioned couriers, even if you don't ship in bulk.
Tips To Negotiate with Canada Post, FedEx & UPS Shipping
High shipping rates can adversely affect the profit margin of your business. It is only natural to look for ways you can cut costs. Shipping rates keep changing throughout the year, the uncertain price hikes and surcharges is not less than a nightmare for merchants. 
To keep up with the uncertain changes, you must find ways to minimise shipping costs. One of the efficient ways of saving to a great extent can be through negotiation with the courier services. Let us learn how you can do it.
Be aware of market volatility and surcharges
Shipping rates always seem to be changing for some reason. Have you ever wondered why? Well, it depends on seasons and changing demands. Shipping rates are usually high during peak or high demand seasons which are usually during festive or end-of-sale seasons.
You have to be aware and do your calculations before you can start negotiating and see if they are charging too high and including surcharges that do not apply to you. All courier companies charge differently for surcharges. You have to discuss their applicability on your shipments.
Understand and analyse the market before signing a deal
All the courier companies will offer you multiple quotations mentioning the pricing details. Don't make the decision in a hurry. Compare and analyse each proposal closely to understand its impact on your business. Try to compare all the aspects like annual savings, expenses etc to reach a decision
Understanding the market will allow you to examine what shipping negotiation rate you should enter. These can be long-term rate, short-term rate, capped system rate, etc.
Be wary of the Dimensional weight pricing
Most couriers charge on the weight of the dimension of the parcel. The more your dimension is, the more the charges will be. Carrier companies want to fit as many parcels as they can in the cargo vessels, so if your box is large, they will charge you extra.
However, the exact method of calculating these charges is not defined well by the companies, they use their formula. So, while checkout, if yotry to negotiate for a lower price u find the rates are unusually high.
Read and understand the terms of sale carefully
You cannot miss reading the terms of sale, as it contains all the vital factors stating your shipment policy. Understanding the terms of sale carefully will help you make a fully informed decision.
The shipping process has to go through a lot of steps that involve many costs. If you are unaware of the various costs in the chain, you may not put your points forward on the negotiation table. Some companies may charge you hidden costs and surcharges that do not apply to you, being fully aware of the costing policy, you can negotiate your rates properly.
Types of Discounts Available with Canada Post, FedEx and UPS
All courier companies have their own set of discounting policies. Let us learn about the discounts available with 3 of the top carrier services in Canada-
Canada Post
Canada Post is one of the most trusted and reliable courier services in Canada. They offer some of the most affordable rates for shipping. Canada Post has special policies and offers for small businesses that you can avail of by creating an account with the Canada Post Solutions for Small business here.
By registering in the Solutions for Small Business, you can save on shipping. You will be assigned a 1-4 savings level that will grow with your business. The more you ship and the Canada post, the more discounted your rates will be. The higher you go up on the level, the higher discount you receive.
FedEx
FedEx is another popular courier service in Canada. By enrolling in the ShipStation user program in FedEx Canada Program, you can save up to 45% in shipments and 40% in residential delivery surcharges.
All you have to do is visit their site and create an account for enrollment here. To register for the ShipStation user program sign up here.
UPS
You can get your hands on some attractive discounts by simply creating a user account on UPS. You can get up to 50% off on ground shipments, 66% off on 2nd day Air and avoid certain surchargers just by signing up. You can create your free account here.
We have mentioned surcharges quite a few times here, but what are they exactly? If you are a new business, you must be totally confused with the term. Don't worry, we are here to break it down to you in a simple way.
Surcharges are extra costs that increase the base cost of your shipping rates. They are also referred to as handling fees or services fees. These are some of the extra costs you incur while your shipment is in transit. These charges may not always be determined exactly and can be uncertain. Let us learn about the different types of surcharges below-
Fuel Surcharges
Fuel rates are uncertain and always rising. Shippers calculate these costs beforehand to be prepared for any uncertain price hikes. The calculation is done based on the current market price. These kinds of surcharges can significantly impact your shipping costs.
Residential Surcharges
Residential surcharges are applied if the delivery is made to the receiver's residence or any business that operates outside of the home. There are certain courier services like FedEx that offers minimum surcharges rates. You can try comparing different courier options to reach a decision.
Delivery area surcharges
If the delivery destination is outside the specified range of delivery, then this type of surcharge will occur. Suppose the delivery location is settled in a rural area, then you have to pay a little extra for the distance covered.
Direct signature surcharges
When an item is delivered, receivers must put their signatures on the delivery form. A charge is applied for the necessary task of obtaining signatures.
Weekly service surcharges
These surcharges are applied to shippers who regularly use the carrier services to schedule pickups. These are some of the few but most important surcharges that carrier services apply while calculating the final cost.
Be mindful when they are doing the calculations and discuss the possibilities of cost reduction. Some of the surcharges might not even apply to you, so it is necessary to discuss thoroughly and negotiate your prices.
Final Words
Managing the shipping activities of your business can be a stressful job, we understand. It is the most crucial part of your e-commerce activities, so you have to make careful calculations and indulge in strategies that can help you lower your costs to a significant extent.
Before making your final decision, take your time to understand and compare different carrier options and the impact they will have on your business. In this article, we tried to put forward some important tips and strategies for price negotiations, hope it helped!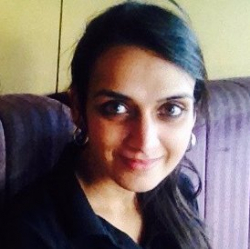 Latest posts by Revathi Karthik
(see all)