The eCommerce industry has grown at a rapid pace since the COVID-19 pandemic wreaked havoc in 2020.
A report by Statista shows that more than 263 million consumers in the US shop online, accounting for nearly 80 percent of the population. This figure is estimated to reach 291.2 million by 2025.
The revenue from eCommerce in the US was $431.6 billion in 2020, and will likely reach $563.4 billion by 2025.
Due to increased online shopping, there are high package volumes and more deliveries. Unfortunately, more deliveries, along with increased pressure on the supply chain lead to a high number of lost, damaged, or stolen packages.
In this post, we will discuss the ways brands can deal with lost or damaged packages.
How Do Products Get Damaged in the First Place?
While transporting ordered items, eCommerce shipments move across various state borders for domestic shipping and fly around for international shipping. When covering such a long distance, there is always a risk of items getting damaged along the journey.
The possibility of loss or damage goes up in longer routes and for the ones that need more handling to reach their intended destination. Despite all the efforts by carriers to minimize damages, wear and tear may still happen.
Instances of lost, damaged, or stolen packages are pain areas for both retailers and customers. From customers' point of view, it leads to dissatisfaction and delays. For retailers, such instances cause financial loss and pose more logistical challenges.
If your customers are complaining about receiving damaged items and returning them, you need to find out the reason behind it. By preventing the cases of lost or damaged packages, you can reduce the number of returns and refunds.
Here are some of the key reasons why your customers are returning damaged items:
The packaging of the items is not robust: To lower costs, shippers often use old packing boxes or fewer packing layers. It could cost you less, but eventually, your items do not have enough protection during the shipment and can get damaged easily.
Item mishandling by carrier: Even if you choose a well-known shipping carrier, packages can get damaged due to poor handling. Carriers have to deal with plenty of packages every day, and their staff is not always careful. For example, if you are sending some fragile items, mishandling them or putting them under heavier packages can break those.
Poor warehouse condition: Poor warehouse condition may also be a reason for loss or damaged packages. For example, the temperature in the warehouse may not be right, or it may have low-security measures, or the warehouse location easily gets flooded. All these reasons mean your shipment will always have the risk of getting damaged.
Unfavorable weather: Adverse weather conditions can also cause damage to your shipment before they reach your customers. Hailstorms, heavy rain, flood, snow, or extremely humid conditions can damage the packages and leave your items at the risk of damage.
Poor roads: Usually, the last mile of a package delivery happens by road, and poor road conditions can be damaging to your shipment as they get thrown around in the truck.
Why You Should Avoid Damaged Product Returns
Receiving damaged or broken items are likely to hurt your business. You should watch out for a few key things:
Wastage of time: If the number of package returns is high, you have to spend a lot of time dealing with those issues. The customer service will be busy on calls to answer customer complaints, and your administration has to spend hours managing tasks regarding the returns.
Increased costs: Returns can cost your retail business significant amounts of money. You either have to replace the damaged items, refund customers, or give them store credit. Additionally, you have to bear the cost of moving the product back to your store.
Unhappy customers: If your customers receive damaged items, it will undoubtedly make them unhappy. If you replace the item, customers have to wait again for the delivery. If customers ask for refunds, it is less likely that they will order again. So, due to damaged goods, you may end up losing your customers.
Your customers may still stick around with your brand if you have a proper damaged product return policy that makes returns easier for customers.
Ways Brands Deal with Lost, Damaged, or Stolen Packages:
Nearly 74 percent of lost or damaged cases happen during the last mile of delivery. The instances of package theft mostly take place when the recipient is away from home. It may not be possible for customers to wait for the package delivery all day, but retailers can help them schedule the delivery to prevent package theft with the updated shipping and delivery notifications.
Here are the ways retail brands can deal with lost, damaged, or stolen packages:
Find out if the sent packages are really lost
If the packages you sent go missing en route to customers and have not reached them even 4 or 5 days after schedule, you can consider those officially missing.
When you think your packages have been lost, wait for a maximum of seven days after the expected delivery date.
There are instances when packages turn up after getting rerouted somewhere else along the way.
On most occasions, the cause is either an incorrect address or bad weather. So, the cases of packages turning up a day or two late are not rare.
Keep in Constant Touch with the Carrier to Resolve the Issue
Whenever a delivery exception occurs, contact your shipping carrier right away to get details about the issue and learn about the latest status of the shipment. Besides, also ask the carrier to solve the problem as soon as possible.
Communicate with customers
After getting an update from the carrier, you need to communicate with customers and let them know about the shipping status. This way, they will feel assured and less anxious. Clear and constant communication with customers during the post-purchase process can minimize customer dissatisfaction.
Accept the Damaged Products
If you accept the damaged products after being returned, you need to properly document everything and file a claim. After that, you are likely to receive compensation.
Various factors can indicate if it was the fault of the original shipper. For example, in the cases such as poor packaging or product got damaged during the carrier was transporting it, they will be held responsible.
It is important to remember that if you use a third-party insurance policy, that policy may include clauses that will invalidate their accountability to pay if you refuse to accept the damaged product. Most insurance policies need you to accept the freight, take clear pictures, or have an inspector verify the damage.
Offer Replacement or Refund for Lost or Damaged Packages
Offering customers exchange or credit instead of returns/refunds will help you identify serial returners. Having an insurance policy will allow you to encourage sales without dealing with the headache of returns.
Set an Appropriate Timeline for Returns
You can limit the number of times customers can exchange a product so that you do not get stuck in a vicious cycle. Setting a specific time frame on returns can help you find out genuine returns from fraud ones. For example, in your return policy, you can specify that customers can return a product within 15 days of the date of purchase.
Document Everything
Once you accept a damaged product, you should document damages or shortages on the proof of delivery (POD) or Bill of Lading (BOL) that the carrier provides.
In case of exceptions, you should note them too. An exception case does not need a claim. However, if no exceptions are there in the BOL or POD, your claim representative will face a tough challenge to collect the claim.
Keep the Product & Packaging
Although it could be a challenge to store the damaged product, you need to do that. Make sure not to throw the product away or store it in some corner and lose it.
Remember that the carrier can rightfully check the damaged product by sending a representative, and they also have the right to salvage the damaged freight. Not allowing them to do so could mean your claim is not fully paid or outright denied.
Prevent More Damage to the Product
Both parties have a responsibility to do their best to mitigate possible damages to freight. However, could be a bit of a legal tussle about how much one party is aware of the product damage.
You should store the product in a safe place and do all you can to prevent any further damage. By minimizing the product handling, you can reduce the chances of more damages to the product.
File the Freight Claim Right Away
After completing the documentation, you need to file your freight claim immediately. According to the Carmack Amendment regarding damaged freight, a shipping carrier within the US has to accept a claim within a month after the initial filing. In the US, a liable carrier will be responsible for the original amount of the lost or damaged freight.
Theft Insurance
Other than loss or damage, stolen packages are another major issue that retailers encounter. Think of insuring the packages for theft and lost deliveries. Retail shipping insurance will cover the cost of replacing and refunding orders due to loss or theft when you submit an approved claim.
Freight Claim Maximum Liability Amounts
In the US, a liable carrier will be responsible for the original amount of the lost or damaged freight.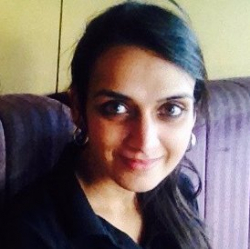 Latest posts by Revathi Karthik
(see all)