How to generate more revenue? That's probably the common question of every eCommerce store owner out there. As of 2021, there are over 20 million eCommerce stores, globally. This also indicates the extent of competition in the eCommerce sector. So, the only way to increase revenue is by applying the right strategies at the right time.
This article is all set to highlight seven most tried and tested ways that can hardly fail to increase eCommerce revenue. Let's begin.
7 Strategies and Tips to Increase Your eCommerce Revenue
Wondering what are the common ways to increase sales revenue? Here are some of the not-so-obvious yet effective strategies that can boost your eCommerce revenue:
1. Identify your market and stick to it 
The first thing every eCommerce store owner must know is that, they cannot sell everything to everyone. So, the very first step to increase eCommerce revenue would be to understand your target market and customers' expectations in this market. Once you find that out, there's no going back.
Now, the question is "How?". Follow the below steps to identify your target market:
Start with a lot of research. You can explore social media, your competitors' websites and any other authentic source to create your target buyers' persona and their expectations.
Are you a beginner and clueless about the starting point? Don't worry. You can start by interacting with your target users on social media. You can even start a survey to find out what your target buyers are missing and where is the gap between their expectations and available solutions.
You can use a free tool called Google Analytics. For beginners, this tool is extremely powerful to identify their target customers. It shows you a detailed overview of who are visiting your eCommerce store, their geolocations, the devices they're using and so on. All these can help you create better buyer persona in the long run.
2. Write killer product descriptions and ace your creatives 
Your product descriptions and creatives should help you boost sales. So, make sure that you take care of both these aspects.
Here are some product description tips to boost online shopping revenue:
Be very clear about target audiences. Remember, you're trying to sell them a product. So, it's better that you understand their pain points.
Stick to the product benefits. That's strictly what your target audiences are trying to find out.
Use a conversational tone. Don't get over the top. You must try to stay as relevant as possible.
Source: BigCommerce
Using high-quality product images is also a must. Remember that 63% of customers believe that product images are more important than product descriptions. So, make sure that you're using high quality images. No matter how good your product descriptions are, you need an image to increase online sales.
3. Make the most of product reviews and ratings 
A great way to increase online sales is by displaying all the product reviews and ratings. So that, when a shopper is skeptical about buying a product, they can check all the available reviews and ratings to make their purchase decision.
Here are some easy-to-implement tips on how to use product reviews to your advantage:
When you share a "Product delivered" notification to the customers, don't forget to add the review page to it.
Provide special offers and discounts to the VIP customers. They are a major source of revenue for your eCommerce store.
Source: NSThemes
Don't ignore negative reviews. Make sure that you respond apologetically to those reviews to show the customers that you care.
4. Be wise with your shipping arrangement 
Shipping is a critical department for online shoppers. Offering free shipping is a good idea, as this could increase online sales for your eCommerce store. But then again, is it enough to maintain your profit margin? So, the best way to handle this is a mix and match strategy. When it is an epic discount season and you know that you can increase the eCommerce sales, go for afree shipping option. On other days, you can charge some amount as shipping fee.
Also, remember that shipping is the biggest aspect of creating a post-purchase experience for your shoppers. So, if you're unable to handle shipping inhouse, better hand over the responsibilities to a platform like ShippingChimp. It can create a live tracking page, send personalized notifications and take care of returns. All in all, it is a complete platform that solves all your shipping challenges.
5. Learn more about abandoned carts and build strategies to reduce it 
One of the biggest roadblocks in your way of increasing eCommerce revenue are abandoned carts. Did you know that 46.1% of abandoned carts take place in the payment page? So, if increasing the online shopping revenue is on your agenda, it's high time that you take abandoned carts more seriously.
Here are some easy tips that can help you get started with cart recovery:
Your checkout process should be as easy as it can be. Make sure that checkout gets completed within 5 steps or less.
Always keep the guest checkout option open. Stop forcing the shoppers to sign-up before placing the order. This strategy can magically reduce your cart abandonment rate.
Send personalized emails to a customer immediately after they abandon a cart. This following-up process can work wonders. You should also offer special discounts to the customers so that they're enticed to complete the purchase.
6. Use social media actively  
Brands need to target social selling as actively as possible. Social media platforms like Facebook, Instagram, YouTube can bring a lot of engagement that every eCommerce store needs to increase revenue. Social media platforms can offer your store the unmatched engagement it requires to get noticed. For example, Instagram alone can help you achieve 120 times more engagement, if you can use this platform strategically.
Source: Matchbox Design Group
Here are a few strategies to amplify your social media engagement:
You should be consistent on your social platforms. Set a weekly frequency of posting and follow it thoroughly. Use hashtags wherever possible to increase the outreach of your posts.
Don't hard sell on social media. Instead share content that adds value to the customers. Also, engage with customers. Respond to their comments and answer their queries.
You can also arrange polls and join different groups on social media to understand your customers' needs, and adjust your strategies accordingly.
7. Be conscious about your eCommerce store's speed 
An eCommerce store's loading time also affects its overall revenue. So, if you want to increase revenue, make sure to optimize your site's speed. 47% of users expect the loading time to be 2 seconds. If you can manage to set your site's loading speed at 1 second, it will show an unbelievable boost in your eCommerce business income.
Here are some tricks to maintain a high loading speed for your store:
Use a website compression software that lessens your store's data size.
Perform a traffic audit for your store. You can consult your hosting provider for this. If your site traffic collapses at a peak traffic that means you need a bigger server.
Keep the content and images optimized. Large images can slow your site pages.
Final Words
Before wrapping up, we just want to tell you that boosting your online shopping revenue can take time. Don't expect it to increase over night. If you're a beginner, you must give it time and effort. The strategies we shared here are easy to implement and effective. But then again, they too will show results eventually.
Meanwhile, to improve your post-purchase experience, you can use ShippingChimp. It can send personalized notifications to your customers, make return and repurchase easier and create branded live tracking pages for your store. To explore further, start your free trial at the earliest.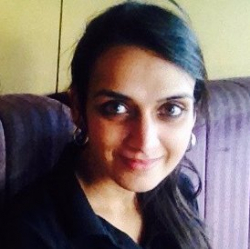 Latest posts by Revathi Karthik
(see all)