FedEx and UPS Returns are probably the worst things to deal with – they gut conversion rates, aggressively attack your profit margins, and ultimately threaten your business. In the U.S alone, according to a survey by Statista, return deliveries cost $550 billion in 2020, almost 75% more than what they did four years back.
In this article, we discuss the best practices to improve returns process:
Make a Flexible Return Policy
Segment the Customer Database
Do Not Hesitate to Display Reviews
Provide Customers with Choices for the Return Type
Incorporate High-Quality Visuals
Ask for the Reason for Return
Data-Driven Emails to Prevent Returns
Speed Up the Shipment Process
Reduce Mistakes that Lead to Returns
Try Before You Buy
While product exchanges and returns may seem daunting, the truth is retailers have the power to shape the magnitude of their exchanges and returns.
Let's look at some statistics on eCommerce returns:
Returns for items bought online are way higher than those purchased n brick and mortar retail stores.
89% of the consumers have returned an online purchase in the last three years and almost 41% buy items in various different types and sizes with the intent of returning them.
62% "would buy again" from a brand offering free returns or exchanges.
Best Practices to Reduce Your eCommerce Return Rate
Let's look at the strategies that'll help you keep a check on those staggering return rates.
#1 — Make a Flexible Return Policy
Online shoppers are highly concerned about the return policy of any item before they make a purchase. It's not surprising because people just want to ensure that there's a way out in case the product doesn't match their expectations, demands, or specifications.
Here's a sample return policy template.
The best way to reduce return rates is by creating a flexible and crisp eCommerce return policy. Be transparent with your consumers and let them know what options they have. A transparent and easy eCommerce return policy wins the customer's trust to purchase a product. Learn from eCommerce household names on how to craft the best return policy
#2 — Segment the Customer Database
Instead of going for generalized depictions of high-risk customers, develop personas or traits by looking at careful analysis or considerations of the customer databases that tend to be much more accurate. Categorize based on the likelihood to return. Also, analyze purchase history to offer recommendations or discounts when shipments are returned.
#3 — Do Not Hesitate to Display Reviews
Another useful and prominent way of reducing the return rate of the eCommerce website and increasing conversions is by displaying the user feedback, comments, testimonials, or reviews on the product page. Reviews matter a lot because they help in the purchasing decision-making process of the shopper.
If a product has good reviews and users are liking it, it will double the chances of another consumer purchasing the product by default. One way of addressing returns is by aggregating the negative feedback and segmenting them to help you understand your customers better. These can include the type of product returned, return reason codes, the manufacturer of the product, etc.
#4 — Provide Customers with Choices for the Return Type
Offer a number of return choices to the customers while they place the return request. Ask them what their preference would be in exchange whether a full refund, e-wallet points, or a replacement with store credits. These can prove to be supremely useful for the merchants as it ensures that the user will visit the store again in the near future. It helps you manage your eCommerce returns seamlessly and conveniently while improving customer retention rates as well. 
#5 — Incorporate High-Quality Visuals
Most of the product returns are due to inaccurate depictions of the product. Provide high-quality product visuals to bridge the gap between the consumers' expectations and the reality of the item. Hi-res photos allow shoppers to zoom in and examine it closely.
Lack of detail translates into a lack of information that influences a misinformed purchase decision. Provide 360-degree views that give customers a better idea of what they are purchasing. Incorporate some UGC too on your product page because it will boost sales and create realistic expectations.
#6 — Ask for the Reason for Return
One of the most important points to consider is by figuring out the exact reason behind any return made by the customer. If you do not get to the bottom of the issue, you will naturally fail to identify the problems associated with the product. There can be a number of reasons why your customers choose to return a product and this is precisely why you should ask them for the reason. You can promptly address and rectify the issues at hand.
#7 — Data-Driven Emails to Prevent Returns
Have your sales and marketing team provide support for your operations and logistics team. This is a good formula for enhanced profit, productivity, and reduced hassle. Use customer feedback and segment data to identify which items are faulty and problematic and which customers are likely to return certain products. Understand why certain products are being returned. Next, build tailored profiles for high-risk customers and then supply this knowledge to the marketing team so that they know which products and customers to target.
Whenever a product with a high return rate is bought or a customer with a high return history makes a transaction you can send them a focused email. This involves retargeting of the buyers through email to reaffirm confidence in their purchases and enables to lower the likelihood of a product return.
#8 — Speed Up the Shipment Process
Making the customers wait too long for the delivery is a major cause for return. Even under unnatural circumstances streamline the delivery process so your customers get the product on time. In case you cannot, be transparent and inform them about the delay.
The longer you make your shoppers wait the more are the possibilities of them canceling your order and eventually the product will head on its way back even before it reaches your customers. Speed up the shipment process. On-time deliveries encourage the shoppers to shop from you again in the future, offer them tracking services and keep them posted about the status of their order at regular intervals.
#9 — Reduce Mistakes that Lead to Returns
When discussing online returns, there's often the talk of whimsical. Fickle customers who cannot make up their minds and keep changing their purchasing decisions or end up over-ordering. This does in fact happen but it's also equally important to recognize that many returns take place because of mistakes made by the retailers.
23% of the returns take place because the wrong item was shipped.
20% of online returns are because the consumer received a damaged or faulty item.
23% happen because the product looked very different in reality.
#10 — Try Before You Buy
This has become very popular in recent times especially for the majority of the fashion brands. It enables shoppers to get around the problem of not being able to try things on before they make a purchase. It can also mean a somewhat more frictionless purchasing process. According to a survey conducted by Brightpearl almost 76% of the consumers mentioned that they would undoubtedly buy more items if they got to try them before.
The Road Ahead
Returns can truly be distressing. When mismanaged post-purchase, they threaten your bottom line by depleting margins. When you expand and experience growth in sales, your return rates will probably also increase.
It all comes down to having a system in place to effectively manage it. When you have the right approach, techniques, and tools they can also become a healthy source of profits and loyalty and competitive advantage.
By integrating with ShippingChimp eCommerce businesses can now gain the upper hand of their RMA. ShippingChimp facilitates initiating returns from shoppers while within your shopping site. This instantly alerts your warehouse team who can quickly dispatch a replacement or recommend alternate items as an exchange.
Would you like to simply your eCommerce returns process? Schedule a call with us.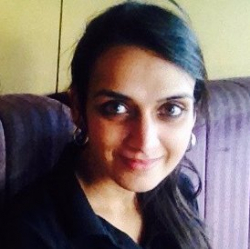 Latest posts by Revathi Karthik
(see all)