Did you know that 30% of products bought online are returned? As scary as it may sound for the eCommerce store owners, this is actually true! Some eCommerce stores make returns impossible for the users, assuming this would reduce the return rate. But that's actually a bad idea. This could mean losing a customer permanently. The smart way to handle returns is by making the return process super flexible for the customers.
Do you own an eCommerce store and struggling with return management? Do you need some insights into the returns management process? Well, if your answer is yes, we have got you covered.
Here are a few tips to get started with the customer return process. So, let's begin.
First thing first, what is returns management?
Returns management is simply a process that the end-users use to return an ordered item to the eCommerce store. There could be various reasons behind returning an item including fitness issues, technical challenges, quality issues, and so on.
Once the returned item gets back to the seller, it's their responsibility to decide what to do with the item. They can recycle it, use some parts from it or destroy it completely. Also, the eCommerce store needs to compensate the customer with an exchanged item or refund or store credits. All these aspects are part of the returns management process.
5 eCommerce returns best practices you should know
Here are some of the easy hacks to improve your customer returns management process:
1. Use a flexible return management center
Managing returns and refunds all by yourself can be difficult. Especially when your business is in the scaling phase. Hence, you need good return management software like ShippingChimp that can make the returns management process seamless for the end-users. The benefits of using return management software are as follows:
It can simplify the return process without you spending a lot of time in it. A return management center can simplify the return process for the end-users and improve your store's credibility.
A return center can help you display relevant product recommendations in the portal. That way, you can convert a return into repurchase and reduce return costs for your online store. This is indeed a smart way to boost eCommerce store revenue.
2. Create a clear return policy
Creating a streamlined return policy can also help you deal with eCommerce returns. Try to compose a transparent return policy that clearly covers the following points:
The return deadlines
Mode of refund
Exchange options
Also, make sure that customers can access the return policy easily. There should be separate sections highlighting the return policy on your website. Also, make sure that a hard copy of the return document is enclosed with each product during its shipping.
A to-the-point return policy brings you and your customers on the same page. It helps your customers to gain clarity over what to expect from you and accordingly they can make their choices. This means you're not keeping your customers in the darkness and keeping them thoroughly informed.
3. Gain actionable insights by analyzing the returns
Returns can help you gather some actionable insights. Proper tracking can help you identify the reasons for returning goods. If you can include return feedback, you'll get a good idea of the loophole and what's causing a surge in return. Some of the questions that you can include in your returns process are as follows:
Why are you returning?
How was your shopping experience?
Did you find a better alternative?
Once you capture all these insights, make sure that you use these to form your marketing strategy. Find out whether you need to make improvements in your return policy to boost customer satisfaction. You may also need to make changes in the UI design of your eCommerce store based on customers' feedback.
A tool like ShippingChimp helps you track the returns regularly to get intuitive insights from them. This software can easily forecast your return trends based on thorough analysis and help you form useful strategies to reduce your returns.
4. Differentiate between controllable and uncontrollable returns
eCommerce returns can be controllable and uncontrollable. Being an eCommerce store owner, it should always be your primary aim to reduce the number of returns. And before building a strategy for that, it's very important that you understand and differentiate between controllable and uncontrollable returns.
So what are controllable returns? A controllable return is when you can take necessary actions to reduce the return rate. Returns can take place due to improper product descriptions, delay in shipping time, poor packaging, etc. A better shipping strategy and a skilled internal team can take control of these issues and reduce the frequency of such returns.
Uncontrollable returns are not in your hands. For example, a customer orders a product from your store and returns it later as they change their opinion about the product. There's nothing you can do in this situation.
Since you don't have much of a choice with the uncontrollable returns, emphasize more on reducing the controllable returns. Focus on the following aspects:
Make sure that each product in your store has clear product descriptions and images
Keep the packaging flexible sustainable
Use an inventory tracking system and keep notifying customers of their order status
Perform quality testing of each product before they're dispatched
5. Make customer return process painless
Finally, make the return process as painless for customers as possible. There should be a few simple and systematic steps to complete the return and refund process for end-users. Remember that, the easier the return process, the better are your chances of retaining customers. A transparent eCommerce returns process only improves credibility for your brand. It can build trust and motivate your customers to purchase again from you.
3 Tips to create an effective customer return policy
Here are some tips to help you build an effective return policy:
Make your products valuable. So, even though the customers are returning a product, they feel like they're losing something. This thought can make them return back to your store.
Include a time limit within your return policy. Customers cannot return the product after one year of using it, can they? Set the time limit to one month or something that suits you.
Use returns as an opportunity to resell a product. Try displaying similar products to the customers to ensure that the return gets converted into a repurchase.
Final Words
So, what are your thoughts now on eCommerce returns management? Let us know how you're planning to approach the whole returns management process of your eCommerce store. Also, do you need any clarification? Don't hesitate to drop your comments below. We'll get back.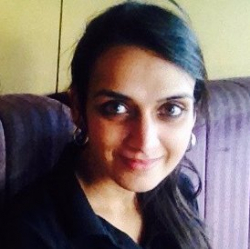 Latest posts by Revathi Karthik
(see all)