When eCommerce businesses in Canada sell their products internationally, they often perceive the sales as one-way traffic to interested customers. However, few think about the challenges that may crop up due to international returns.
There is a possibility that some of your orders might always get rejected for various reasons. Customers these days have high expectations, and only because you are shipping orders from thousands of miles away they will not forgive you if something goes wrong.
For example, the clothing item you sent doesn't fit, an electronic device may not work properly, or a customer received an item of a different color. All these issues may seem minor, but makes a huge difference in customers' perspective about your brand.
On top of it, keeping your customers satisfied when managing international returns can be a logistical nightmare.
Your international return policy can make or break the online shopping experience of your customers. It determines whether a shopper will buy from your store ever again.
Some Statistics on International Ecommerce Returns
Nearly 30 percent of all products that customers purchase online return to merchants. To prevent returns, some eCommerce businesses often make the return process difficult for customers. However, this strategy will only give them short-term gains because customers are smart enough to figure it out.
If you wish to make your retail business customer-focused and sustainable, you should make the return process easier for them. According to a recent survey, 92 percent of customers expressed their desire to buy again from a retail business if the return process is easy.
Product returns are frequent in the eCommerce industry. Almost one-fourth of all customers return 5 to 15 percent of the items they purchase online.
Another study suggests customers return around 20 percent of items purchased online, compared to only 9 percent of items they purchase from a brick-and-mortar store.
But why the return figure is so high online?
Out of all the online returns, fashion products drive around 72 percent of them. The most common reasons for returning products are below:
Product size is too small: 30 percent
Product size is too large: 22 percent
Customers changed their minds: 12 percent
Style issue: 8 percent
Item is not as described: 5 percent
Defective item: 5 percent
Not specified or other: 1 percent
Source: Shopify.com
The Impact of Returns on Customer Loyalty 
When customers decide to return the items they purchased online, a majority of retail stores refund the price to them. Around 18 percent of retailers offer exchanges, and others offer gift cards worth the same amount to redeem during a future purchase.
No matter which refund type a retail store offers, customers have high expectations about it. Nearly 62 percent of customers expect a refund or an exchange within 30 days of purchase.
Source: Shopify.com
If there is a delay in the return and refund process, and customers have a negative experience, it will likely remove any possibility of getting repeat purchases from those customers.
A survey data from Rebound reveals a quarter of consumers think a delay in their return processing can make the buying experience negative.
The Three Pillars of a Great International Return Policy
The findings of a survey carried out a few years back comprising 6,000 Canadian online consumers shoppers revealed that a return policy can help with the online sales efforts of a retail store.
A returns policy should have the following characteristics:
Source: Canadapost-postescanada.ca
Clarity
Providing clarity in a return process with actionable steps makes it easier for customers to return an item. Besides, the return policy should also clarify whether the retailer will compensate customers through refund, exchange, or credit.
A survey found that nearly 18 percent of customers abandoned their cart before completing their purchase due to concerns over a returns policy.
It shows how providing a clear return policy is crucial to complete a sale.
Source: Canadapost-postescanada.ca
2. Simplicity
When customers experience a smooth return process for their purchased item (s), they will have a positive outlook on the brand.
Make your return process free from any obstacles or confusion to make it fast and hassle-free.
Source: Canadapost-postescanada.ca
Generally, a small portion of all the sold products will likely come back to you as returns. Live up to or enhance your reputation by providing a simple return process. 
Also, assess your return policy from the customers' perspective and determine whether the existing rules are improving the customer experience or not.
3. Convenience
Online shoppers in Canada consider the ease of return a crucial factor in deciding their buying experience. A convenient return process enables customers to get the purchased items back to them across channels.
By offering convenient return options, you can ensure a seamless experience for consumers who will remember your brand when they need to purchase similar products again. 
E-commerce businesses with multiple physical stores in different locations will allow customers to return items to the store nearest to their place. It will increase customer confidence.
Tips to Manage International Returns by Canadian Businesses
In the shipping or logistics industry, managing returns is often called "reverse logistics." Even with or without these fancy terminologies, when you scale up your business, there will inevitably be some returns.
Efficient handling of these returns is as important as shipping orders for the first time. Here are a few tips for managing international returns:
Providing detailed product descriptions & return information
A detailed product description is key to resolving most return causes. Particularly for clothing items, a standard size chart can solve the issue of size misfits. 
Similarly, posting high-resolution product images and videos will make customers aware of a product's look and features. Besides product descriptions, giving information about returns/refunds or replacements can provide more clarity to customers.
Including a clear return policy
A clear return policy is critical for delivering a great customer experience. Similar to a shipping policy, it is crucial that customer access the return policy easily.
You should ideally post your return policy on your online retail store and your partner sites and attach a hard copy with the items when shipping. It will help customers understand the return process and avoid frustrations.
Having clarity about controllable/uncontrollable returns
Controllable returns are something retailers can control or reduce using efficient logistics. For example, retailers can control things, such as poor packaging, inadequate product descriptions, delays in delivery, etc.
Uncontrollable returns are the returns over which eCommerce merchants can't have any control. For example, a customer is about to purchase an item but then puts off the buying decision due to a personal reason.
Giving a full refund
Some eCommerce stores have an easy return policy and give customers a full refund without asking any questions.
This simple and cost-effective approach is helpful for customers since the sold product hardly has any value to them. However, this approach is not financially viable for mid or high-value orders because the return process will be expensive.
Using an International shipping carrier
Leading international carriers such as FedEx Canada, UPS, DHL, and Canada Post can transport returned packages to most addresses worldwide.
If these top shipping carriers can't manage the return of packages to Canada, then it's doubtful anyone can. These carriers have built their reputation due to their reliability, but the downside is their services are expensive, including reverse logistics.
Taking the returned items back to your warehouse
It is one of the most popular returns processes for eCommerce stores that don't have a brick-and-mortar store.
When customers wish to return an item, they can post it in the merchant's warehouse or fulfillment center. Then the merchandising department will inspect the item and confirms it qualifies for a refund.
Retailers can also use a return management app to save time on manual returns. These apps can speed up the process and update customers about their return status.
Providing a transparent return process through tracking
Once customers place an order, retailers and carriers should provide a transparent tracking process until it is delivered. The same transparency is required when customers return a product by providing tracking information for their return shipment.
Besides, you can also send automated emails and text alerts to notify customers once their return process is completed and they receive a full refund.
Omnichannel returns strategy
Did you know that over 50 percent of online shoppers in Canada expect in-store returns? This is why several return management solutions such as Returnly and Returnbear offer services to collect in-store returns.
Analyze your returns
Whenever customers return an item, you can learn about the root causes of the returns. You can track items that customers returned and why.
Make sure to have a forum where customers can post their feedback. From there, you can find out what went wrong and ensure the same instances don't happen again.
Outsource reverse logistics
Returns management is a time-consuming process, and you outsource this task. You can partner with third-party logistics (3PL) company and let them handle the return process.
A 3PL provider can provide reverse logistics and store the returned items in their own or in another third-party warehouse during the return process.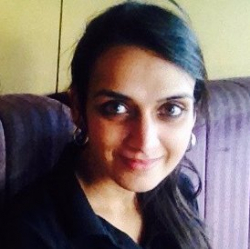 Latest posts by Revathi Karthik
(see all)