If you are planning to switch to a new 3PL, it's not an easy task.
You need to review the capabilities of the potential partners. You also have to go through multiple bids and conduct due diligence.
Finally, you will be able to shortlist a few options before making the final decision.
If choosing a 3PL already sounds like a demanding process, there is more. Next, you need to follow the steps for a seamless transition to your new 3PL.
The following steps listed below can help make switching to a new 3PL easier and hassle-free. Let's check them out.
Steps to Switch to a new 3PL
Choose the Type of 3PL that Fits Your Business
Finding a 3PL that perfectly suits your business is a crucial step. Not all 3PLs are equal in terms of capabilities, specialization, and performance.
Some 3PLs specialize in providing logistics at the regional level, whereas others may provide general logistic services to a wide range of clients in a specific industry.
Depending on your business objective, you need to select a suitable 3PL that can serve you well. Generally, most 3PL service providers fall into the following two broad categories:
General Logistics Providers
General logistics providers or carriers can manage different tasks, starting from transportation to warehousing. However, these carriers mainly handle goods that do not need any specific logistics services, such as packaging, storage, or in-transit services.
The logistics services of general logistics providers are also economical. However, if you are looking to transport perishable products, hazardous items (e.g., lithium batteries), medicines, or restricted items, you will need a 3PL that is licensed to handle those items.
Carriers in Niche Industries
Some 3PLs provide their services to niche industries or markets like eCommerce. If you have an eCommerce business, then choosing one of those carriers is a good idea.
Check the Reputation & Experience of the 3PL
When looking for an ideal 3PL, it is important to check the company's reputation and experience. It is because once you hand over your logistics responsibilities to a 3PL, your reputation will also be at stake.
How to look into the reputation of a 3PL:
Are there positive reviews about the 3PL online?
What types of clients did they work with in the past?
Seek other companies that used the same provider, and ask them about their experience.
How good is their delivery turnaround time?
Does the 3PL have a long-term relationship with other carriers and freight forwarders?
Does the company offer competitive shipping rates? Are there any hidden expenses?
What is their safety rating?
Once you get answers to the above questions, you will have an idea about the 3PL's reputation and can think of making a decision.
Find out the Technological Capabilities of the 3PL
The 3PL you choose should have the technological capabilities to manage a supply chain seamlessly without glitches.
The company should have advanced system integrations in place to automate the process of order routing, and warehouse/inventory management. You can ask a potential 3PL the following questions:
How often do you upgrade your technology?
Have you integrated a new software application to make your logistics services more efficient? Or do you still have legacy systems?
Do you stay updated with the latest technological trends in the 3PL industry?
You need to make sure that the 3PL has sophisticated technologies to manage your logistics, especially high-volume of orders during the peak season. Also, the company should be able to scale up its technology when your business expands.
Geographical Proximity
It is ideal for your business to choose a 3PL that is located close to your target customers. The geographical proximity of the 3PL will also help to reduce shipping costs.
The proximity of the fulfillment centers will reduce the distance of the shipping route and will keep costs under control.
Convenient geographical location will also help the carrier to understand the local traffic flow and results in on-time delivery.
If you plan to visit your warehouses from time to time, choosing a 3PL with facilities close to your office can save time.
Get an Inside View of the 3PL's Warehouse Management Systems
One of the important aspects of a 3PL's workflow is how it integrates technologies in its warehouse and logistics management system.
Implementing a custom warehouse management system can streamline all operations and increase efficiency through better task management, tracking inbound/outbound tasks, and measuring individual employee performance.
All of these capabilities will empower your business and help you with an excellent 3PL experience.
How much the 3PL will Charge as Shipping Costs
Different 3PL service providers have vastly different cost structures, which makes it challenging to compare their shipping rates. However, you can still break down the costs into five categories and check each of them to decide which one has a higher priority for your business requirements.
Costs of Onboarding: Many 3PLs charge an additional amount for initial setup and onboarding. It could take a few weeks or months to complete the set-up process, which will depend on the service level of the 3PL.
Costs of Incoming Inventory: The costs of receiving and storing incoming inventory, including flat rate, hourly rate, or per unit may vary drastically.
Warehouse Storage: You may have to incur separate charges for warehouse storage space. The charges will be based on per pallet, per shelf, and per square footage. You may also have to pay extra for the temperature control facility.
Order Fulfillment: It mainly includes the costs of pick-up and packaging. You need to pay per order or per item order fee after a customer places an order.
Shipping: Shipping costs are based on a wide range of factors, such as parcel Full Truckload (FTL) or Less Than Load (LTL) costs, freight charges, destination, dimensional weight, shipping zones, and delivery time.
Is the 3PL Ready for Contingencies?
Your business should be ready for contingencies that may crop up from nowhere. Particularly, after the instances of supply chain disruptions during the pandemic, your 3PL partner should be in a position to deal with the logistics side.
Contingency planning can help your business prepare for issues, including labor shortages, technology downtime, disruptions due to harsh weather, or other risks that may delay your delivery.
Considering the increasing risk of supply chain disruptions, you can also think of having disruption-mitigation planning in place.
Availability and Transparency of Metrics
Your 3PL partner should maintain complete transparency and provide all the necessary metrics regarding logistics operations. It will help build a relationship of trust and inter-dependence.
The availability of data will help you make decisions when certain issues arise, or during the time your business goes through major changes.
Your 3PL should always make you aware if there are difficulties such as logistics delays, incorrect reporting, data irregularities, and others.
The 3PL should proactively deal with supply chain and logistics glitches, which are more important than cheaper costs. You need to make sure to ask questions about the type of data your prospective 3PL maintains and shares with their clients.
Before We Go
Switching to a new 3PL is usually a long-term investment, so you need to consider all the factors listed in this post before submitting a Request for Proposal (RFP) to the shortlisted 3PLs.
Also, you need to keep in mind the areas where your previous 3PL fell short of expectations, and the same does not happen when transitioning to a new one.
If you are looking for a 3PL to outsource your logistics, drop us a note here. We will get back to you and explain how we can help your company grow.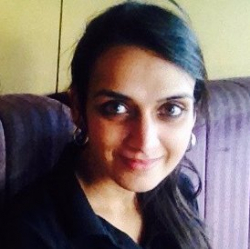 Latest posts by Revathi Karthik
(see all)