Reducing shipping costs is one of the most effective ways to boost the profit margin of your eCommerce business. No matter what the size of your business is, you can save significantly on shipping by getting discounted shipping labels.
Any retail business owner knows that shipping has gotten expensive these days, especially when sending to international customers.
Now, you can print discounted shipping labels right from your computer and cut down your shipping costs on US domestic and international shipping.
Despite many shipping carriers offering discounts to keep the rates competitive, they continue to raise them to generate adequate revenue.
You can lower your shipping costs through various discounted labels, make shipping more affordable for your customers, and have a good profit margin.
Why Use Discounted Shipping Labels?
Getting discounted shipping labels is crucial to keep your shipping costs under control for your eCommerce business. Order fulfillment and the shipping process comprise a large part of your operational budget.
Many times retailers find shipping labels expensive, confusing, and time-consuming. Even a single error, such as the wrong product weight, incorrect address, or other typo mistakes can lead to additional fees, delivery delays, and losing customers.
To help small and medium retail businesses to avoid these issues, you can use integrated shipping platforms that provide discounted shipping labels collaborating with leading shipping carriers. Services like these allow you to print shipping labels at a low cost.
Here are the benefits of using shipping labels:
Low-Cost: Using discounted shipping labels will help you save on domestic and international shipping costs. It is mainly helpful for international shipping which can be expensive.
Quick: The shipping process gets faster with printing discounted shipping labels by skipping the visits to the post office and spending time generating shipping labels. You can use that time doing other important tasks.
Convenience: You need not have a third-party account to order the shipping labels. There is no need to remember credentials and share your credit card details.
Automated: Discounted shipping labels are filled automatically to save time and avoid typo errors.
How Can You Get Discounted Shipping Labels?
Shipping is a major cost factor for eCommerce businesses, especially for small retailers. Studies show that nearly 43 percent of small businesses consider operating expenses as their biggest challenge, which includes shipping.
There are mainly two ways to get discounted shipping labels. Even if you spend hours comparing shipping rates online, you might find it confusing.
In most cases, you will get shipping labels where you have to pay regular rates for shipping labels unless you use the ways we mentioned.
Here are the two ways to get discounted shipping labels:
Discounted labels for high volume from certain couriers
Discounted labels through an integrated shipping platform
A first way, you can get discounted shipping labels for high-volume or bulk shipping. If your retail business ships thousands of packages per month, carriers like FedEx and USPS will give you a significantly discounted rate on shipping labels. 
For example, to be eligible for the Priority shipping discounted labels from USPS, you need to ship more than 5,000 parcels in the year before. That's a challenge for a small retail business.
Another way to get discounted shipping labels is by partnering with an integrated shipping platform like ShippingChimp. A shipping platform like this has more than 100 leading shipping carriers on-boarded, and it connects retailers to shipping companies.
Such a partnership will help you save shipping costs without the conditions of any minimum order volume or surcharges. You can save up to 53 percent on shipping to the US and Canada for over 100 shipping carriers, such as FedEx, UPS, USPS, DHL, and more.
Negotiating for Discounted Shipping Labels
Shipping labels are postage stamps, a little fancier than regular ones. After buying them, you need to print them to attach to your packages.
These labels contain the necessary digital data a carrier needs to transport the packages to customers. Similar to stamps, you can buy discounted shipping labels if you buy them in bulk.
You can save money significantly when shipping large volumes of parcels. It is called the economy of scale. Major online retail businesses can successfully negotiate lower shipping rates with their carriers.
Lower negotiated shipping rates come with certain conditions. In most cases, a retailer has to ship a minimum number of packages to qualify for a discount.
As said earlier, to get USPS shipping labels, the minimum volume is over 5,000 packages in a year. If your business ships 5,000 plus parcels for two years in a row, you can unlock even higher discounts.
To claim the discounts, you need to create an account with the carrier and look for your shipping activity on their website. If you ship high-volume orders, it might take some time to gather the data.
Conversely, an eCommerce platform doesn't share its data with the carriers, and you will get crucial information, such as tracking info or transit status on the same platform itself.
More eCommerce businesses need to be aware of discounted shipping labels instead of going the traditional way and shelling out high shipping costs.
Third-Party Shipping Services and discounted shipping
Various third-party services offer discounted shipping labels from multiple carriers. Such service providers get commercial discounts from different shipping carriers and pass on that discount to their clients. 
One of the advantages of third-party services is that you have various options and compare rates that different carriers offer, and select the one that suits your purpose.
Various third-party shipping services offer discounted shipping labels to both individuals and retailers. It offers its customers an opportunity to purchase FedEx, UPS, USPS, and other shipping labels for domestic and international destinations, with a significant discount (35 to 40 percent) on the carrier's retail rates.
You can buy shipping labels using a debit/credit card, PayPal, or Bitcoin. Most of these third-party service providers do not charge any recurring monthly fees for their services. You only need to register, deposit the minimum required funds into your account, and use the amount to print shipping labels whenever you need.
To provide convenience to their clients, third-party service providers also offer additional services, including an address book to save shipping addresses, a postage calculator, a detailed history of all past transactions, and a tracking service. This way, they make buying discounted shipping labels as easy as possible.
Ecommerce Platforms
Reputable eCommerce platforms, such as Shopify, eBay, and others allow their clients to create shipping labels free of cost. These platforms usually integrate a system that generates shipping labels of your preferred carrier as part of order fulfillment.
The integrated system works after a retail customer orders something, and a retailer fulfills the order. These platforms prompt retailers to create, print and download a shipping label to fulfill an order.
How to Create Shipping Label Discounts?
Let's find the answer to the common question, "How to create a shipping label discount?"
Usually, you can find the shipping labels tool in the "order details" section.
Here are the steps to create a shipping label online with ShippingChimp:
On the ShippingChimp dashboard, you may first check out the rates for your orders
Add your box dimensions and the destination address to generate and print the label
Once you download the shipping label, you can print one or multiple labels using a printer. 
Major shipping carriers also provide shipping templates on their official websites. You can use those templates to create shipping labels after entering customer details.
Before We Go
Like other retailers, you also want to save shipping costs to increase your profit margin. Applying discounted shipping labels can help you save money when you align your business with a reputable eCommerce shipping platform.
Typically, getting low-cost shipping labels depends on volumes. You can save money when you buy them in bulk. However, a reliable shipping platform like ShippingChimp can get you ways to access discounted shipping labels, and help you save shipping costs significantly.
On the ShippingChimp platform, you can save shipping costs with huge discounts to use the services of global shipping carriers. You can ship using FedEx, UPS, USPS, and hundreds of other international carriers in conjunction with local carriers.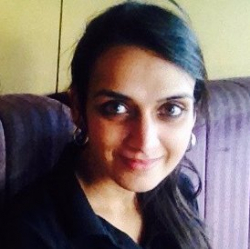 Latest posts by Revathi Karthik
(see all)