WISMO stands for "Where is my Order?". eCommerce store owners can observe the customers asking this question very often. In fact, Lisa Kant, senior director of one of the biggest customer service portals Zendesk, believes that WISMO is one of the top customer service queries. 
Customers generally post WISMO tracking inquiries on different support channels to stay updated about the status of their shipping package. Hence, to create a powerful customer experience, eCommerce stores should keep updating the customers in each stage of the shipping process.
In this article, we'll help you understanding WISMO and suggest some not-so-obvious tricks to reduce it. So, let's get started.
What is WISMO?
WISMO acronym is pretty common for customer service executives. Customers keep posting the "where is my order" question on different channels to stay informed about the delivery. When a customer has limited insights into the whereabouts of an order, they tend to become anxious.
When they don't get proper notification on shipping status, even though the order is delayed, they ask questions like "where can I track my order?" or "where is my order now?" on various support channels and social media platforms, etc. They need regular updates on whether or not the shipping package is moving as expected and when it will be delivered.
Expecting timely delivery and regular updates is a common customer tendency. It is understandable considering the technological revolution and 2-day shipping promises by eCommerce giants like Amazon. Did you know that 93% of customers expect consistent updated on their orders? 
However, for newbie online stores, handling WISMO queries can be a challenge. If you don't have a proper plan in place to handle all the WISMO shipping queries, you may have to spend a good percentage of the profit margin. Then again, you can't ignore all these WISMO queries since 98% of customers believe that a brand's credibility is directly associated with the delivery experience. 
So, it is essential that you learn about the causes of WISMO and the ways to resolve them.
What causes WISMO calls/queries?
There is no one reason behind WISMO queries. However, we are listing some of the most common reasons that could lead to WISMO calls:
Customers didn't get any notification on the estimated delivery date
Customers don't have direct access to the order tracking page
The scheduled delivery date is gone while the customer has not yet received the package
Now we understand that delayed shipping is not an eCommerce store's fault. Such delays generally happen due to the courier companies. But customers don't always understand that. They get annoyed if they don't receive shipping updates on time. So what you can do here?
Always maintain a tracking page where customers can track the shipping status.
It is better if you can also send notifications to customers at each stage of the shipping process. Remember that it is one of the best ways to engage the customers and drive them back to your store again and again.
5 Effective Strategies to Reduce WISMO Queries
Now that you know what is WISMO and why WISMO happens, you should also know about the effective strategies for reducing WISMO calls and queries. So, let's get started:
1. Provide realistic delivery dates 
Offering realistic delivery dates is always a better idea than promising impractical delivery dates that you cannot fulfill. When setting a delivery date, make sure that you're considering all potential delays and discrepancies. For example, the pandemic has affected the shipping speed of many e-retailers. So, it is best to consider this as an essential factor while notifying the delivery dates. To avoid any unpleasant experience, try to notify the customers about the potential delays beforehand. This improves your credibility.
Take a look at this email from Wayfair:
You can see how Wayfair handles the issue of shipment with empathy and communicates the unexpected delay with customers. This could help you build trust and loyalty for your brand in the long run.
2. Communicate major shipping information 
Always communicate the major shipping information. In fact, if required, overcommunicate to ensure that customers are properly informed about the shipping status and there are least WISMO queries. The major shipping information includes order placed, product shipped, out for delivery and order delivered.
You can send emails, push notifications, and text messages to the customers for each of these stages. Even though you have a live tracking page, make sure that you don't forget to send these critical notifications. Customers don't always check the order status manually, so it is better to keep the options open.
ShippingChimp helps you send real-time, customized notifications to the customers to prevent any instances of miscommunication or unnecessary WISMO tracking queries. Hence, improving brand loyalty and customer satisfaction becomes much easier.
3. Add a real-time tracking page 
As soon as a customer places their order, eCommerce stores should send the link to a real-time tracking page. This should be easily navigable and customers should be able to track their shipment status without any external support. See how ShippingChimp offers a live tracking page to keep the customers updated throughout the shipping stages:
Some brands also add chatbots to their tracking page to answer customers' WISMO queries. Self-service live tracking pages can reduce the number of WISMO calls and minimize waiting time. It is a great way to put an end to all the "where is my order" queries.
4. Include a "where is my order" question in your FAQ section 
A great way to reduce the number of WISMO calls is by adding the "where is my order" question in the FAQ section itself. That way, before customers can reach your service executives with the WISMO queries, they'll get to know their order status right away. Whenever a customer clicks on the questions like "where is my order" or "where can I track my order" in the FAQ section, you can redirect them directly to the live tracking page. Again, this is a smart way to free up customer service executives' time from all the WISMO calls.
5. Maintain a branded order tracking page 
Your order tracking page should also have a voice. Needless to say, this should be the same as your brand's voice. So, try to set up a branded order-tracking page that includes your brand's logo, tagline, theme color, and any other elements that you feel are relevant. This can improve customers' post-purchase experience and re-engage them in your store.
Here's a sneak-peek into MonkMerch's live tracking page:
See how this brand has personalized their live tracking page with brand color, social proof, and a look into their special edition merchandise. This can surely be an inspiration.
Are you looking for a way to reduce all the overwhelming WISMO calls? ShippingChimp is the go-to brand. Here's how we can cut down the WISMO queries for your brand:
We help you create branded live tracking pages to notify the customers about each shipping detail
We provide timely, real-time delivery notifications to bridge any potential communication gaps
So, what are you waiting for? Start your free trial today!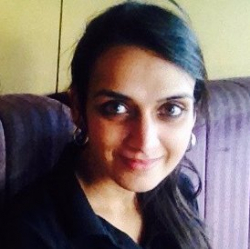 Latest posts by Revathi Karthik
(see all)