The eCommerce industry has been growing at a faster pace, and the competition is more intense. To stand out in this cluttered market, online stores need to offer better and more convenient services to customers, and easy return is one of them.
Providing an easy and self-service return process can help your business differentiate itself from others.
It is inevitable that if you are running an eCommerce store, returns, exchanges, and refunds will be part of the business. However, the level of customer satisfaction will depend on how you perceive returns — as a threat or an opportunity.
A recent Online Shopper™ survey by UPS Pulse shows that only 58 percent of eCommerce customers are satisfied with the current return or exchange process. This is not impressive by any standards. On top of it, a poor return experience by customers can have a deeper impact on a brand's sales and reputation.
In simple words, poor returns may lead to customer dissatisfaction, bring down future sales, and put your inventory at risk.
Integrating automation can improve the efficiency of returns and refunds. It can turn returns into opportunities to make money for your business and increase customers' loyalty.
Although before getting into more discussion about managing returns for your Shopify store, we need to understand what customers expect from a brand when it comes to returns.
You Should Take Returns Seriously because Customers Want it
The following statistics show what customers look for in terms of returns:
Nearly 89 percent of customers have returned a product after buying from an online store purchase during the last three years.
41 percent of customers purchase the same item with variations and have intent to return some.
More than 80 percent of customers go through the returns policy before buying a product.
After buying a product online, customers expect that they will be able to return the item within a specific time frame if they are not happy with the purchase or change their mind.
When buying something online, shoppers cannot try it. So, after receiving the product, if they find it's not what they wanted, they should be able to send it back without getting penalized.
Returns have become part of the mainstream, and it is a basic right of the customers and a baseline expectation.
If you offer free returns to customers, it will:
Improve customers' confidence in your brand, which will likely attract new customers.
Make your brand reliable, which will lead to increased loyalty and result in repeat customers.
Both these benefits will be huge for your online store.
Now, the question is what are the ways to manage returns for your Shopify store to increase loyalty, trust, and sales through your returns policy?
An Easy and Flexible Return Policy will Make Returns Easier for Customers
It is never too late to streamline your return process if it did not work well in the past. You can always turn the tide in your favor by rolling out an easy, clear, and flexible return policy and integrating an automated return management system.
Return policies and methods vary. It is not as easy as "Send the item back and we'll refund your money."
You can consider some common returns policy options as below:
Return an item any time for full reimbursement (You have to define "any time").
Return any item at any time and get store credit (You have to specify "any time")
Return any item within 30 days for the money back or store credit.
Return any item within 90 days for the money back or store credit
Out of four return policies, the first will allow customers to purchase with peace of mind. However, you still need to define "any time."
Typically, most leading eCommerce businesses have a time frame of 30 days to return a product and issue a full refund.
Include a webpage on your Shopify store that outlines your policy on how shoppers can return products.
You can name it something similar to Returns, Replacement, and Refund Policy. Add it to your store's main menu.
Keep updating your return policy whenever there are any changes and include the information below:
Your Returns Policy

Explain the policy clearly in simple English.

Returning an Item

The conditions to qualify for a return.
The return process.
Are the returns free for customers or will there be any shipping cost, and who will pay that? 
Where should all the returns ship?

Replacement

Do you offer replacement of an item if customers agree?
Will it be a free replacement for customers?

Refunds

What are the conditions for a full refund?
What is the refund process, and when will customers receive it?
Here's a sample returns policy template for you to download.
You can include an exhaustive Frequently Asked Questions (FAQs) on the return page so that customers can go through them and get answers to their doubts on returning an item and getting a refund.
Put yourself in customers' shoes and think about their concerns, and then answer the FAQs. Every time you receive a new query that is not part of the FAQs, add it to your list of questions. Answering customers' questions and removing doubt from their minds will make them feel assured.
You Need to Decide Whether to Lower Returns or Optimize Profits
Although it may look like common sense that lowering the instances of returns will save your cost of returns, avoid creating your return policy around this.
Instead, you should think of optimizing your return policy to encourage your shoppers to make repeat purchases from your store.
By shifting your focus, you will find out its profound long-term impact. You will see how optimization rather than avoidance can change things in your favor.
If you are selling a vast range of products, there will likely be more returns. It means unless you have an optimized and hassle-free returns policy, the process of returns can be overwhelming for customers.
In fact, issues with returns or delays in giving refunds or store credit are a sure way to lose your customers.
You need to implement a smooth and customer-friendly return process that leaves no doubt in customers' minds.
The following are the three main elements of an effective return policy:
A simple process that customers can easily follow and have a positive experience.
An efficient return management system.
A system to collect and analyze returns data.
Ways to Manage Returns on Your Shopify Store
Set a Returns Center for Customers
Set a return center page for customers and include visible links on all the web pages of your online store.
Ideally, the return center page should be a self-help return management center where customers can initiate to process a return and request for a refund or store credit.
On the return center page, customers should be able to:
Easily navigate and find relevant sections.
Initiate a return themselves instead of calling customer support or chatting with an agent.
Find their order quickly.
Give reasons as to why they are returning the item.
Initiate a replacement instead of a return/refund.
Create a Branded tracking/returns Page 
Creating a branded return page will make it easier to streamline your returns and initiate refund without any manual intervention: 
Include an URL on your Self-Service Return Page. It will get customized automatically based on your Shopify Store theme.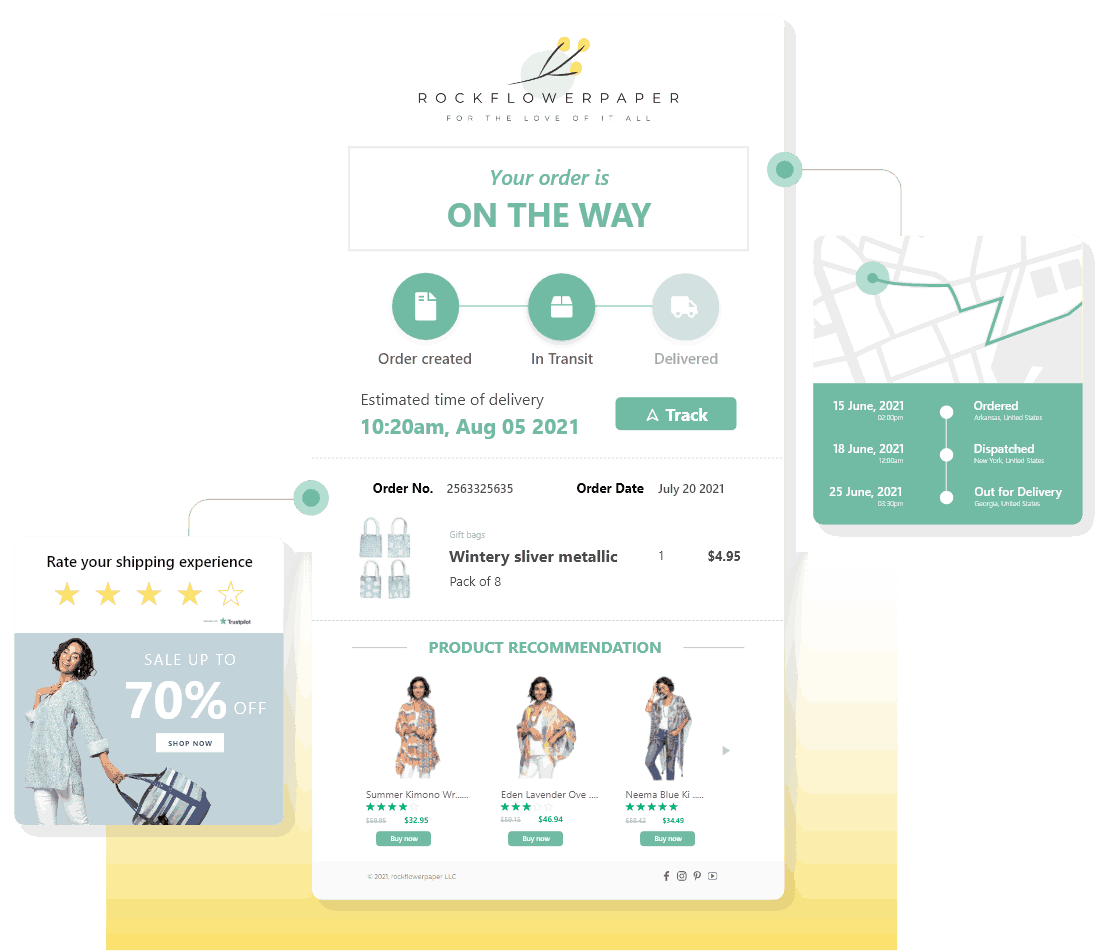 Customize the fields of the Return Page the way you want (e.g., Return Policy Link, Return Page, Return period, etc.).
Processing Returns and Refunds
Customers always expect that their returns and refunds happen fast. Initiating a return through the returns center is the first step. However, the process needs to get support from an efficient back-end system that works 24/7. The system should:
Follow a fast turnaround for customers.
Keep customers updated about the status.
Get you the required information for your store to keep an accurate inventory.
When done the return process in the right way, it improves customer satisfaction and makes them stick around.
If done wrong, you will probably lose customers. Studies show that if a brand takes 4-6 days to complete a return process, there will be little chance the customer will ever be back to your store.
Keep Your Data Updated
As soon as your return management system starts functioning, your main goal should be to complete every return quickly and keep customers happy. Another aspect is gathering data and analyzing it to get insights into the following:
Customers' requirements.
Customers' buying behavior.
Fix the weak areas of your business.
Ways to minimize returns in the future.
Use ShippingChimp's self-serve return management portal
Managing returns seamlessly needs an efficient system. Although Shopify does not have any built-in returns management feature, it is possible to automate most of the workload by using ShippingChimp's self-serve returns management portal.
The returns management portal :
Provides a dashboard with return policy settings and more.
Help to pull orders when customers put in their email ID and order number. 
Include a simple form so that customers can submit their return requests.
Offers tracking status of the returned shipment. 
Closing Words
Make the return process on your Shopify store efficient and seamless. The Shopify platform enables eCommerce businesses to roll out effective return management. Also, better returns optimization will get you better insights into your business.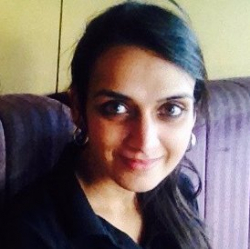 Latest posts by Revathi Karthik
(see all)