Generally, most eCommerce businesses seek to acquire new customers and spend nearly 80 percent of their marketing or sales budget there. However, they may have been spending their money and efforts at the wrong place.
Similar to others, if you too are chasing new customers, it may increase the average cost of your retail business by almost 7 times more compared to generating repeat sales from existing customers.
You will Get Recurring Sales from Existing Customers
Existing or repeat customers are the ones who have visited your online store and made at least two purchases.
Based on their buying experience, existing customers will more likely buy again from your store in the future.
Chances of Repeat Purchase by Existing Customers (Source: blog.smile.io)
After buying something for the first time, there is a 27 percent likelihood of repeat purchases by customers.
To make sure it happens, you can encourage and persuade those customers to come back to your store. Subsequently, there is a likelihood of 54 percent that the customers will return to make purchases from time to time.
The Impact of Repeat Sales on Your eCommerce Revenue
The frequency or the rate of repeat purchase measures the percentage of customers who return to your retail store to buy again after their first purchase.
The formula for calculating the repeat purchase rate is below:
Source: zaius.com
Once you find out the repeat purchase rate of your business, you will also figure out the buying behavior of your existing customers. This way, you can revamp your marketing strategy to attract those customers to buy more often and become loyal to your brand.
According to Adobe Digital Index, existing customers makeup only 8 percent of the total web traffic, and generate 41 percent of a store's revenue. This rate can even go up to 75 percent if you devise an effective strategy to persuade those repeat customers.
Source: Adobe Digital Index
Best Strategies to Generate Repeat Sales for Your eCommerce Store
1. Email Marketing to Send Customized Product Recommendation

In the eCommerce industry, sending customized emails work well to make an impact. It begins by communicating with customers by their first name.
Regular communication with your existing customers will help you understand their choices and lifestyle.
Example:
Custom Email by Very.co.uk (Source: optinmonster.com)
You can collect data on customers reviewing their buying history, and send personalized emails and promotional offers to them.
By installing a quality software application, you can send automated custom product recommendations via emails.
You can send product recommendations to existing customers on the items in the same category where they shopped earlier. It will increase the likelihood of repeat purchases of those products again.
2. Send Useful Suggestions/Tips to Customers
If customers permit to receive promotional emails or tips, use them to your advantage. Send emails thanking customers for their purchases provide useful suggestions, make offers to upgrade, or get a quote for long-term service benefits.
Sending Tips to Customers is a Good Way to Communicate (Source: optinmonster.com)
You can send periodical emails with useful tips and updates to stay in customers' minds. You can also send these emails to notify about new product launches and discounted offers that customers may find interesting.
3. Focus on Post-purchase Communication
Sending post-purchase communication from time to time is an important strategy in eCommerce marketing that helps to retain customers.
Communicating with customers after they buy a product improves customer engagement and encourages repeat purchases.
Average Order Conversion by Sources (Source: shopify.in)
According to a Shopify report on Black Friday Cyber Monday (BFCM) sales shows that emails achieve the most conversion rate (4.29%). 
Almost 50 percent of customers feel buyer's anxiety and remorse after purchasing a product. So, by using effective communication, try to rationalize customers' purchase decisions and make them feel assured.
You can begin your post-purchase communication by sending an order confirmation email, and also thanking customers.
Example:
Order Confirmation Email (Source: optinmonster.com)
Post-purchase communication could also be a product recommendation or even seeking opinions from customers about their preferences to personalize your message.
Example:
Post-Purchase Communication Seeking Opinion from Customers (Source: optinmonster.com)
Once customers pick an option, you can customize your next communications with products that match their preferences.
4. Ask Politely to Create an Account
On your online store, allowing customers to browse and check out as a guest without signing up can drive sales.
Many eCommerce stores often lose potential customers as they force online visitors to create an account. This reason alone makes nearly 23 percent of visitors discard their shopping carts.
New customers often think signing up for an account is a long-term commitment and leave a store if they think it is not useful.
Message to a Customer to Create an Account (Source: shopify.in)
You can politely ask customers to create an account by letting them know about the benefits they will get, including faster checkout, discounts, and more. If customers choose to sign up, send them emails often to generate repeat business.
5. Educate Customers to Increase Engagement
Sending educational messages to customers via emails can improve customer engagement and increase your retention rate.
For example, you can send emails to customers with a link to useful resources so that they can go through a short course or develop a skill relevant to your product.
Example:
Example of Educating Customers by Salesforce (Source: elasticemail.com)
6. Send Discount Codes or Coupons
Sending discount codes or coupons to your existing customers is an effective way to encourage them to come back to your store for more purchases.
While sending a coupon, specify a deadline to give a sense of scarcity, which will likely push customers to take an action.
Discount Coupon (Source: BlueSky Airport Parking)
Discounts like these usually make customers feel special, and they are likely to come back for repeat purchases.
7. Send a Birthday Gift
Birthdays are special occasions and call for a celebration. Although customers will receive birthday wishes and gifts from family, friends, and colleagues, your brand can still stand out to make the day memorable.
On customers' birthdays, send them a special discount, encouraging them to buy your product.
In the email below, the French fashion brand La Redoute has offered the customer a 25 percent discount on their new collection.
Example:
An Email with Birthday Wish to a Customer (Source: ecommercebooth.com)
Shooting an email with a special birthday discount makes customers valued, and it will also improve your brand appeal. If the customer tries the discount offer, and everything goes well, it will likely turn him/her to a loyal brand advocate.
8. Provide Easy and Multiple Finance Options to Help Customers buy your products
While shopping for a product or service that requires substantial spending, many customers often hesitate. Things can be more difficult if there are no alternative payment options. In those cases, they are likely to retract from their buying intent.
If you can provide easy financing options for your retail store, it will be easier for customers to buy your product or service, and encourage them to come back for repeat purchases.
Remember that credit cards should not be the only option for buying through EMI. You can also provide customers to pay EMIs using their debit cards, PayPal, coupons, net banking, or the buy now pay later option.
Example:
MindMeister Payment Options (Source: neilpatel.com)
9. Retargeting
You can retarget online visitors to your retail store who showed buying intent, but eventually abandoned their shopping carts. Data shows that it occurs with 68 percent of online orders
Those customers who added products to the shopping cart but did not check out, send an email to them reminding them that the item is still in their cart. You expedite the purchase; you may also offer them a discount or free shipping.
Abandoned Cart Email by Adidas (Source: bigcommerce.com)
Retargeting also yields positive results on social media platforms. For example, retargeting ads on Facebook brings in up to three times the conversion rate and reduces the cost per conversion by nearly 65 percent than generic ads.
10. Re-stock messages
Notifying customers about product re-stock is another way to bring customers back to your store.
If customers earlier visited your store and liked a product but it was out-of-stock, sending a re-stocking message will give them a chance to buy it.
Re-stock emails can increase conversions if you give customers more details about the relevant product.
Example:
Re-stock Message (Source: appikon.com)
11. Treating Repeat Customers like VIPs
Your repeat customers will eventually become high-spenders because they contribute a significant portion of your total revenues. So, do not miss out on chances to show your appreciation.
Starbucks Gold Card for a VIP Customer (Source: blog.smile.io)
The eCommerce industry has various segments of customers. Besides high-spenders or high-value customers, there are thrifty shoppers, cart abandoners, one-timers, coupon lovers, indecisive shoppers, newsletter readers, curious browsers, and others.
To constantly engage your high-spending consumers, send them regular discounted offers, tips, thank-you notes, or invite them to be part of your new product launches.
12. Invite Customer to Sign up for a Loyalty Program
Inviting customers to your loyalty program is a systematic and long-term strategy to linger your brand's association with them, along with getting repeat business.
The Beauty Insider is a tiered, point-based loyalty program of Sephora. Members in this program can earn a point for each dollar they spend on the brand's website and advance through stages from "insider," "VIB" to "rouge."
Example:
Airbnb Referral Program (Source: sleeknote.com)
Attractive referral programs can increase the customer retention rate, brand popularity, and revenue.
13. Excellent Customer Service
These days, just good customer service is not enough. You need to provide great customer service to edge out your competitors, make your customers happy, and successfully retain them.
Outstanding customer service is truly a game-changer. According to a report by Microsoft State of Global Customer Service, almost 97 percent of customers stated that customer service is a decisive factor for them to choose a brand.
(Source: ecommercebooth.com)
Other than giving support over voice calls, email, and live chat, offering customer services using social media platforms such as Facebook, Instagram, Twitter, or WhatsApp can make your business more accessible to customers.
14. Offering Self-Service Option to Customers
Providing a self-service option is one of the most effective yet underrated options. The following data shows why this option is important.
Data on Customer Self-Service (Source: groovehq.com)
To be truly useful, the self-service options should be comprehensive so customers can meet their needs without any hassle. Amazon's self-service option is a good example of how the system should ideally work.
15. Feedback Request
Collecting customer feedback is a sincere and effective way to improve your product or service quality, which also enhances the customer experience.
The following data by Review Trackers give some crucial insights:
79 percent of prospective customers go through online reviews to be sure that their selected product or service meets their quality expectations.
61 percent of customers read reviews to confirm that the product/service they want to buy actually works.
53 percent read online reviews to avoid getting scammed by a brand.
83 percent of customers come across new products by reading reviews every month.
Finally, 7 percent of potential customers check out at least 20 reviews before considering buying from a brand.
Example:
Feedback Request to Customers (Source: ecommercebooth.com)
On your eCommerce store, you can install a "Write a Review" or "Survey" button or a short questionnaire with a rating option to get quick feedback after customers complete their purchase.
You can also send customers an email with a review request or a survey link. All the strategies listed in this post can help your eCommerce store retain your existing customers and get repeat sales.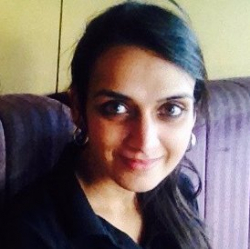 Latest posts by Revathi Karthik
(see all)