We do agree that it is a tough choice between Shopify and Squarespace. If you compare Squarespace and Shopify, you will find both platforms to be feature-rich.
Building websites is easy using both. It requires no technical knowledge. However, if you are looking for a detailed comparison of Shopify vs. Squarespace, you are at the right place.
But before jumping into the Shopify vs. Squarespace zone, we have news to share!
You can migrate between the two platforms if you have either a Squarespace eCommerce store or a Shopify online store. You can migrate from Shopify to Squarespace or vice versa.
Moreover, you can even migrate to Shopify or Squarespace from another platform if you're willing to use the features of the two choices.
Shopify vs. Squarespace – An Quick Overview
For beginners, Shopify is the best option. Launched back in 2004, Shopify is a hosted eCommerce platform. Even if you know nothing about coding or programming, you can easily start your Shopify online store. Currently, we know of 3,762,214 live websites that are using Shopify.
Squarespace is your go-to option for creating and managing online stores, blogs, or websites. This CMS platform allows the creation of professional websites of all business types. Plus, with its drag and drop interface, it becomes to build a website. As of now, globally, Squarespace hosts 2,856,925 live websites.
The initial purposes of these two platforms were different. Shopify was built to boost sales for online sellers. Whereas, Squarespace was created to support content-based websites.
Shopify vs. Squarespace – A Detailed Comparison
Here's a comprehensive Shopify vs Squarespace section, that will help you make a perfect choice.
1. Pricing
Everyone looks for quality services at great prices. Have a look at Shopify vs Squarespace pricing to decide the best option for your business.
Shopify offers 3 monthly pricing plans:
· Basic Shopify – $29 USD
· Shopify – $79 USD
· Advanced Shopify – $299 USD
Plus, Shopify Lite is also available at $9/ month suited for those who want to sell in-person or integrate features into existing websites. For eCommerce business expansions, you have the Shopify Plus option. The plan starts at $2000/month.
Besides, Shopify also offers a 2-weeks free trial period that you can access just by registering with the platform.
Squarespace has 4 monthly pricing options:
· Personal – $16
· Business – $26
· Basic Commerce – $35
· Advanced Commerce – $54
What we liked about Squarespace pricing is their annual plan. Paying early helps you save 30% annually on your Business plan. For the other plans, you get to save 25%. The yearly pricing by Squarespace looks like this:
· Personal – $12
· Business – $18
· Basic Commerce – $26
· Advanced Commerce – $40
Like Shopify, Squarespace also offers a 14-days free trial.
Note: The personal plan by Squarespace does not include marketing features. For your eCommerce store, go with the Business plan. Also, an extra 3% transaction fee is applicable to the business plan. Hence, the ultimate price is high.
2. Key features
Interface
Both Shopify and Squarespace have a great layout. But Squarespace's interface is currently more elegant and user-friendly. It has a better content management functionality than Shopify.
However, the improvised version of Shopify does look similar to Squarespace. The blocks and sections look customized and attractive.
Visuals and Templates
Squarespace has gorgeous templates. They are contemporary and artistic. Plus, the themes are varied. Also, you get to choose from around 130 templates.
Unlike Squarespace, Shopify has limited template options. You get to choose from 10 free templates plus, they aren't as varied as Squarespace's.
3. Ease of use
Shopify and Squarespace share a similar layout. However, there's a difference between the two when it comes to using the features.
Shopify has an easy drag-and-drop design. Click, move, and drop the page elements wherever you want. Plus, the interface is clear with visual cues to avoid getting confused while designing your store.
The language used by Shopify is simple. The "undo" button and keyboard shortcuts make the entire process of building a store hassle-free.
If Shopify is easy, Squarespace is easier. It offers a beginner-friendly dashboard, a good template editor. Also, Squarespace is easy in terms of backend use. All its functions are placed in a way that is easily traceable even by newbies.
4. Customer Support
Squarespace vs Shopify eCommerce offers good overall support. But Shopify walks the extra mile with varied support options – 24/7 call support, email, and live chat. Further, if you choose their Plus Level plan, you get a support agent too.
If you are a growing business, Shopify also offers the option to hire a Shopify Expert who can help you with coding, designing, and much more.
Coming to Squarespace, their customer support is quite limited. Though all your issues are addressed instantly by visiting the fantastic forum, Shopify's few support options. Squarespace also offers live chat support, but only from Monday to Friday, 4am – 8pm (EST).
5. Point of Sale (POS)
The POS function lets you sell hardware in a physical location like a trade event, stall, retail outlet, and online store.
With POS, you can link your tablets, card readers, etc., to the backend of your online store. This helps in making payments and keeps your stock count synced automatically.
The POS functionality was initially offered by Shopify only. However, now Squarespace offers integration with Square – an eCommerce store that provides POS hardware.
You can use the Shopify POS kit from the Shopify Hardware Store in UK, US, Canada, and Ireland. Outside these specific regions, supported hardware is available only from authorized resellers. Whereas Squarespace offers its Square integration within the US only.
Overall, the Shopify POS is better and has quite many features compared to Squarespace.
6. Themes
Shopify offers a simple, illustrative, elegant choice of themes. You get 9 templates for free and the premium themes cost around $140-180. The themes are attractive, mobile responsive, and you can choose to switch them too.
Squarespace offers stylish and contemporary themes, best for content-driven websites. Professionally created, they have great design, performance, mobile responsiveness, and usability. The variety of themes in Squarespace is more. You can showcase a photograph, music, or art. So, with Squarespace, you get to design your store in an artistic way.
7. Marketing features
Among the marketing features, Shopify has a better range of functionalities than Squarespace. Here's a list of a few marketing features and their comparisons.
Social Media Integration
Shopify is better with social media integrations than Squarespace. You get to sell across ten social media platforms. Plus, you get to add a huge range of marketing, shipping, and accounting apps.
Here, Squarespace's extension has both paid and free options. But the range of apps offered is selective.
SEO
If you want your website to rank higher, Shopify would be beneficial for you. It offers a range of SEO apps and features. Plus, Shopify prompts the best practices for you when you upload something new.
On the other hand, Squarespace is an average SEO player. It offers the basic SEO features and functionalities but not the best practices prompt like Shopify.
Email Campaign
Squarespace offers email campaigns as an add-on feature. It offers a free trial and you can send up to 50k campaigns monthly. After that, you'll be charged $8 /month.
With Shopify, you can create email campaigns from your admin page. However, you get access to a lot of flexibility using a few apps like Privy.
Blogging
Squarespace has to be the best option for you when it comes to blogging. It offers all the blogging features like archive functionality, built-in analytics, search feature, etc., that can make your blog stand out.
However, Shopify lacks all of the features mentioned above for blogging. But, unlike Squarespace, Shopify does offer blog-specific SEO features.
Final Words
Are you on your way to open an eCommerce store? Make sure that you build an excellent shopping experience with exceptional post-delivery service. And a great Shopify app that takes care of the post-purchase experience is ShippingChimp.
Here's how ShippingChimp can help:
Top-notch customer service with live tracking
Personalized delivery notifications for each customer
Proper care of return with an advanced delivery dispute portal
Start your free trial now and learn more about it.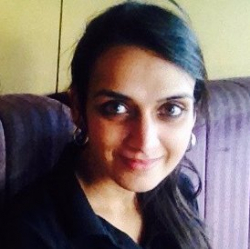 Latest posts by Revathi Karthik
(see all)