Most online shoppers receive SMS after they purchase something from eCommerce companies. This is one of the ways how those businesses try to connect with customers and further boost their sales. 
When buying a product or service from online stores, if customers fill out online forms with their mobile number, it provides an opportunity for companies to initiate SMS marketing.
Even big brands, including Adidas, Reebok, Nike, IKEA, and Tommy Hilfiger, use post-purchase SMS marketing to generate repeat purchases easily and cost-effectively.
In recent times, the use of SMS for post-purchase communication has increased at a fast pace. A survey by SimpleTexting reveals that 61 percent of marketers will integrate SMS marketing with their ongoing marketing strategy.
The simplicity of the system and high opening rates of SMS as a marketing tool has made this method a prominent marketing trend.
What is Post-Purchase SMS Marketing and its Usage?
Post-purchase SMS marketing is about sending promotional or transactional text messages to customers once they purchase a product from an eCommerce store.
Some of those SMS are purchase confirmation, welcome message, upselling messages with product recommendations, etc. Text messages are easy to create, send and recipients open them in seconds.
Ecommerce marketers are integrating post-purchase SMS marketing as part of their marketing strategies because it is an economical method, can connect with customers faster, and is easily scalable.
Some Statistics on Post-Purchase SMS Marketing:
Nearly 61 percent of retail businesses still have not included SMS marketing in their marketing strategies.
Almost 64 percent of shoppers want that businesses should communicate with them from time to time through SMS.
Around 4.5x of customers are likely to be more responsive to SMS marketing.
60 percent of retail customers prefer using SMS for customer service than making calls.
SMS is a preferred mode of communication for customers in the 18-34-year age bracket.
75 percent of customers stated they would like to receive special post-purchase offers via SMS.
29 percent of customers click the links in text messages.
Businesses may need 60 percent fewer agents if they implement automated SMS marketing.
53 percent of customers prefer SMS for fraud alerts and service outages to receiving emails.
Two-way SMS can improve net promoter scores of businesses and improve their efficiency by almost 80 percent.
The Purpose and Process of Post-Purchase SMS Marketing
The purpose of post-purchase SMS marketing is to help eCommerce businesses connect instantly with newly acquired and existing customers. Since most people have either a basic phone or smartphone these days, sending SMS is the easiest way to reach out to them.
Usually, retail marketers send SMS using "shortcodes" that are typically 5-6 digits long and can represent a single sender or multiple senders.
It is illegal to change the sender information in text messages in many countries. This means you will see an SMS with a shortcode used by the service provider, not the seller. So, you need to show your company name in SMS.
There are mainly two types of SMS marketing:
Promotional SMS: Promotional SMS is about sending bulk text messages to multiple customers at the same time. These text messages usually contain promotional offers (discounts, coupons, etc.) or general information, including updates, events, and alerts.
Transactional SMS: A transactional SMS is a "one-time" text message that is triggered by a specific event or action. For example, to send SMS to confirm an order or notify customers of the delivery status of an item. These text messages contain the latest updates for customers.
Why Post-Purchase SMS Marketing has been Effective?
SMS marketing has much higher open and click-through rates. One study that included over 31 million SMS and web push messages has revealed a click-through rate of more than 10 percent.
So, eCommerce marketers should resort to SMS marketing to reach their customers at a faster rate. The reasons why sending post-purchase SMS has been effective are below:
High Usage of Smartphones
In the US, nearly 85 percent of adults have a smartphone as of 2021. So, using SMS is the easiest way for eCommerce businesses to connect with customers after their purchase. Marketers often include a link in the SMS and can drive engagement for their online stores.
Easier and Faster than sending Emails
Sending SMS is much easier than email. Besides, text messages are faster and ideal for instant notifications. On the other hand, emails are better for more long-form marketing campaigns.
SMS has high open rates. Most recipients read almost 90 percent of post-purchase SMS within 3 minutes. It makes SMS a useful method in delivering important information more effectively.
Better and Cost-Effective Method for Low-Connectivity Areas
If you plan to expand your business in the regions or countries where data/Wi-Fi costs are high, SMS marketing will be a cost-effective way to connect with customers.
How eCommerce Businesses Can Benefit from SMS Marketing
Most direct-to-consumer (DTC) businesses find SMS marketing suitable for their marketing efforts.
Overall, the following businesses can make the most out of SMS marketing:
Retail businesses: Whether sending order/shipping notifications or product recommendations, text messaging works well for retail businesses.
Service-based businesses: Service-oriented businesses can use SMS notifications to keep their customers updated with important post-purchase alerts.
Online Travel companies: SMS Marketing is a useful tool for online travel agencies as customers need real-time information such as changes in flight timing, gate changes, early check-in, cancellations, weather alerts, and more.
Five Effective Post-Purchase SMS Marketing Strategies that Work
Here are the five most effective post-purchase SMS marketing strategies.
Automating Customer Communication Using an SMS Marketing Tool
Before you start your SMS marketing campaigns, you need a list of subscribers.
It is easier for eCommerce businesses to get a list of subscribers than other businesses since online shoppers need to fill their basic details including the mobile number when providing the shipping address. Also, online shoppers expect to hear from retailers after their purchase.
Most customers expect to receive:
Notifications on the order confirmation.
Notifications on the shipping status with a tracking number.
Notifications on delivery.
A request for writing a review within a week of purchase.
These are basic touchpoints for eCommerce businesses and shoppers would like to receive these notifications on their mobile phones, preferably as text messages.
So, before customers check out and fill in their mobile number, you need to explain what notifications you are going to send.
Leading SMS marketing tools such as Klaviyo, Omnisend, and Cartloop make SMS marketing simple and effective.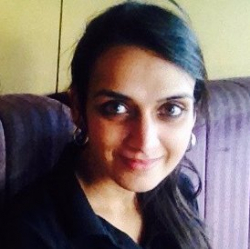 Latest posts by Revathi Karthik
(see all)