It is a renaissance, it is a golden age,"."We are now solving problems with machine learning and artificial intelligence that were … in the realm of science fiction for the last several decades." Jeff Bezos mentioned at internet association's Gala.
It is meant to be.
Even if you have to cut across all the hype, the signs are hard to miss.
Artificial intelligence is revolutionizing the way you sell.
Retailers can now forge a better relationship with customers by tracking their shopping patterns, getting insights into their buying behavior and making holistic business decisions.
With access to unprecedented consumer data, progression towards predictive AI has been seamless and natural.
Here is how retailers can leverage the benefits of AI in fostering customer relationship:
1. Predict customer behavior
Have you noticed that as you start watching house of cards on Netflix, the algorithm scrutinizes your behavior, compares it with the millions of other viewers, and gently nudges you to watch other Kevin spacey's movies?
The same predictive algorithm could be applied to forecasting what your customers want. Is your customer looking for a wedding dress? AI algorithms could recommend wedding shoes or accessories to pair up with the dress. Fascinating, isn't it? Depending on the shopping cart, history of shopping behavior, demography, wish list, predictive AI can handpick products and position them intelligently in the " you may like these too" category. AI algorithms facilitate uncovering customer behavioral insights that help online and offline retailers to appeal to their customer's needs better and offer a personalized shopping experience.
If big data is the cake, AI is undoubtedly the icing.
2. Intelligent Inventory management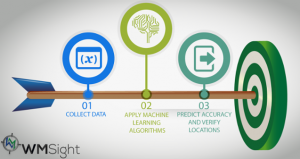 Managing inventory is no easy feat. Despite employing retail inventory monitoring systems, it is challenging to combat depleted stock issues. It is embarrassing and counterproductive to turn away your customers.
With an artificial intelligence system, it is possible to understand, analyze, and forecast customer demands that help in aligning sales with supply. The stock issue could be rectified to the utmost precision with AI. Additionally, supply chain processes generate tons of data. It would be a sheer waste not to employ AI to maximize the value extracted to drive process improvement and efficient decision making. AI systems can analyze trends in real-time, find a correlation among unstructured data, and provide accurate information about the replenishment of inventory.
3. Deliver the Wow experience
According to the supply chain transaction of just one e-tailer on a black day is as below:
| | | | |
| --- | --- | --- | --- |
| Orders Per day | Total Transaction | Number of picking lines | Outbound delivery truck scans |
| 426( orders in seconds) | 36 million | 250 million | 40 million |
When the data points are incredibly massive, deploying artificial intelligence would help in organizing the information, allocating resources at every transition point, and finding points of maximizing optimization.
As an e-tailer, it is vital to analyze, dissect, and dig for nuggets of information that could help streamline the supply chain process. Anticipatory logistics has gained a lot of momentum in recent years partly due to the rising customer expectations and partly due to the AI boom. Letting the customer know where their order is and when exactly it will reach them has become important in an effort to mitigate the gestation gap between ordering and feeling the product.
Sample the following graph that indicates the surge in the volume of shipments during holidays: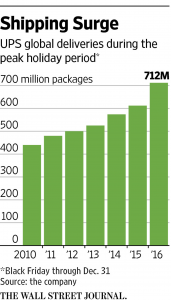 It is impossible for a third-party shipper such as UPS, FedEx, or DHL to deliver the packages on time, leave alone update your customers on the shipment location. Hence the onus is passed on to the retailer to follow through with the entire order fulfillment process. AI algorithm empowers you to proactively solve logistic issues and notify your customers of any exception
Although retail giants like Amazon have been quick to adopt, smaller businesses are yet to take the leap when it comes to infusing AI for a superior retail experience. According to a study conducted recently by Gartner, AI Technologies will be in almost every new software product by 2020. Hence it is critical for e-commerce companies to embrace AI to secure their position in the e-commerce race.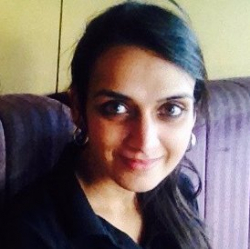 Latest posts by Revathi Karthik
(see all)