Have you ever struggled to select the appropriate shipping carrier for your eCommerce store? We're sure you have! In fact, choosing the right shipping carrier is one of the most crucial decisions that an eCommerce store needs to make. It is part of improving an eCommerce store's post-purchase experience.
If you want to go by the popular shipping companies, you don't have many options in hand. Two popular shipping carriers that you must know about are DHL and FedEx. But since you can't pick both, you have to select any one of these shipping companies for your business.
So, here's a DHL vs. FedEx comparison to help you select the right shipping carrier for your company. Let's get started then!
Introduction to DHL
DHL was founded in the US but this shipping company is headquartered in Germany. It is one of the world's largest logistics companies with a strong network across Europe, Asia, and America. On average, DHL ships over 1 billion parcels a year. Isn't that huge? There are over 55000 employees working across different branches of DHL.
Introduction to FedEx
FedEx is a US-based MNC, having a strong logistics network across America. FedEx is one of the first shipping service providers that started overnight shipping service. It also started the live tracking and real-time location update features. Currently, FedEx is operating in over 200 countries across the globe. FedEx ships in over 50000 locations in the US alone.
Pros and Cons of DHL
DHL has its own share of pros and cons. Here are a few to start with:
Pros
Strong international presence across Europe
Strong delivery services like air delivery, sea-delivery, and door-to-door delivery
A responsive international help desk always ready to solve customers' queries
DHL doesn't charge any pick-up fee on the shipments
Cons
DHL's presence in the US is limited as compared to other shipping companies
DHL incorporates extra charges for various occasions
Pros and Cons of FedEx
Here are the benefits and disadvantages of selecting FedEx as your shipping service provider:
Pros
FedEx offers different perks, including an insurance package on each shipment package
FedEx offers effective discounts of up to 20% on the shipment packages
FedEx has an effective tracking page to keep the users updated
FedEx has a weekend delivery option too
Cons
FedEx has limited pick-up and drop-off locations across the US
FedEx follows a higher shipping rate for domestic and international shipping
DHL Vs. FedEx – An Overall Comparison
Let's do a quick comparison to find out which shipping carrier is the perfect match for you between DHL and FedEx:
Delivery speed
Both DHL and FedEx are efficient shipping companies, offering overnight delivery. However, the difference between the delivery networks of DHL and FedEx is that FedEx works with many independent contractors within their global logistics network, whereas DHL works with an integrated network with no independent contractors.
As many third-party contractors and intermediaries are involved, the delivery speed of FedEx is often affected. On the contrary, FedEx's logistics network is stronger in the US as compared to DHL. This could also be the reason behind the delay in delivery for DHL.
International shipping rates
Both DHL and FedEx incorporate high shipping rates for emergency shipments or same-day delivery services. However, there are some standard international shipping rates that both of these shipping carriers impose. If we do the DHL vs. FedEx comparison based on that standard international shipping rate, we must consider that DHL is cheaper compared to FedEx. So, if affordability is a prime decision-making factor for you, go for DHL.
International support services
When it comes to international support services, we can't name anyone in the DHL vs. FedEx discussion. Both DHL and FedEx offer excellent support services to their international customers. Their support services include several factors like customs, tax, clearance, and so on.
International insurance packages
Again when it comes to insurance packages, both DHL and FedEx are offering excellent insurance benefits to their customers. The insurance value depends on the shipment but both of these shipping companies offer up to $100 worth of insurance. These two brands also impose flat rate insurance options too. The value of flat-rate insurance can go up to $300.
DHL Vs. FedEx – Which one should you select?
Your ultimate selection of the right shipping carrier depends on the specific requirements of your eCommerce store. If you need a cheaper delivery partner with a strong international logistics network, DHL is the ideal option. On the contrary, if your customer base is residing in the US, you can give FedEx a shot. Just remember that it all comes down to your eCommerce store's requirements.
Don't forget about the post-purchase experience…
Shipping is part of the post-purchase shopping experience. If you want to retain the customers for a long period of time, you can never risk affecting their post-purchase experience. That's why you need the assistance of a shipping platform like ShippingChimp.
ShippingChimp bridges that gap between customers and shipping carriers with the following features:
Live tracking and branded tracking page
Personalized notifications
Efficient returns center with possibilities of repurchase
A responsive delivery dispute portal
Want to explore further? Start your free trial today!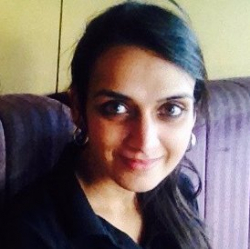 Latest posts by Revathi Karthik
(see all)