eCommerce conferences are ideal and interesting places to make new acquaintances, grow the professional network, get inputs from industry experts, and build new partnerships.
In 2021, despite delays and postponements due to the ongoing coronavirus, many e-commerce or digital marketing conferences would occur on schedule. Some of these conferences will be on-site, like the traditional way, and a few will occur on the virtual platform. It means you can attend those events from your home or office using your computer.
In this post, we have listed the top 20 eCommerce conferences, from where you can get precious insights into some of the most crucial issues in the eCommerce industry.
North America Email eCommerce Summit, February 3, 2021, Virtual | eCommerce & Email
It is a retail summit for networking, panel discussions, and presentations from industry leaders. The attendees and speakers include top eCommerce executives, email marketing experts, founders, customer experience experts.
The day will begin at 8:00 AM Eastern Time and will carry on with presentations, panel discussions, and peer-to-peer/client networking. The day will end with a virtual happy hour.
At the Future Stores retail conference, you will explore how top retailers in North America are revamping their in-store marketing strategies and integrating advanced technologies. Your major takeaways will be how to use in-store technology effectively, implement actionable strategies, empower your front line marketing associates and create an unforgettable experience for your customers.
What is in store in 2021 and beyond? You will find out at the Future Stores Summit. This is perhaps the only conference for senior retail executives in the areas such as digital, design, operations, and technology to provide them insights for the future.
This marketing summit in Atlanta, Georgia will host more than 250 brands, who will assemble to share new ideas, discuss innovative marketing strategies to solve some pressing issues and establish meaningful business alliances with more than 4 hours of networking opportunities.
This summit can provide you everything you need to achieve marketing success. Get precious insights from expert panelists, marketing solution providers and learn about advanced tools in a community-based setting.
After the turmoil of 2020, B2B brands are moving fast and finding new ways for their business continuity. Most global B2B brands are now thinking innovatively, overhauling their creative strategies, and are remixing their marketing channels and format to reach clients on the hybrid platform.
The B2B Marketing Exchange is a unique eCommerce and B2B conference, where leading B2B executives and eCommerce leaders will brainstorm through workshops, panel discussions, case studies, presentations, and more.
More than 2,000 people will participate in 50+ sessions and will discuss different areas of B2B and eCommerce.
The White Label World Expo is the largest white or private label expo in the world. The event will take place at a stunning venue in Las Vegas this year. The attendance is free in this expo, and the event offers an excellent opportunity to meet hundreds of leading eCommerce sellers such as Amazon, eBay, Ali Baba, Home Depot, and others.
Besides the top eCommerce sellers, there will be thousands of startups, who will be launching their products/services for the first time, and will be actively looking for a supplier for their white label product. Many companies will also be looking for eCommerce products and services for marketing.
Adobe Summit is a high-profile digital marketing conference, which will feature great marketing success stories, industry best practices, and practical strategies to make your business more adaptive to the fast-changing digital marketing landscape. You can also learn about all the excellent marketing tools to make your business grow.
The summit will host 2000 to 5000 delegates. Some of the keynote speakers at the event will be Praveen Agrawal, SAP, TCS, India; Joseph Ambeault, Discovery Inc., NY, USA; Kristi Barrow, Suncorp, Melbourne, Australia, and more.
Shoptalk is one of the most popular retail conferences, which happens annually and easily attracts more than 8,000 participants. It is a major platform for diverse retail-oriented businesses to assemble, collaborate, and network. Representatives starting from large retail companies, branded manufacturers to startups take part in this event.
Although the Shoptalk 2020 occurred online due to the outbreak of COVID-19, there are plans to organize the 2021's event in-person. One of the aspects of Shoptalk 2021 is an all-women speaker panel, and the announcement on the attendees will come out soon.
The Product Marketing Summit in New York City will have one of the largest gatherings of product marketers from major global companies and exciting startups in New York.
The event will feature more than 150 companies, over 300 attendees, and 30 speakers, who will share their product marketing success secrets, challenges, and experiences. It will be a 2-day long thought-provoking conference, which will allow you to meet people from the product marketing industry and make meaningful connections.
In April, you will have the opportunity to participate in this fashion/apparel-oriented eCommerce summit for two days, where you can network, listen to panel discussions and presentations of industry experts.
Attendees and speakers at the event will include eCommerce heads, owners of SMBs, marketing managers, and customer experience experts.
The DigiMarCon East is a prominent annual event on digital marketing, advertising, and media in the Eastern United States. The conference will occur at the Marriott Hotel, New York. At this event, you can communicate with your peers from the digital marketing industry in-person or online for two days.
At the event, you will learn about the latest industry trends, best practices, practical strategies, and interact with like-minded people. You can also check out innovative technologies in the realms of the Internet, Mobile, AdTech, and SaaS Technology.
The RVCF Spring Conference in May 2021 will be about training and crucial topic-oriented sessions, one-on-one retailer meetings, and networking opportunities.
You can reserve your seat now at a special rate of $179 per night by contacting the Clearwater Beach Marriott hotel and specifying "RVCF." There are special room rates available for reservations until or before April 3, 2021 (Saturday). Registration is open.
Los Angeles eCommerce Summit is one of the major retail conferences from a series of live and virtual events, which attracts retailers in diverse eCommerce niches across the US.
In the 2021 edition, this conference will comprise two days of keynote speeches, panel discussions, peer-to-peer networking, and more. The announcement on the speaker lineup will come out soon. You can also apply to speak if you wish to share your tips and experience in eCommerce retail.
The National Retail Foundation (NRF) is the largest retail trade association in the world, and their yearly conference is one of the "Big Shows" in the retail world. This is an excellent and useful event for people from the retail industry, be it on-site or online. In 2021, due to the coronavirus pandemic, the NRF will organize two industry conferences.
The NRF 2021 Chapter 2 will be a live event in New York City from June 6-8. This event will stick to the more traditional way of a live conference with multiple sessions, networking opportunities, and exhibitions.
Nashville eCommerce Summit, June 10, 2021, Nashville, TN
The Nashville eCommerce Summit will take place at the Westin Hotel, Nashville. It will be a two-day-long event comprising keynotes speeches, brainstorming/discussions by panelists, cocktail parties, networking lunches, and more.
The speakers at this summit will be industry leaders, experts, and innovators from a wide range of companies in the eCommerce realm, including reputable retailers and brands.
Grow NY is one of the fastest-growing eCommerce and D2C events in North America. The 2021 edition of the event will likely have more than 600 major online and D2C brands. Besides, you can collaborate and establish connections for potential business associations in a relevant and valuable setting than average conferences.
In this event, influential marketers, founders of leading eCommerce brands, tech providers, and investors from nearly all the retail categories will be present. You can get precious insights into the latest industry trends from visionaries and trailblazers from the world of eCommerce.
Midwest eCommerce Conference is exclusively for eCommerce sellers. This year the event will have sponsors and expert speakers from top-notch and esteemed companies in the eCommerce industry.
This eCommerce particularly helps sellers on Amazon, eBay, Etsy, and other companies in the eCommerce space with new strategies to market their products on different platforms and grow their businesses. Midwest eCommerce Conference brings in a wide range of industry expertise and experience from eCommerce sellers who test the water collaborating with seasoned sellers.
LINK2021 is another retail supply chain conference where top executives network and learn from each other. This major event addresses the challenges of the retail industry through roundtables, panel discussions, executive insights, and general sessions. Such interactions can help you learn innovative ideas and best practices.
The 2021 event will provide you with a comprehensive experience through the best educational content related to the industry, supply chain networking, and emerging technologies. This conference is truly an ideal platform for intensive discussions, high-level keynote speeches, cutting-edge solutions, and personal interactions.
eTail is a three-day-long event in Toronto, Canada to help people from the eCommerce industry increase sales and profits of their business. At this event, you will learn about action-oriented strategies and establish connections with the top industry leaders, influencers, and experts from Canada and the US. You will have valuable takeaways from this event and apply those ideas to your business.
Chicago eCommerce Summit, September 14, 2021, Chicago, IL | eCommerce & Retail
Chicago eCommerce Summit will take place at the Hyatt McCormick Place. This is one of the retail conferences from the series of in-person and virtual conferences for retailers in diverse eCommerce niches across the US.
The two-day-long event will include panel discussions, keynote speeches, peer-to-peer networking, cocktail party, and more.
Dallas eCommerce Summit, October 20, 2021, Dallas, TX | eCommerce & Retail
This eCommerce summit will occur in Dallas, Texas in October, which attracts more than 400 eCommerce business owners and professionals.
The attendees share their success stories, best practices, knowledge, and get insights into new customer acquisition strategies. Dallas eCommerce Summit aims to collaborate with regional, national, and international retailers on a single platform.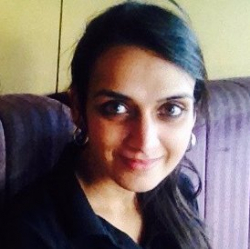 Latest posts by Revathi Karthik
(see all)