eCommerce stores have changed the dynamics of our online shopping experience. They have helped majorities of consumers to become habituated with the digital shopping experience. If you run an eCommerce store, one of the critical concerns for you should be increasing the store's conversion rate.
It is a consistent challenge for eCommerce stores to amplify their store conversion rate and drive more sales. But, don't worry. Increasing conversion rate is not a big deal if you know which strategies and tips to follow.
Here are a few effective optimization tips to boost your eCommerce conversion. So, let's begin.
What is the eCommerce conversion rate? How you can calculate it?
Let's try to define the eCommerce conversion rate first. You can define eCommerce conversion rate as the ratio of a number of transactions and number of sessions. For example, if your eCommerce store has 2 transactions for 10 sessions, the conversion rate will be 20%. 
This means a conversion rate determines how well your store is able to convert prospects into customers. The average conversion rate of an eCommerce store can provide in-depth insights into the store's financial health and performance. Store owners should normally go for higher conversion rates. It would mean that their customer value proposition is on-point. On the contrary, a lower conversion rate indicates high customer acquisition costs.
Here's the simple formula to calculate your store's eCommerce conversion rate:
eCommerce conversion rate = [ (Total numbers of store transactions / Total numbers of sessions) * 100]
There is another quick trick to estimate the conversion rate. Find it below:
Conversion rate = [ (Conversions / Total visitors) * 100]
Some eCommerce stores also estimate a metric called click conversion rate. Here's how you can estimate this type of conversion rate:
Click conversion rate = [ (Click that converted / total clicks) * 100]
Know that all of these metrics are indicating the same metric i.e. the eCommerce conversion rate. However, online stores should remain flexible. They need to measure different types of metrics at different times to perfect their marketing strategies.
What do you understand by average eCommerce conversion rate?
The concept of average eCommerce conversion rate is slightly different from the regular eCommerce conversion rate. Since eCommerce conversion rates vary from store to store, different businesses select a particular decision-making factor to find the appropriate eCommerce conversion rate.
Some of the most common factors to determine the average conversion rate are as follows:
By devices
By product type
By location
By platform
We are discussing one of the most common concepts of estimating average conversion rate hereby:
Average conversion rate by device
Sometimes, organizations try to benchmark their conversion rates depending on specific devices. The idea is to find out which device is driving maximum conversion for the eCommerce stores. Some of the device types that they consider most commonly include mobiles, tablets, laptops, and desktops. Once you figure out which device type is your highest conversion source, you can easily adjust your eCommerce marketing strategy.
For example, suppose you find out that mobile devices are driving majorities of your conversions. In that case, you can focus on developing a mobile-friendly website where users can spend more time and make prompt purchases.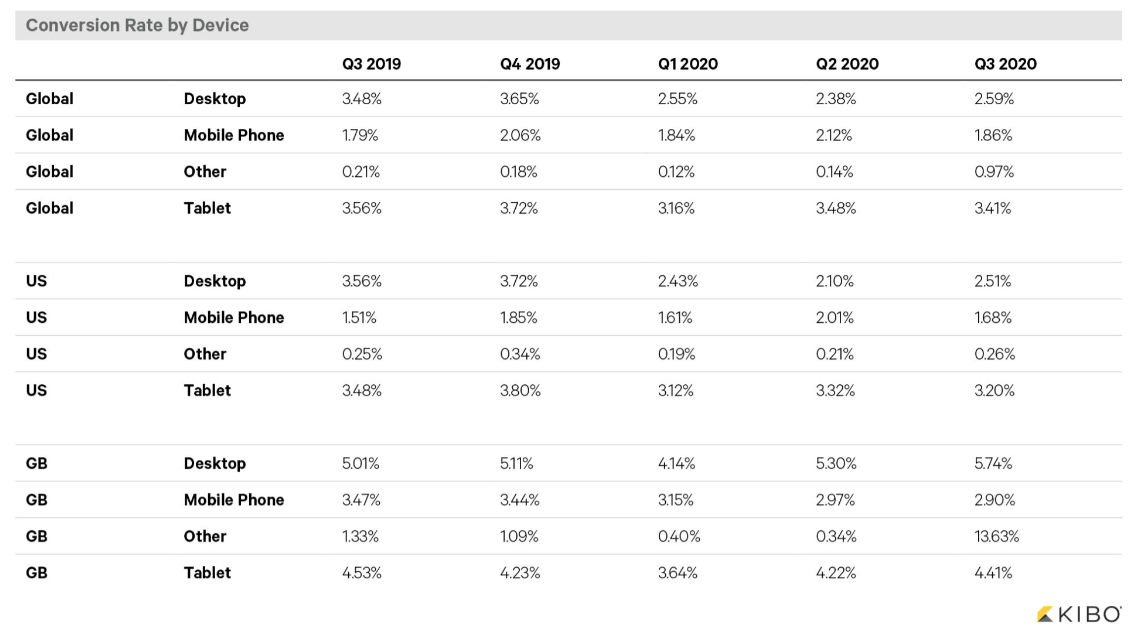 Best 5 eCommerce Conversion Rate Optimization Tips
We hope that now you have enough understanding of the concept of eCommerce conversion rate. Let's now discuss some of the easiest tips that can boost your eCommerce conversion rate in no time:
1. Optimize your eCommerce store's landing pages
Your eCommerce store's landing pages should be optimized. In fact, this is a consistent practice where developers should keep working on the individual optimization of different eCommerce pages. This can seem time-consuming as eCommerce stores have tons of landing pages. But trust us, the results will be worth it. Optimized landing pages are more likely to rank better in Google.
In fact, it takes time to prepare a winning optimization formula. So, till you reach there, you should keep practicing A/B testing. You can make different types of changes in the content, add and remove keywords, add new variants, and more. Whatever optimization changes you make, keep monitoring the eCommerce conversion rates and how they vary. This way, you'll find the apt optimization arrangement that gives a good eCommerce conversion rate.

2. There should be high-quality images and videos
Think from the perspective of a user. Will you buy from an online store that displays poor-quality images and videos on their product pages? Remember that an online store should try its best to provide the essence of physical shopping to the users. Online shoppers cannot touch the products and the least they can expect is a proper visual representation of the product to understand all its features and benefits.
So, don't forget to add high-quality images and videos wherever needed. This is a great way to maximize your store's conversion rate by creating a seamless purchase experience for the end-users.
3. Create an unmatched shipping experience
eCommerce merchants often forget the significance of an unmatched shipping experience. Just getting the customers to buy from you isn't enough. If you want to increase the eCommerce conversion rate, it's imperative that you build an advanced shipping experience. Here are some shipping hacks for you:
Offer free shipping. Customers don't always evaluate stores based on product prices. In fact, they're ready to pay for high-quality products. However, they often stop purchasing from stores that impose high shipping charges. When you're competing with the likes of Amazon, it is bound to be an expectation of customers that you'll offer free shipping.
Taking care of shipping can be a lot for eCommerce store owners. So, you should use tools like ShippingChimp to provide you end-to-end shipping support. It can help you create branded live tracking pages, send real-time notifications, and take care of returns and refunds.
Try these two shipping strategies at the earliest to notice some remarkable eCommerce traffic growth.
4. Go for a competitive pricing model
Are you offering products that are already being offered by loads of other eCommerce stores? Well, that means you need to focus on the pricing now! If achieving a good eCommerce conversion rate is on your agenda, you should start pricing your products in a competitive manner. Conduct competitor analysis and find out the price bracket they're charging for different product categories. It is a good idea that you follow the same price ranges too.
This is even more true for newbie stores. They don't have a brand presence yet and it is smarter to not charge very high prices for products that are already available at a cheaper price in the market. Also, eventually, if you decide to increase the price, make sure that you're offering enough value at that price. That's exactly how you can create customers' purchase intent and increase conversion rate.
5. Focus on prompt customer communication
Communication is the key. So, for increasing the conversion rate, you need to communicate more with the customers. Every eCommerce store should add live chat software or a chatbot to their store. That way, even when there's no customer service associate present, the browsers will get answers to their queries.
Customers demand prompt responses. Gone are the days when they'll post a question and you'll provide the answer after 2-3 days. If your competitors can give the same answer within seconds, the customer is bound to choose them over your store. So, at least add a programmed chatbot to your store that can answer all the FAQs of customers. For complex queries, the chatbot itself can connect a customer with the customer service agents.
Final Words
Before wrapping up, we just want to add one thing. Increasing your eCommerce conversion rate takes time. In the initial days, it will be lesser and it will grow eventually. So, freaking out over it is not an option. Try the above strategies we suggested and you'll surely get good results.
Any questions? Let us know in the comments section.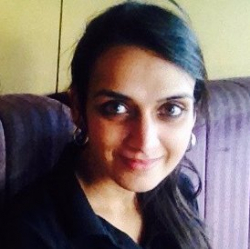 Latest posts by Revathi Karthik
(see all)