The power of excellent customer experience is always commendable. In fact, most eCommerce merchants already know that offering high-quality products is not always enough. The combination of quality and great customer experience can help you drive immense growth.
Are you a new eCommerce store merchant, clueless about how to improve eCommerce customer experience? This article will explain you exactly that and a lot more.
So, settle in!
What is eCommerce customer experience?
eCommerce customer experience is the summation of every customer communication channel, level of engagement, or any thought exchanged between a customer and the eCommerce store. The concept of eCommerce customer experience is strictly explained from the customer's perspective.
You should know here that there is no hard-written rule to improve customer experience. It is all about identifying and implementing whatever works for your brand and your target customers. If you can focus on all the customer touchpoints and provide them with what they need, you can create a powerful customer experience.
There are three types of eCommerce customer experience that you should know of:
Type 1: Pre-purchase customer experience
The beginning of a pre-purchase experience takes place even before a prospect becomes your paying customer. The moment a prospect comes across your brand, the pre-purchase customer experience phase begins. If your brand's value proposition is clear in the very first interaction with a prospect, the chances of conversion will improve.
Wondering how to create a specific value proposition to improve pre-purchase customer experience? Start with answering these questions:
What does your brand offer?
How a particular prospect will get benefitted from it?
What are the options a prospect can explore?
If the answers to these questions are readily accessible to the prospect, they would evidently like to know more. That will mark the possibility of a fast conversion.
Type 2: Shopping customer experience
Now, suppose that the prospect has converted into a paid customer. They are all set to make their very first purchase. Make sure that their first purchase experience counts. Start with adding the following aspects:
Specific product features, price and availability
A transparent return policy
Ethical and sustainability aspects
You can add more but these are the fundamental information that you have to include. Else, the customer may end up leaving your store without completing their first purchase.
Type 3: Post-purchase customer experience
One-time purchase doesn't guarantee multiple purchases. If you want to retain the customers to your eCommerce store, make sure that you create a great post-purchase experience. Here are a few things to keep in mind to create strong post-purchase experience:
Send product updates, notifications and tracking details in real-time
Offer free shipping from time to time to keep the customers happy and engaged
Ask for customers' feedback and take actions to implement those in order to satisfy them
Why does eCommerce customer experience matter?
Did you know that 40% of consumers would pay more for a better customer experience? Doesn't that partly sum up why customer experience is so much important for eCommerce stores? Here are some more reasons that you should know:
Good customer experience assures high customer retention
With exceptional customer experience you'll create loyal customers
Satisfied customers will help you establish a reliable brand image
With unmatched customer experience, you can drive high revenue growth
7 Ways to improve customer experience for your eCommerce store
Here are the strategies that you can adopt to ensure a strong customer experience for your brand:
1. Build a user-friendly eCommerce store
Customers are always looking for a user-friendly eComerce store where all the products and categories are easily accessible. Nobody prefers a store with a complex navigation option. So, the first thing to focus on is the user-friendliness of your store. Make sure to add the following factors to the store:
A simple online search button that lets you access different products and categories
An easy navigation button on the home page to explore the entire store
Clear product pages with brief product descriptions and CTAs
Remember that for eCommerce stores, customers are not always clear about what they need. Your store should be simple enough to guide them in their purchase journey. Take a look at Zara's website design:
Zara has a simple website that offers customers different product categories in carousel format. Also, it doesn't show too many options that can confuse them. It shows a few personalized product recommendations to create great customer experience.
2. Simplify the checkout options
Complex checkout options can often become the reason behind increasing abandoned carts. That's a major reason why eCommerce stores should focus on creating a simpler checkout process. Here are a few things to note while planning the checkout process for your store:
The shopping cart should be visible from all pages of the eCommerce store
Offer multiple payment options and create a secured payment experience. You don't want the customers to leave your store simply because they didn't find their preferred checkout option.
Ask for feedback once the checkout process is complete. Also, make sure that you implement those.
3. Build an omnichannel customer experience
Gone are the days when customers will come to your store every time they are willing to buy a product. Want to create an unmatched customer experience? Make sure that you place your products wherever the target customers are. This could mean website, social media, emails or any other communication channel for that matter.
Many eCommerce stores don't limit their reach to the website. In fact, they provide buying options through multiple channels like social media, various market-places and many other channels to deliver best customer experience.
4. Expedite your shipping process
Shipping comes under post-purchase experience. If you want a long-term association with the customers and want to retain them, you must focus on expediting the shipping process. Sometimes it becomes too much for eCommerce stores to manage shipping internally. In those cases, they can opt for an app like ShippingChimp to avail the following benefits:
It helps you create branded live-tracking pages for your eCommerce store to update the customers with their shipment status
It sends personalized notifications to the customers to prevent poor delivery experience
It helps you create a dedicated and transparent returns page and enables you to convert the returns into repurchases
Also, offering free shipping can drive your eCommerce sales instantly. 85% of US customers are more fond of free shipping as compared to fast shipping. Now we're not telling you to offer free shipping every time as it may affect your profit margins. But a combination of free and fast shipping can make a lot of difference.
5. Power-up your social media presence
Leveraging social media can take eCommerce stores a long way. It is a great driving factor when it comes to eCommerce customer experience. In fact, social media can help your brand build a unique presence that will only benefit your store in the future. So, start being active on social media, post actively and engage with customers through comments and DMs.
6. Focus on personalization
Even a few years ago, "personalization" was synonymous with emails, for eCommerce store. However, standing in 2021 when 91% of customers are looking for relevancy from their shopping experience, personalized emails are no longer enough. Want to amp up your personalization game? You need to do a lot more.
Here are a few personalization aspects you must know:
Relevant product recommendations based on customer's location, purchase history and browsing history
Personalized notifications, discounts and loyalty points
Personalized home page, product page and checkout page
Amazon does personalization beautifully. Here is an example:
Each products recommended by Amazon are tailor-made for the users based on their past activities and behavior. This can save a lot of time of the users earlier spent on limitless searches. It will help them find their desired products soon enough to ensure repeat purchase from the store.
7. Follow a dynamic content strategy
Don't underestimate the power of content. Content can acquire and engage customers for a long period of time. Try to create content that reflects your customers, can address their pain points and add value to their requirements. These three aspects can help you build trust in the long run.
By content we don't only mean text content. There are several other types of content that you can leverage. These would mean infographics, webinars, video tutorials and anything that represents your brand. Relevant, dynamic and completing content can be the main driving factor to create improved customer experience.
Final Words
The global eCommerce industry is full of various online stores offering a vast range of products and services. It is very challenging for a new eCommerce stores to prosper in this scenario. While making a mark is difficult, it surely is not impossible. If you keep the customers happy with exceptional customer experience, you can still change the game.
Also, if post-purchase experience is something you're struggling with, start your free trial with ShippingChimp at the earliest.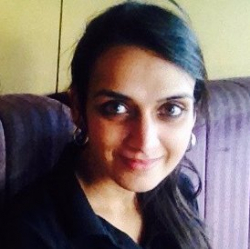 Latest posts by Revathi Karthik
(see all)