Cross-border logistics is one of the most challenging parts of shipping internationally for an eCommerce store. But it's not as straightforward as it looks. Cross-border logistics has many elements that one has to carefully understand and analyse to harness its true potential.
But Section 321 Customs Clearance allows businesses to ship to the US up to $800 worth of goods, tax and duty-free. Say what now?
Let's take the example of the most famous cross-border route – Canada to the USA
Canada shares the longest international border but makes up 12.6% of imports into the US. Out of the total imports, roughly 46% are classified as vegetable products, wood products, or foodstuffs all of which can be imported under section 321.
As a Canadian eCommerce retailer, you owe it to yourself to take advantage of Section 321.
But if you are not selling from Canada, the core benefits of using section 321 will still help you. These include:
Reduced fulfilment costs
Faster customs clearance and delivery times
Improved customer experience
Now the big question – how to claim section 321?
Section 321 rules CBP (U.S. Customs and Border Protection) requires that companies submit information in advance of the shipment's actual arrival at the border. This is necessary to ensure they comply with US safety and security requirements.
If this seems too complicated? You can also find a 3 PL who will help you ship cross-border under section 321. This way or that, claiming section 321 is a modern-day necessity if you are shipping cross-border. There is no alternative to it and the sooner we all realise that the faster we could all ship.
Watch the video here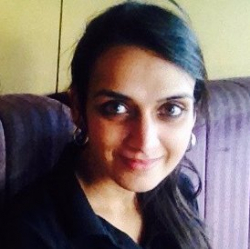 Latest posts by Revathi Karthik
(see all)