eCommerce businesses are doing the rounds for a long time now. This industry is growing rapidly and is expected to be worth USD 16,215.6 billion by 2027.
Have you ever wondered, what is the success of this massive growth for eCommerce businesses?
Well, there are many reasons, to be honest. However, the most obvious reason is the fact that they deliver customers' desired products at their doorsteps. Everybody enjoys fast shipping. But we don't really know what goes into this prompt shipping process.
Shipping is difficult to manage, especially if you're running a small business. The shipping process for a small business involves several stages and intermediaries, resulting in shipping delays and excessive spending. Hence, the best way to ship for small businesses is to find a solution where the shipping steps are executed affordably and without any interruptions.
Wondering how? Well, we have come up with a set of small business shipping tips for you. We're sure, this will come in handy. So let's get started.
How can you find the right shipping method for your small business?
When it comes to selecting the right shipping method, there are several aspects that you must consider. Going for the most popular shipping method may not always be the best choice. Small businesses should focus on collaborating with an efficient shipping vendor that can speed up the multi-stage shipping process in a cost-effective manner.
Confused? Let us help you select the best shipping method for small businesses. Here're a few points of considerations:
1. Packaging matters
If you're confused with the selection of a shipping method, start with the packaging. Let's take the example of one of the biggest shipping brands FedEx. This brand uses a dimensional shipping model. That means you can determine the costs of a shipping process on the basis of the weight and size of the packages. If you're clueless about the starting point, this could be a great start to your shipping process.
2. Use the right shipping technologies
The use of the right technology can ease the shipping process for small businesses. However, you should select the right tools to enjoy the benefits of technology. Powerful technology can help you with in-depth visibility into your shipping process.
For example, earlier when a customer would report receiving damaged products, there was no choice left to the eCommerce company but to accept their claims. With next-gen shipping analytics technology, eCommerce businesses can now have real-time visibility into their shipping process. Hence, you don't need to rely on the customers' or suppliers' claims anymore. Track your shipping stages, verify their claims and then take action.
3. Don't ignore the cost aspect
Small businesses have limited budgets. Hence, avoiding the cost aspect is never the right option for them. Try to find out channels and tools that can minimize your shipping costs. Select a shipping method that doesn't increase your overhead, without compromising on the customers' demands. You can always research and list the available shipping methods. Then go on to perform a cost vs. benefit analysis to shortlist the most suitable shipping approach.
4. Advanced support is mandatory
When narrowing down a shipping process for small businesses, you must focus on the support part. The shipping vendor you select should offer a quick and timely response to your queries. The ideal shipping process would be where you can get all your queries resolved with the least waiting time. Don't settle for the first shipping vendor you come across. Wait till all your requirements are met.
5. Networking is the way out
Networking is the key to any successful business venture. Small businesses should not ignore the power of networking at any cost. New entrepreneurs can always network with suppliers, drop-shippers, and other stakeholders to explore different shipping methods and approaches. That way, you'll be able to select the apt one for yourself in no time.
5 Shipping best practices for new eCommerce businesses
Here are some small business shipping tips that will work for small eCommerce businesses. Let's get started:
1. Automate your shipping process
Move over the challenges of a manual shipping process. Avoid delays and errors through end-to-end automation of your shipping process. With automation comes real-time analytics and tracking facilities. Hence, your customers can find out the answers to questions like "Where is my order?" by themselves.
Furthermore, with automation, you can derive a data-driven shipping strategy. You'll no longer require to depend on assumptions to form a shipping roadmap. You can easily find out where the roadblock is and the reasons for complaints and plan your actions accordingly.
2. Send timely shipment notifications
Remember that online shoppers are informed, people. They prefer receiving timely shipping notifications throughout the process. So, one of the best shipping options for small businesses is to send personalized notifications to their clients.
Each brand has its own voice, each customer has their own preferences. So, your shipping notifications should be aligned with these two aspects. By sending timed notifications, you can save your customers from having a poor shopping experience. In fact, it can be the first step toward creating loyal customers.
3. Predict and communicate shipment delays
One of the greatest frustrations for online shoppers is shipment delay. Do you know what makes it worse? When the eCommerce brands forget to communicate these delays with their customers. Hence, as an eCommerce business owner, your focus should be on predicting the possible shipment delays in advance. That way, you can take actionable steps to expedite the shipping process. In unavoidable cases, you can always communicate the shipping delays in advance to keep the customers informed.
4. Make return and refund painless for customers
Do you want to make the return and refund process miserable for your customers? Well, trust me that will only affect your brand reputation in the market. Making the return process simpler is the best way out if you want to go for a credible online brand image.
Shipping websites for small businesses should focus on converting return instances into repurchases. It should not be such a bad experience that your customer churns out. Analyze advanced shipment analytics to find out what are the barriers in your shipping process. Then work toward resolving those issues to improve customer satisfaction rate. To make the return and refund process smooth and interruption-free, you can use ShippingChimp.
5. Keep a branded tracking page ready
Keeping a product tracking page is an absolute necessity for eCommerce brands. How about adding some branding aspects to it? For example, you can add product recommendations to the tracking page to make the most of upselling and cross-selling possibilities. Plus, you can add cool themes, fonts, layouts to the tracking page to convey your brand's message. These can help you create long-lasting impressions on the customers.
How to find the best shipping service for your small business?
Here are the quick steps to find the best shipping solution for small businesses:
Focus on the weightage of your shipments. For example, if you're into shipping larger products, you should focus on how far the shipping service provider can ship. On the contrary, for smaller products, you must go with a flat rate.
If domestic shipping is your primary focus, you should go for local shipping service providers. The best way to ship from home business is through local shipping carriers. But how do small businesses ship internationally? Well, in that case, focus on both domestic and international shipping service providers. Combine both aspects to avoid any possibilities of delay.
Don't forget to perform background research for the available shipping service providers. Read the FAQs on their websites, check the reviews of their services on various portals and then make your decision. Reviews can help you gain an in-depth understanding of the pros and cons of associating with a shipping service provider. Hence, making the decision is going to be a lot easier.
Make sure that the shipping service provider you're choosing can match up to your expectations. And the biggest expectation of the customers these days is fast delivery. So, make sure to select one of those shipping companies for small businesses, that can be the fastest in delivering your products. If they don't have the bandwidth to deliver shipments on time, you should not go ahead with them.
Finally, make sure that the shipping service provider can offer an advanced tracking facility. In-depth tracking is beneficial for both you and your customers. Stay informed and keep your customers informed throughout the shipping process.
How much should I charge my customers for shipping and how can I figure that out?
There is no correct answer to this question. Your shipping charge depends on your target customers and the scenario you're in. Here we're listing down some of the common pricing models for your shipping business:
Free Shipping
The very first option to go by here is free shipping. That means not charging the customers with the shipping charges. This might not be the cheapest shipping for small businesses. But, it has to be a great shipping option to satisfy your customers. But does that mean you'll compromise on your profit margin? Definitely, not!
The solution is to opt for a shipping service provider that is cost-effective and fast at the same time. Also, free shipping can help you increase your overall sales. For example, if you place an offer like: "Free shipping on bill amount above $100", you can get your customers to buy more products to avail of free shipping.
Flat-rate Shipping
Flat rate shipping is when you charge a flat amount as a shipping fee from your customers. For eCommerce shop owners selling similar types of products, this can be a great alternative. This is opposite to the free shipping model where eCommerce shop owners believe in charging a consistent shipping charge on the total bill amount.
Real-time Rates
B2B businesses often go for the real-time rates model. They sell specialized products tailor-made to customers' requirements. In those cases, this shipping model is ideal. There will be fewer chances of overcharging or undercharging your customers when you're opting for this model.
Final Words
So, was the eCommerce shipping model clear for you? Need any further clarifications? Drop a comment and we'll get back.
Looking for an affordable tool that can automate your shipping process and reduce shipping delays? Start your free trial with ShippingChimp to learn more.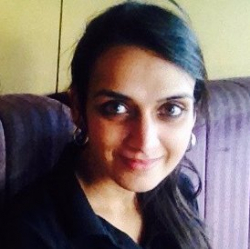 Latest posts by Revathi Karthik
(see all)