The rise in online shopping has led to a boom in the delivery economy. According to FedEx's executive vice president, about 90% of growth in the parcel market is driven by eCommerce. Last-mile logistics is no more considered as a cost center. For eCommerce companies that are vying to stay ahead of the competition, last-mile delivery experience is a game-changer.
In this article we covering the following topics:
What does order tracking mean?
What is branded order tracking page?
Why must your eCommerce store host a branded order tracking page?
360-degree visibility into order-delivery for customers
Instant response to "Where Is My Order Calls?"
Regain control over last-mile delivery
Inspire customer loyalty
Stay on top of crucial metrics
What should your branded tracking page comprise?
47% of customers cite a bad delivery experience as the reason for switching to a competitor brand. The lack of visibility and ineffective communication about package delivery is a deal-breaker for online shoppers.
What does order tracking mean?
Order tracking entails the process of monitoring order deliveries through different stages of their transit activity. From the moment the label is generated to shipment picked up until it is delivered on time. It also involves communicating it to the customer so that they know what to expect and be aware of unforeseen delays.
But most major shipping carriers such as FedEx, UPS, USPS, or DHL offer an order-tracking facility. 
Then why must eCommerce brands invest in incorporating a branded tracking page?
Let's start at the begining
What is branded order tracking page?
Instead of directing customers to shipping partners' order tracking page, brands can host all the tracking information on their website. This allows brands to create additional touchpoints to engage with customers through product recommendations etc.
Why must you host a branded order tracking page?
360-degree visibility into order-delivery for customers
Did you know that today almost 97% of your shoppers expect the ability to monitor their order throughout the shipping process? They want transparency and a high level of visibility when it comes to eCommerce shopping. Having open communication channels throughout the last-mile delivery process is a great way to showcase your brand's commitment.
Instant response to "Where Is My Order Calls?"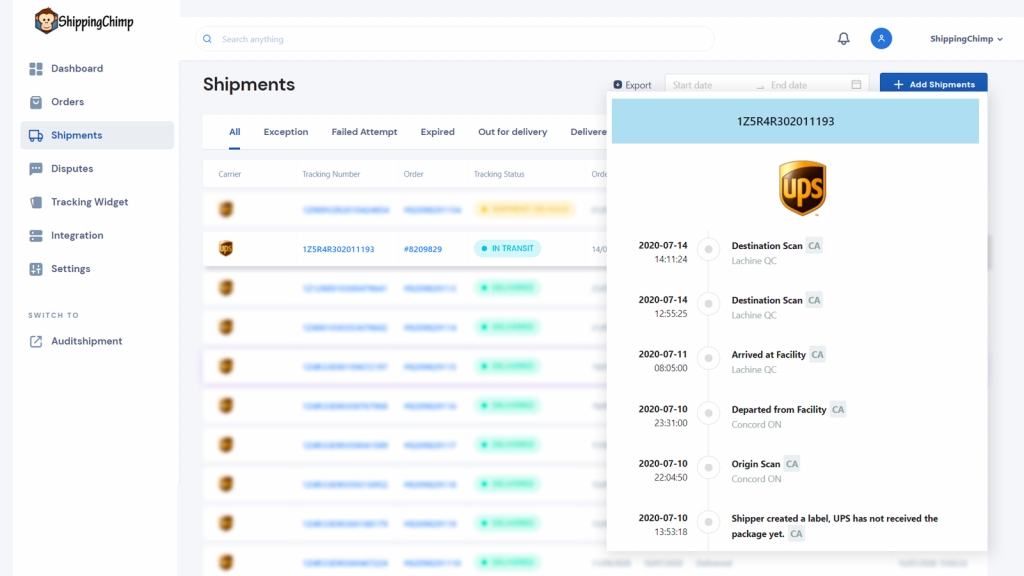 Is your support team flooded with anxious WISMO calls? Dealing with customer complaints can be expensive and time-consuming. Moreover, If you fail to appease them, your customer reviews are likely to suffer. Once you implement eCommerce order tracking all the information is automatically provided to your customer.
Regain the control over last-mile delivery
You will be in complete control of the whole order fulfillment process and will have the upper hand in this regard because you will be able to promptly and quickly address any and every issue as they arise without an iota of difficulty. Without a proper system, important tracking information can get overlooked which will only culminate in a backlog of emails from frustrated customers.
Inspire customer loyalty
Customer acquisition is non-negotiable but the real deal is to have as many repeat customers as you can who will keep purchasing from you. Repeat customers are likely to spend 16x more than first-time shoppers. Hence offering an awesome customer experience directly improves your bottom line.
Stay on top of crucial metrics
Customer experience is not all just brouhaha. It is explicitly linked to the value that it adds to your revenue. It is directly measured against-:
LTV, which is the lifetime value of customer
Net promoter score, the probability of customer referring your brand to others
CAC, cost of customer acquisition
LTV and NPS will see an uptick due to a higher customer satisfaction rate. CAC will dramatically decrease by monetizing existing customers.
What should your branded tracking page comprise of?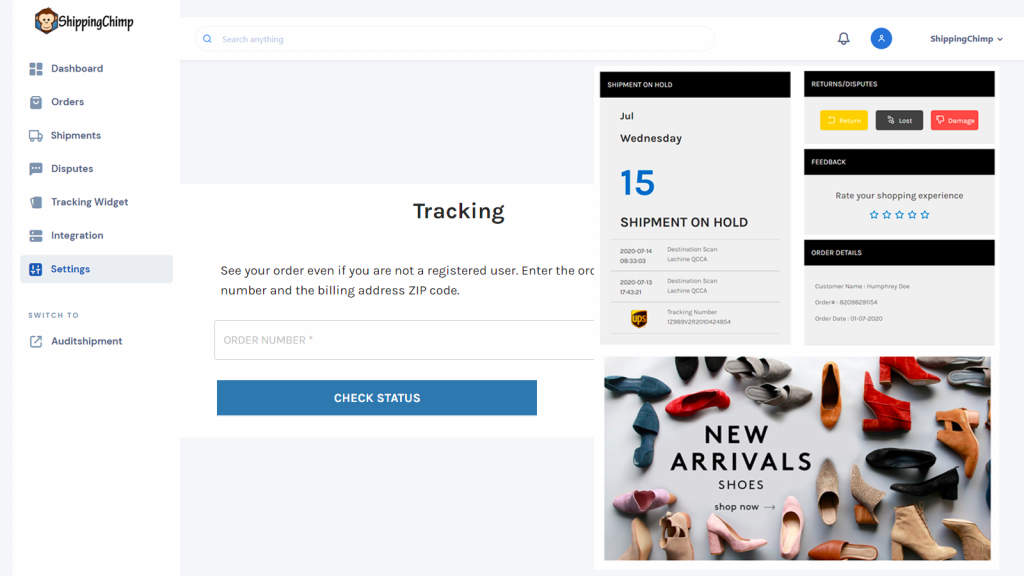 To make your customers coming back for more, it is important that you find a way to engage them. For delivering such compelling experiences, you may want to leverage an efficient and effective logistics platform that provides customized tracking pages with a few crucial features.
The estimated delivery date: Trust us, this is all the information your customer will be looking for after having placed an order. They want to know when their product will reach them. An estimated date removes all the doubt and uncertainty that online ordering usually brings with it.
Complete tracking information: Buyers are not looking for normal information about package deliveries anymore. They are constantly looking for as many details as possible. Stay transparent by sharing the live status of the order or enabling live tracking so that your customers can get real-time updates. You can keep them constantly in the loop about when it reaches the warehouse, or city or is out for delivery.
Support details: You may also want to provide your company's support information in this regard. In case of any issues with the delivery, your customers should be able to contact you easily.
White-labeled tracking page: Nothing improves visibility, credibility, and recognition like branding. Your business logos impact your consumers in more ways than one. Customize the tracking page with the brand's logo, support details, and name. The logo is important because it lets your customers know that you are still in charge of the package.
Get inspired by our exquisite collection of branded tracking templates.
Final Thoughts
When you customize the tracking page, you bring positive change for the branding of your business. You must keep in mind to track the footsteps of the shoppers and recommend them the products as per their preferences. eCommerce order tracking is now a standard offering.
Incorporating a custom tracking page is a great way to enhance the experience and impact of how the customers view you. When you manage this perception, you will earn greater trust with the customers which naturally translates into more sales for you in the long term.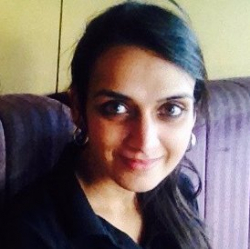 Latest posts by Revathi Karthik
(see all)