In this article, we cover the following topics:
Steering through the new normal in eCommerce
Impact of COVID on eCommerce Shipping
Impact of COVID-19 on small parcel shipping
A closer look at the delivery delays
Turning Crisis into Win: Unleash the power of personalized delivery
Steering through the new normal in eCommerce
The pandemic has turned our world upside down. Even more so for eCommerce businesses. As the demand for shopping online increased, even the most conventional retail stores were forced to have an online presence. With ever-growing online retail, the existing eCommerce players are grappling to stand out from the crowd.
But there is a silver lining. The shift in shopping behavior is setting the stage for grander innovative disruption in eCommerce. As customer expectations keep pushing the bar higher, forging a relationship beyond the first purchase has become critical for eTailers. The need to connect and maintain customer loyalty has become paramount.
Businesses are extending the engagement throughout the shopper journey. Even long after they check out their purchase. eCommerce order fulfillment and delivery have become the new frontier for personalization and customer engagement. Brands are vying to retain customers by continuously communicating with them at every step of their order journey. With the aid of predictive services and customer data analytics, eCommerce businesses are reinventing seamless brand experience.
To summarise, the following eCommerce trends have emerged to thrive in the new normal:
eCommerce expands personalization to order fulfillment and delivery experience
Rise of eCommerce Shipping as the new marketing strategy and revenue channel
CAC and AOV take a back seat while marketers double down on on-time delivery rate, CSAT, and NPS.
Impact of COVID on eCommerce Shipping
eCommerce Shipping is undergoing a huge transformation since the onset of the pandemic.
On one hand, the delay rates are at an all-time high. Even major global carriers such as  FedEx, UPS, DHL are struggling to meet their delivery commitments. Covid has understandably disrupted the delivery lines. As a result shipping costs are higher and delivery services are poorer. While on the other hand, eCommerce sales are soaring. This adds more strain to the already collapsing last-mile operations.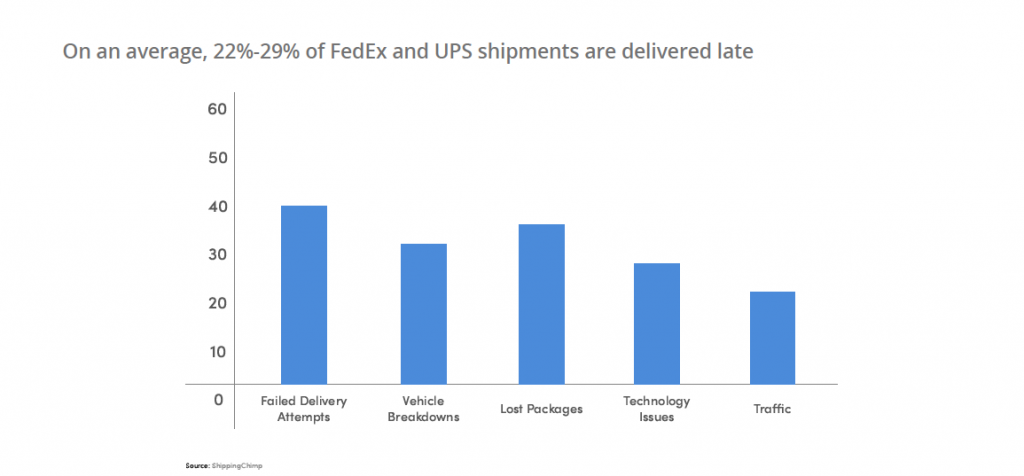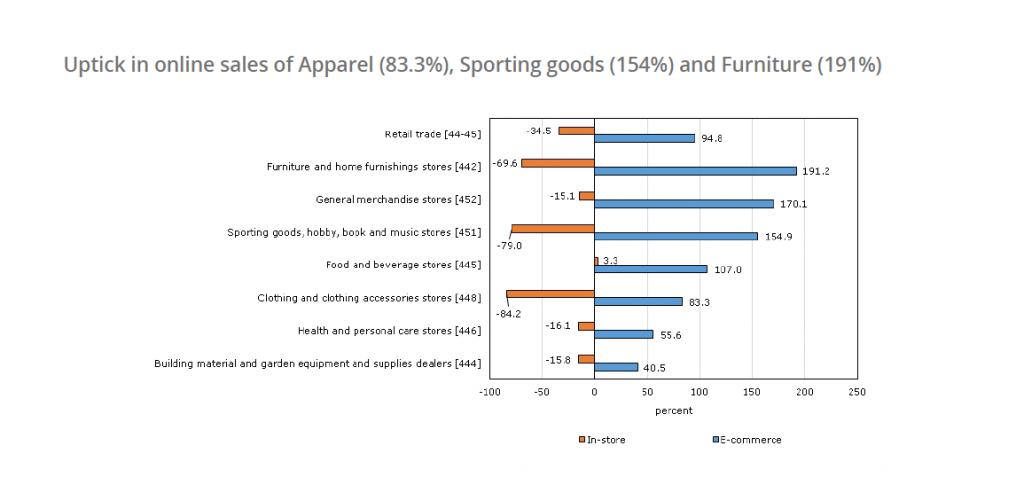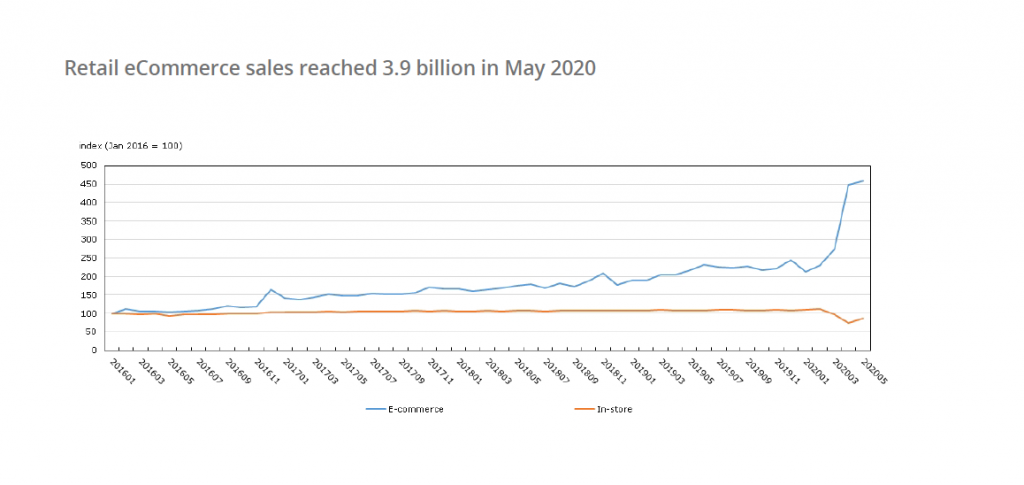 Impact of COVID-19 on small parcel shipping
Even global shipping carriers such as FedEx and UPS struggled to deliver packages on time. The backlog of undelivered parcels kept rising and their customer support centre was flooded with customer calls demanding "Where Is My Order?" Most of the orders were delayed not by days but by weeks and months. Let's take a closer look at the quality of service during the pandemic.
In the month of March, when the pandemic had just begun, the delivery delay percentage was considerably low. As the number of cases began to rise, the delay percentage reached an astronomical level. As seen in the graph, almost 20%-22% of the packages were delivered well after the committed time. In recent months, UPS seems to be getting a handle on their delivery promise. But FedEx seems to be faltering. The peak season will only deteriorate the service performance further.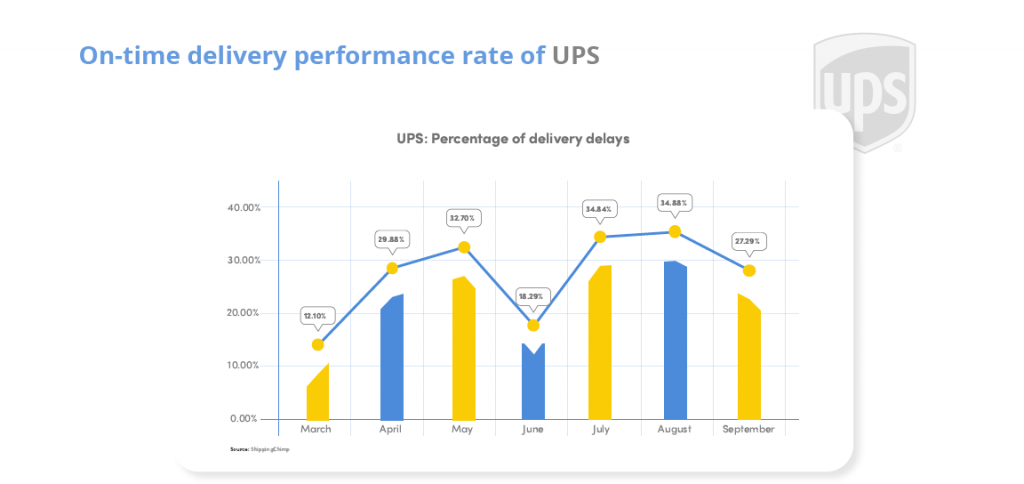 A closer look at the delivery delays
Service-type wise delivery delays
Breaking down the delivery delays and categorizing them by service types FedEx ground and FedEx priority service performances are comparable at 22%-24%. Whereas UPS Ground has a significantly higher delay percentage when compared to UPS Next day air. Both FedEx and UPS have suspended money-back guarantee for premium service types. Hence businesses have no control over having their packages delivered on-time.


Geographical distribution of UPS shipment volume and delay
On further analysis, certain geographies have been facing a greater number of delivery delays.
UPS has been having poor service performance in the states of California, Illinois, and Newyork. There has been a noticeable increase in the delivery delays of packages destined for Texas and Florida.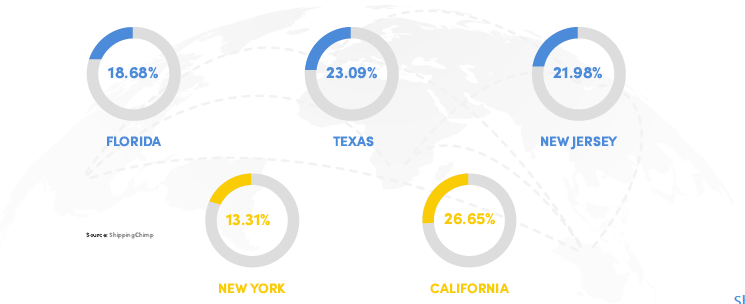 Geographical distribution of FedEx shipment volume and delay
On the other hand FedEx packages have been facing significantly higher delay rates in California, New Jersey and Texas. Packages to Florida and Newyork have also been delayed considerably.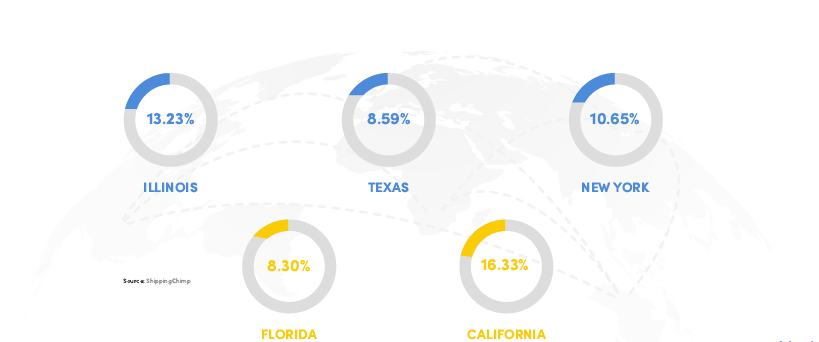 Forecasting holiday delivery trends
Holidays have traditionally been a season filled with order delivery anxiety. Historically we have observed that 14%-16% of packages were delivered late by FedEx and UPS during holiday season of 2019.
Adding the challenges of COVID19, Holiday 2020 is likely to face delivery delays at an unprecedented rate.
The average delay rate of small parcel shipments will be 27% for UPS and 21% for FedEx shipments during Holiday 2020.
FedEx ground and UPS ground shipments are likely to face greater number of delays ( up to 29%).
Shipments destined for NewYork, New Jersey and California are expected to suffer a higher percentage of delivery delays in 2020
Turning Crisis into Win: Unleash the power of personalized delivery
eCommerce is drowning in a sea of escalating shipping costs and incessant delivery delays. They are losing more and more customers to unfulfilled delivery promises. In addition, their brand reputation is taking on a major toll. The holiday season is upon us and ecommerce businesses cannot afford to make more mistakes.
So how can eCommerce businesses salvage this situation?
Don't make customers call
Offer real-time order delivery notifications to handhold shoppers throughout their purchase journey. Trigger automatic notification based on shipment status such as Out for Delivery or Package held at customs.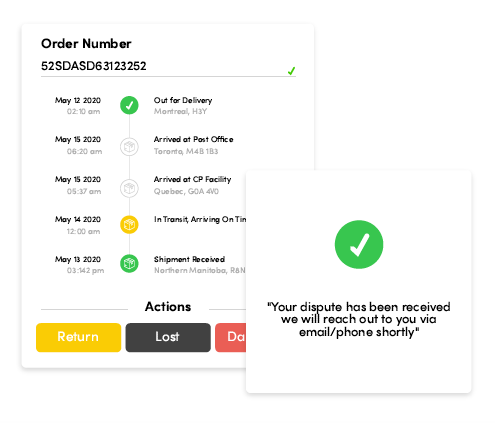 Personalize the final mile
Stand out from the competition by customizing email notifications with your brand logo. Appeal to a global audience with our multi-lingual email notification. Dare to personalize at scale.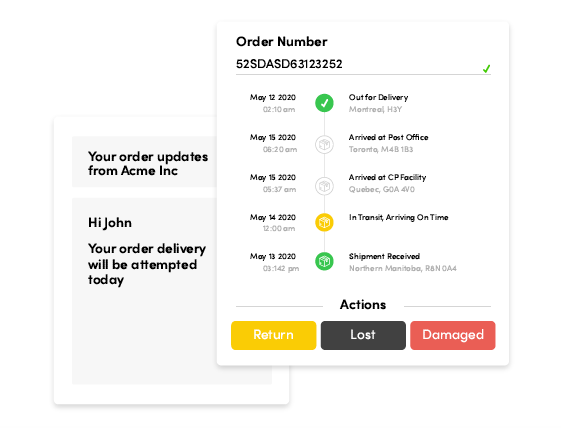 Harness the power of feedback
Customers are likely to give good ratings when they receive their orders. Make sure to leverage the positive delivery experience by provisioning for feedback within your delivery alerts.
Moreover, drive repeat purchases with smart product recommendations.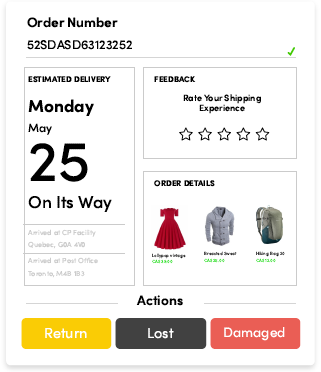 About ShippingChimp
ShippingChimp is an AI-powered post-purchase technology that helps eCommerce businesses to deliver an amazon-esqe delivery experience to customers. With our advanced analytics and predictive technology, eCommerce businesses will have access to deep order-delivery insights and automated customer engagement. Our mission is to transform every eCommerce delivery experience into a memorable journey that drives brand loyalty.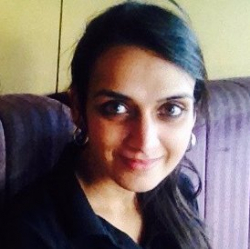 Latest posts by Revathi Karthik
(see all)