Black Friday has to be one of the biggest and busiest shopping days in the entire year. This year it's going to be massive since the pandemic has forced most of us toward online shopping. To draw a conclusion to the Black Friday and Thanksgiving retail shopping weekend, eCommerce stores introduced an additional day for shopping, Cyber Monday.
That means four back-to-back days to skyrocket your revenue potential.
Let's revisit some of last year's trends to understand how BIG this shopping weekend is going to be for the eCommerce stores. Did you know that in 2020, total BFCM sales reached $5.1 billion globally? 
That's a record in itself. And let us tell you that, in 2021, the global sales value can increase further.
So, are you ready for the holiday season? Do you have any plans yet to win the huge holiday sale? Here's a complete checklist of what all to take into consideration for the biggest shopping weekend of the year.
So, let's get started!
Is your eCommerce website ready for the huge holiday sale?
Before we go ahead to explain how you should prepare for Cyber Monday 2021, let's confirm that your eCommerce store is functioning properly. Believe it or not, 90% of customers will leave your store if it's slow, even though you offer crazy discounts.
So, check these pointers to ensure your site's speed and functionality:
Site loading speed
Speeding up your site should be your top priority. Before the holiday season sale is around the corner, make sure that you're using the following tricks to ensure your site's speed:
Run speed tests on your website to track how fast it is loading and which areas need a quick fix.
You can incorporate a Content Delivery Network (CDN) to reduce page load time and improve site speed.
Keep your images optimized.
Prepare your site for the massive potential traffic
Can your eCommerce store handle all the traffic on the shopping holidays? Will it continue to function or simply collapse with the sudden surge in traffic? Get in touch with your hosting provider and sort this out in detail. If required, you may have to upgrade the hosting plan to accommodate all the extra traffic.
Does your eCommerce store perform well on all devices?
Since it is a huge holiday sale, it's better that you stay prepared from all aspects. You never know which devices your customers will use during shopping. So, it's better to make your site easily accessible through smartphones, tablets, desktops, and laptops. You can use Google Analytics to check which is the most common source of traffic for your store and adjust your strategy accordingly.
Create a simple and prompt checkout page
A quick and easy checkout page has immense advantages for all holiday shopping sites. Remember that customers are looking for a seamless shopping experience. So, the lesser the distractions, the better. Here're some of the things you can do to keep the checkout page uncomplicated:
Remove any unnecessary widget, sidebars, footers that could affect customers' shopping experience
Keep multiple payment options. You never know which customer prefers which mode of payment.
Keep the guest checkout option open. Remember this is one of the biggest sale seasons of the year. Customers are in a hurry to complete their purchases. Don't make it difficult for them to add excess fields or ask them to sign up or re-enter their contact details.
You can also expedite the BFCM shipping options. A faster shipping option can often help you drive a large number of customers to the store.
7 Steps to prepare for the Black Friday Cyber Monday 2021
Once you know that your site is functioning properly, you should move on to the next part. Here's a seven-point checklist to help eCommerce stores prepare for the BFCM sales of 2021:
1. Don't underestimate the power of starting early 
Start your holiday season preparations as early as possible. There goes a lot of things in making the huge holiday sales successful. You need to test your eCommerce store's capacity, plan your marketing campaigns, build a discount plan, ensure inventory sufficiency to meet the demands and the list goes on. So, always start early. In that case, you'll have time to fix any issue that may come your way.
2. Promote your offers actively on social media 
A strong social media presence can help you increase customers' awareness and website traffic. So, a major element of your BFCM sales preparation should be going for aggressive social media promotions. It is very common for your target users to scroll through social media profiles in order to note all deals you're offering. Don't lose this chance of informing them about your sales deals. Keep reminding the users about what they'll miss if they don't visit your store during the BFCM shopping season.
Start with your social media plans at least a month ago. Spend time on competitor research and see what they're posting. Create quality content and compelling creatives to keep the users hooked. Build an actionable plan with posting frequency and other details. Make sure that you have everything in one place so that you can get started with active social media promotions.
3. Bundle your products and plan the discounts 
Go for product bundles. Bundles help the eCommerce customers to get all their required items in one place. Product bundles can be a great strategy to boost sales during a holiday season sale where everyone is in a hurry. That's because customers won't have to spend much time looking for their desired products. They can quickly add the top-selling holiday items to the cart and go for fast checkout.
For example, if a customer searches for a face wash, you can create product bundles that would include a cleanser, toner, and moisturizer all in one place. So, in case the customer is looking for a skin-pampering kit, they will get everything in one place. Bundles can help you increase the Average Order Value (AOV). 
4. Provide free shipping to all customers 
Did you know that 49% of shoppers abandon carts due to high shipping charges? It is the huge holiday season shopping and you cannot take any chances, can you? So, when it is the BFCM shopping session, make sure that you're offering free shipping to the customers. Additionally, you should also ensure that the users are getting their delivery packages on time, their returns are getting processed properly, and timely delivery notifications.  
5. Create an excellent post-purchase experience for BFCM customers 
Creating a strong post-purchase experience is also a must if you're planning to retain customers. Many businesses don't give enough thought to the post-purchase experience. They only try to maximize the overall sales volume during such holiday season sales sessions. That's surely a wrong approach if you're not looking for one-time purchases. If a long-term customer relationship is on your agenda, start thinking about the post-purchase experience too.
One app that can thoroughly assist you to amplify your post-purchase experience is ShippingChimp. It helps you create branded live tracking pages and sends personalized notifications to the customers from placing orders to the completion of delivery. It also offers a flexible return center for the customers. So, if improving the post-purchase experience is your priority, make sure you explore this tool.
6. Keep your cart recovery emails ready 
When it is the holiday season sale, expect a lot of cart abandonment activities. That's because customers will explore their options. They'll check how much a product costs in all different eCommerce stores before making a final purchase decision. However, smart eCommerce store owners can see this as a conversion opportunity.
You can keep your cart recovery email workflow ready. A strong cart recovery email should remind the customers about what they left behind in the cart along with a cool discount to re-engage them. A crisp cart recovery email can help you recover up to 10% revenue. You can use an email automation tool to pre-schedule the abandoned cart emails. So that each time the customers leave something in the cart, they'll receive a series of emails without you sending them manually. 
7. Restructure your customer support team 
The BFCM sale can become a nightmare for your customer support team. With several cases of returns, refund queries, collapsed websites, customer service agents will always be on their toes. So, it's a must that you revamp your support team to ensure smooth query resolutions. If you're targeting global customers, you should also consider using AI chatbots. Remember that manual support cannot last for 24/7 hours.
ShippingChimp helps you create a branded order tracking page and helps you send real-time shipment notifications to your customers which will save a lot of time for your customer support team in answering the WISMO queries.
8. Don't forget to sell gift cards 
Selling gift cards during the holiday season sales can also be a great idea. Remember that Covid-19 has restricted in-person interactions to a large extent. So, this holiday season, users may consider buying gifts from eCommerce stores for their dear and near ones. That's the very reason why gift cards will be in high demand this holiday season. Offer gift cards of different price ranges and add innovative offers to increase gift card sales.
Final Words
We hope using these strategies will help you steal the deal this holiday season. Follow a preparation, planning, and execution approach to ensure that your BFCM sale is a huge hit. We hope this checklist has covered all aspects of planning a successful BFCM sale strategy. Also, even if you don't achieve desired results, treat the BFCM sales as a learning experience. So that next year, you can make the most of it.
We hope you achieve exceptional shopping milestones this holiday season.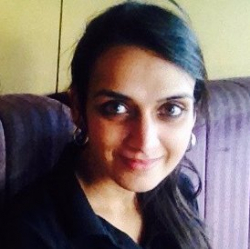 Latest posts by Revathi Karthik
(see all)