The year 2021 is at the doorstep. Before bidding adieu to 2020, let us round up some of the best e-commerce quotes of the year. These quotes by successful e-commerce entrepreneurs are likely to inspire people in the years to come as they provide fresh perspectives and precious insights.
Ecommerce is not the cherry on the cake, it is the new cake ~ Jean Paul Ago, CEO L'Oréal
The thriving e-commerce industry over the past decade has made it easier for customers to shop online instead of vising brick-and-mortar stores. More businesses are moving to the online platform to mobilize their business by reaching their target audience. Particularly, keeping in mind the pandemic situation in 2020, e-commerce seems to be the savior for retail businesses.
Your most unhappy customers are your most important source of learning ~ Bill Gates, Microsoft Founder
This quotation on customer feedback by Bill Gates is about customer-centricity. Customer reviews can tell you how your business is doing. Instead of getting intimidated by the feedback, consider them as opportunities to get things straight.
By 2020, brick-and-mortar retail spaces will be little more than showrooms ~ Eddie Machaalani & Mitchell Harper, Co-CEOs of Bigcommerce
That is right. In 2020, the global e-commerce industry has evolved further with the implementation of robotics and automation to provide a more interactive and immersive shopping experience to customers. The dynamic e-commerce has made retail spaces highly competitive as well.
You should learn from your competitor but never copy. Copy and you die ~ Jack Ma, Executive Chairman, Alibaba Group
Competitor analysis is a crucial part of e-commerce strategies, which bring in many great ideas for a brand. However, a business should never copy its competitors, and instead, develop a unique way to get better results. You can even draw inspiration from organizations, which are not from your industry.
Optimizing the mobile cart and checkout experience is more important than tweaking your desktop design ~ Linda Bustos, Director of Ecommerce, CorporateGift.com
Many consumers browse online using mobile phones to check retail offers. Many of them even buy products instantly. Some save the products on their wish list or shopping cart to purchase later. This is why e-commerce businesses need to optimize their mobile cart so that consumers can buy products through apps and mobile sites in just a few clicks.
You can't wait for customers to come to you. You have to figure out where they are, go there and bring them back to your store ~ Paul Graham, Co-Founder of Y Combinator
In this competitive e-commerce market, knowing what your potential customers want is one of the keys to success. Through customer research, you can find out the likes and dislikes of your target audience. Based on these, you can develop an effective strategy to attract consumers to your online store.
For you to achieve your goals, visitors must first achieve theirs ~ Bryan Eisenberg, Marketing Expert, Author, and Speaker
If you want to achieve your e-commerce goals, you first have to figure out what online visitors are seeking. Help them through their buying journey and ensure satisfaction. This way, you will achieve your business goals too.
Overall the web is pretty sloppy, but an online store can't afford to be ~ Paul Graham, Co-Founder of Y Combinator
Lazy and awful content as well as design will do no good to your business. Make sure your website and mobile app have excellent graphics, easy navigation, and well-written content to portray your business as reliable to customers.
E-commerce is a powerful means to connect the unconnected to global trade. ~ Arancha Gonzalez, Former Executive Director, International Trade Centre
The Internet enables users to connect with people and businesses regardless of their locations. It means, wherever there is steady online connectivity, people can buy things from the comfort of their homes.
Communication is at the heart of e-commerce and community. ~ Meg Whitman, Ex-CEO of Hewlett Packard and Quibi
Developing a relationship of trust with customers through frequent communication paves the way for e-commerce businesses to achieve long-term success.
Don't forget about those people who have spent their hard-earned money with you. They could be responsible for substantial online sales later down the line. Treat them like your family and take them with you on your journey. ~ Matt Thorpe, Founder and Sr. Director of M.Thorpe & Associates Inc.
The statement itself explains it all.
If you do build a great experience, customers tell each other about that. Word of mouth is very powerful.~ Jeff Bezos, Founder of Amazon.com
If your business provides a great customer experience, customers will talk to others about it. Word of mouth is powerful in building a positive brand image.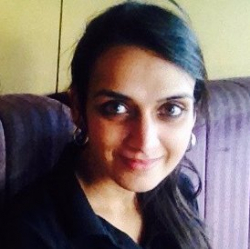 Latest posts by Revathi Karthik
(see all)